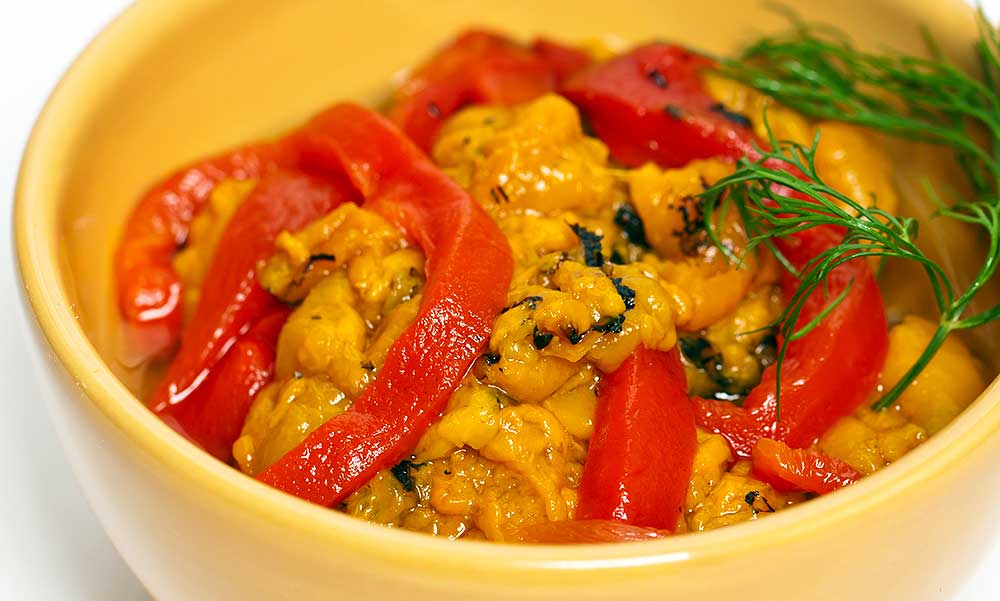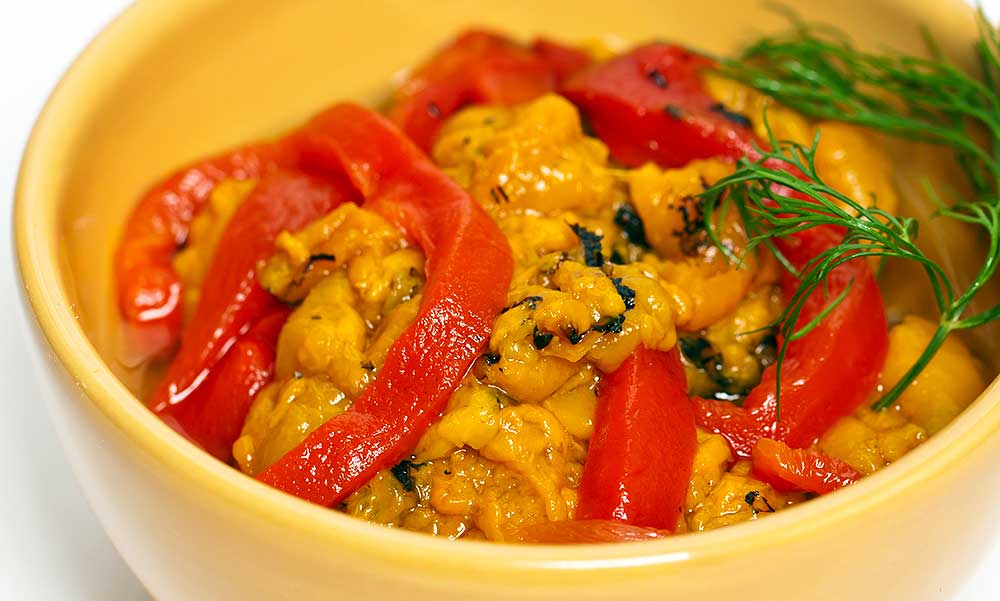 Print
Roasted Pepper Dip
Materials
1

Poblano Pepper

Roasted, seeds removed & peeled

1

Red Bell Pepper

Roasted, seeds removed & peeled

1

Orange Bell Pepper

Roasted, seeds removed & peeled

1

Yellow Bell Pepper

Roasted, seeds removed & peeled

2

teaspoons

Garlic

Minced

2

teaspoons

Oregano

Dried

2

tablespoons

Green Grotto Sauce

1/2

cup

Red Wine Vinegar

1/2

cup

Apple Juice Concentrate

1/2

cup

Fresh Basil

Chopped Fine

1

cup

Red Onion

Half Julienne

1

cup

Cream Cheese, Low-Fat

(Silken Tofu, Greek Yogurt and Fat-Free Sour Cream are good alternatives)

1

Bunch

Basil

Fresh

1

Bunch

Parsley

Fresh

Pam Cooking Spray
Instructions
Spray sheet tray with Pam Cooking Spray. Roast fresh peppers under the broiler until skin blisters and burns.

Pull from oven and allow to cool.

Remove burnt skin and seeds.

Saute red onion in hot skillet until caramelized. Add garlic until golden brown.

Add oregano, red wine vinegar and apple juice. Bring to boil and allow to boil down.

Set aside and cool down.

Chop fresh herbs. Combine all ingredients in food processor.