Two-month Commitment
Determined to pull himself together, the commercial real estate developer wiped his calendar clean for two months and went, upon the recommendation of a physician friend of his father, to the Pritikin Longevity Center.
That was 1-1/2 years ago. Today, Brad's 100 pounds lighter. At 5'10", he's now 160 pounds.
During those two months at Pritikin, he got up early each day for a one-hour treadmill stint in the gym, played tennis two to three hours with the pro at the tennis courts who helped him get back into training after his knee operation, and ate 100% Pritikin.
Losing 100 pounds
He lost 65 pounds before leaving the Center and shed another 35 pounds after returning home, "and I've not gained any back," he smiles, justifiably proud. "If anything, I've lost more."
"I don't diet"
"I like Pritikin for many reasons," explains Brad, "but most of all because I don't feel as if I'm on a diet. Pritikin taught me to stay away from the salt, sugars, and processed starchy foods, but that still leaves a whole lot of food that I can eat."
Such as fruit for breakfast, whole-wheat wraps with veggies and low-sodium turkey for lunch, popcorn and edamame ("with no salt or sugar") for snacks, and easy-to-prepare foods like brown rice and pre-cut, pre-washed fruit and veggies that he picks up at a Whole Foods Market on the way home from work.
Most impressive, of course, is that Brad has kept those 100 pounds off for a full year. His success, he believes, is "all psychological. I really don't think eating has anything to do with eating, or a fast or slow metabolism, or big or small bones, or any of the other excuses we use."
Healthy Mind
For a healthy body, he sums up, we need a healthy mind. We've got to think success, not failure. We've got to change our thoughts, moving away from negative thinking ("I can't control my eating") to positive thinking ("I've lost weight and I know I can lose more.")
A healthy determined attitude is so important because it leads to a sense of well-being and the confidence that we really can achieve what we want.
"I don't care how good a program is, and I think Pritikin is a wonderful program. Success won't happen unless the head's on right."
Self-reliance
Another critical factor is self-reliance. "No matter what we want, whether it's quitting smoking or losing weight or starting an exercise program, we can't get anyone else to do it for us. Each of us is in charge of our own lives, and we've got to do it ourselves."
Sure, sometimes it takes a two-month commitment – a resolve, as Brad made, to step away from the world and focus 100% on getting well.
But the returns, as Brad found, are worth the investment. Some of the benefits are immediate. Just days after arriving at Pritikin, Brad got free of all hypertension medications and has never had any problems with blood pressure since. "I take no medications now."
All our priceless. "Pritikin got me back to where I used to be – and where I want to be for a long, long time. I feel I have years of great health – and great singles tennis – ahead of me!"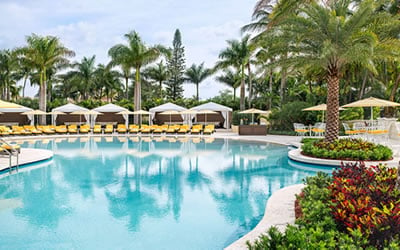 Health Resort
Take life to the next level, and be all that you can be. That's what a vacation at Pritikin is all about. Live better. Look better. Best of all, feel better.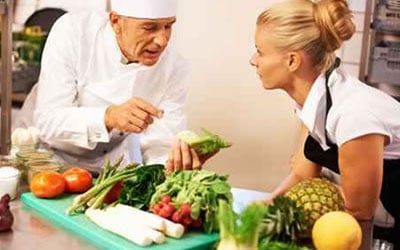 All-Inclusive Program
Since 1975, 100,000+ people have come to Pritikin. We are the longest-running, most scientifically documented health resort in America.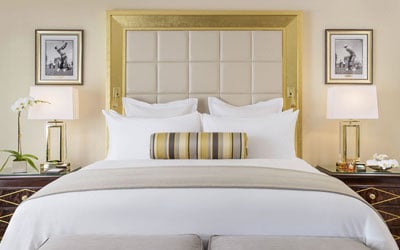 Rooms and Suites
Our newly renovated guest rooms at the health resort are spacious, serene, and amenity-rich. Each has a gorgeous garden view.
---