The good news: A growing body of research is finding that companies who institute heart-health lifestyle-change programs like the Pritikin Executive Programs achieve dramatic returns:
In a review of 19 studies on employee health, scientists concluded that each dollar invested in heart-health promotion programs nets a return of $3 to $6 over a two- to five-year period. "No other disease has a greater impact on the health of the workforce and its bottom line than cardiovascular disease," concluded lead author Dyann Koffman, M.D., of the U.S. Centers for Disease Control and Prevention.
A long-running study tracking more than 3,000 Finnish businessmen found that those with low cholesterol levels in midlife were more likely to live longer and enjoy better overall health. A total cholesterol level of 193 or lower at age 30 to 45 was associated with a 25% lower risk of death nearly four decades later. (Journal of the American College of Cardiology, 2004; 44: 1002
After just one year of adopting health/fitness habits, employees cut their average number of sick days in half.
Reducing just one health risk, such as high cholesterol, from involvement in corporate wellness programs boosts productivity by 9%.
Concluded leading health economist Marc L. Berger of the University of Pennsylvania in a review outlining the benefits of corporate health programs: "Employers who increase their investments in healthy human capital now will emerge tomorrow as the companies leading the gains in U.S. productivity."
American Journal of Health Behavior, 2003; 27 (4): 456.
American Journal of Preventive Medicine, 2005; Vol. 29, Issue 5 (Supplement 1): 113.
Journal of Occupational and Environmental Medicine, 1997; 39: 827.
Journal of Occupational and Environmental Medicine, 2004; 46 (7): 746.
Journal of Occupational and Environmental Medicine, 2003; 45 (12): 1213.
Pritikin Corporate and Executive Retreats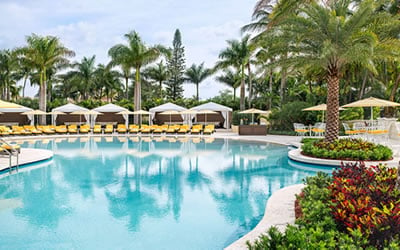 Health Resort
Take life to the next level, and be all that you can be. That's what a vacation at Pritikin is all about. Live better. Look better. Best of all, feel better.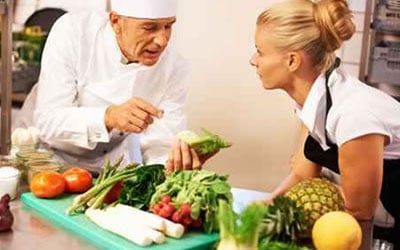 All-Inclusive Program
Since 1975, 100,000+ people have come to Pritikin. We are the longest-running, most scientifically documented health resort in America.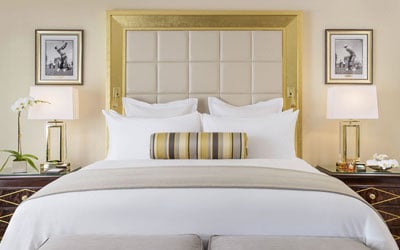 Rooms and Suites
Our newly renovated guest rooms at the health resort are spacious, serene, and amenity-rich. Each has a gorgeous garden view.