what to bring
Medication. This is very important. Bring your current medications IN THEIR ORIGINAL CONTAINERS, and in sufficient quantity for the duration of your stay.
Comfortable walking or running shoes.
Exercise clothing (several changes) such as shorts, T-shirts, socks, sweatpants, leggings and swimming attire
Bring a sweatshirt or light fitness jacket our lecture halls are air conditioned and sometimes chilly.
Attire which you'll be comfortable wearing to evening meals (slacks, button down, blouses etc)
For your Treadmill Stress Test, please wear your walking/running shoes. Women guests, please wear a bra with no underwire.
Water shoes for aquatics class.
Dance shoes for Zumba and cardio dance classes.
Because of our active and informal environment, we suggest you leave your jewelry at home, but we do provide safety deposit boxes in each hotel room.
check in and check out
Check in is after 4 p.m. on Sunday. You may arrive earlier and enjoy lunch in our restaurant. (If you arrive on Monday, please try to arrive in the morning, as early as possible.)
After check in, you'll be given a tour of the Pritikin Center. The Program Orientation is at 4:00 and 5:30 p.m. Please be sure to attend.
Check out is before 11 a.m. on Sunday.
week-at-a-glance
Get a feel for what a week at Pritikin is like. And get ready to take life to the next level!
View a Typical Week's Schedule
miscellaneous tips
When friends and family wish to contact you during your stay with us, the number they should use is 305.935.7100. (It's the number for the hotel and therefore receives calls 24/7.)
No alcoholic beverages are served or sold at the Pritikin Longevity Center, and alcohol is not permitted in public areas.
Please avoid any temptation you may have to "food binge" before arriving at Pritikin.
Wash & fold service is available for a small fee. Laundry dropped off before breakfast will be ready after dinner. Dry cleaning service is available through the resort.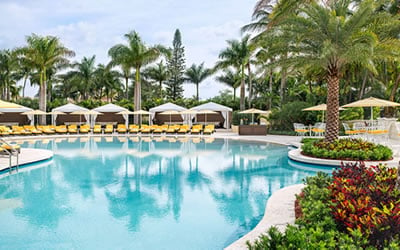 Health Resort
Take life to the next level, and be all that you can be. That's what a vacation at Pritikin is all about. Live better. Look better. Best of all, feel better.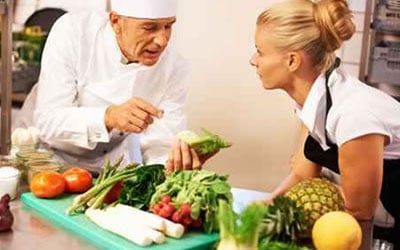 All-Inclusive Program
Since 1975, 100,000+ people have come to Pritikin. We are the longest-running, most scientifically documented health resort in America.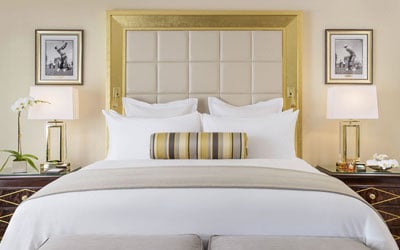 Rooms and Suites
Our newly renovated guest rooms at the health resort are spacious, serene, and amenity-rich. Each has a gorgeous garden view.
---