Pritikin is the Ideal 2022 Destination Experience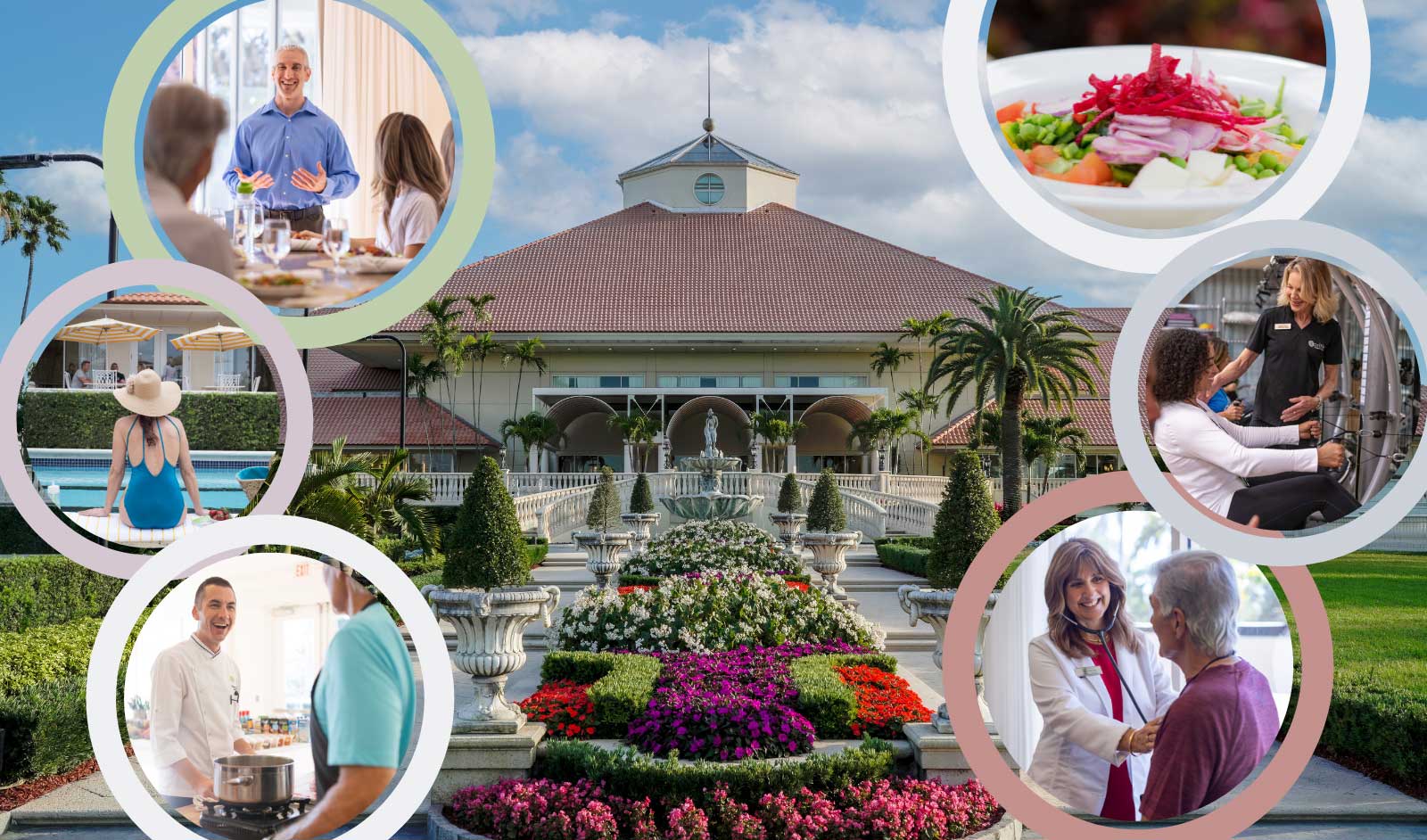 We're scheduling the physicals we've been avoiding and finding out that we need to get our health back on track. Booking a destination experience to help you reestablish a healthy lifestyle may be just what the doctor ordered.
The perfect reset environment
Wellness resorts such as Pritikin provide you with the perfect environment for reinforcing healthy behaviors. Rather than focusing narrowly on one health indicator such as BMI or blood pressure, they take a holistic approach to wellness, focusing on helping guests make lasting lifestyle changes that will improve their health across the board. As confirmed by a UCLA study, maintaining a healthy weight, while important, is only one among several factors that contribute to optimal health.
Although there are genetic health factors we can't control that affect our longevity, research has shown that lifestyle changes can reduce risk of death by up to 80 percent. The four key lifestyle criteria that most increase longevity are not smoking, maintaining a normal weight, exercising regularly, and eating a healthy diet. These are all key areas of focus at Pritikin, where you'll not only learn how to begin changing your dietary, fitness, and other lifestyle habits—you'll also gain the tools you need to make your new habits stick once you've returned home.
A destination experience is the perfect first step toward adopting a healthy lifestyle because it provides an environment of absolute support. Individuals staying at Pritikin experience a powerful synergy that comes from working toward their goals alongside others doing the same. Guests cheer each other on as they work out and encourage each other in small group sessions dedicated to uncovering the emotional roots of poor lifestyle choices.
When you embark on a destination experience at Pritikin, you'll never feel alone as you pursue a healthier lifestyle. Surrounded by others who are on the same journey and guided by a team of qualified, caring professionals, you'll find the motivation you need to make transformative lifestyle changes.
The resources you need
With so much information—often contradictory—circulating about how to get healthy, it's easy to become overwhelmed and feel like giving up. Should you focus more on reducing calories or fat intake? Would you benefit more from cardio or strength training? Is it better to exercise more days a week for a shorter time, or fewer days a week for a longer time?
Destination experiences like those offered at Pritikin are guided by experts in medicine, fitness, and nutrition, so you'll be able to trust that the recommendations you receive are up to date and accurate. You'll get to know the science behind your new healthy behaviors to understand why they're so effective. (For a surprising glimpse into some basic misconceptions about diet and exercise, try your hand at our quiz!)
When you book a stay at Pritikin, you're giving yourself an opportunity to refocus and enhance your lifestyle under the supervision of top-tier medical and fitness professionals. You'll benefit from group or individual sessions with board-certified physicians, nutritionists, fitness trainers, and behavioral specialists. You'll also take classes from these experts on topics such as managing chronic disease and making healthy eating choices as well as have the opportunity to practice healthy behaviors in real-life situations.
A much-needed break from everyday life
At Pritikin, you'll get the chance to focus exclusively on your wellness, without the frustration of "the routine." COVID-19 is causing what Yale Medicine has referred to as a perfect storm for overeating and other unhealthy behaviors. Its been frustratingly easy to let a healthy diet and exercise slide when our daily routine has been hijacked by a new host of pandemic-related demands.
Envision a suitcase that holds all the demands of your everyday life. Think of all the things it would contain: work and family obligations, cooking and cleaning, bill paying, sitting in traffic, volunteering, caretaking, filing your taxes, trying to remember your password . . . the list goes on and on. It's no wonder that it sometimes seems impossible to squeeze in time to focus on your health and wellness.
Whether you've practiced healthy behaviors in the past but let them slide during the pandemic, or have long standing unhealthy behaviors you'd like to shed, a destination experience at a wellness resort offers you the chance to empty your suitcase of everything except self-care. The suitcase becomes amazingly light, and you'll find that you're capable of making amazing changes once you shut out all of the noise of the everyday. And that's not all—the life-changing habits you'll maintain when you return home will make all the normal contents of your suitcase that much easier to handle.