8 Ways You Should Indulge Over the Holidays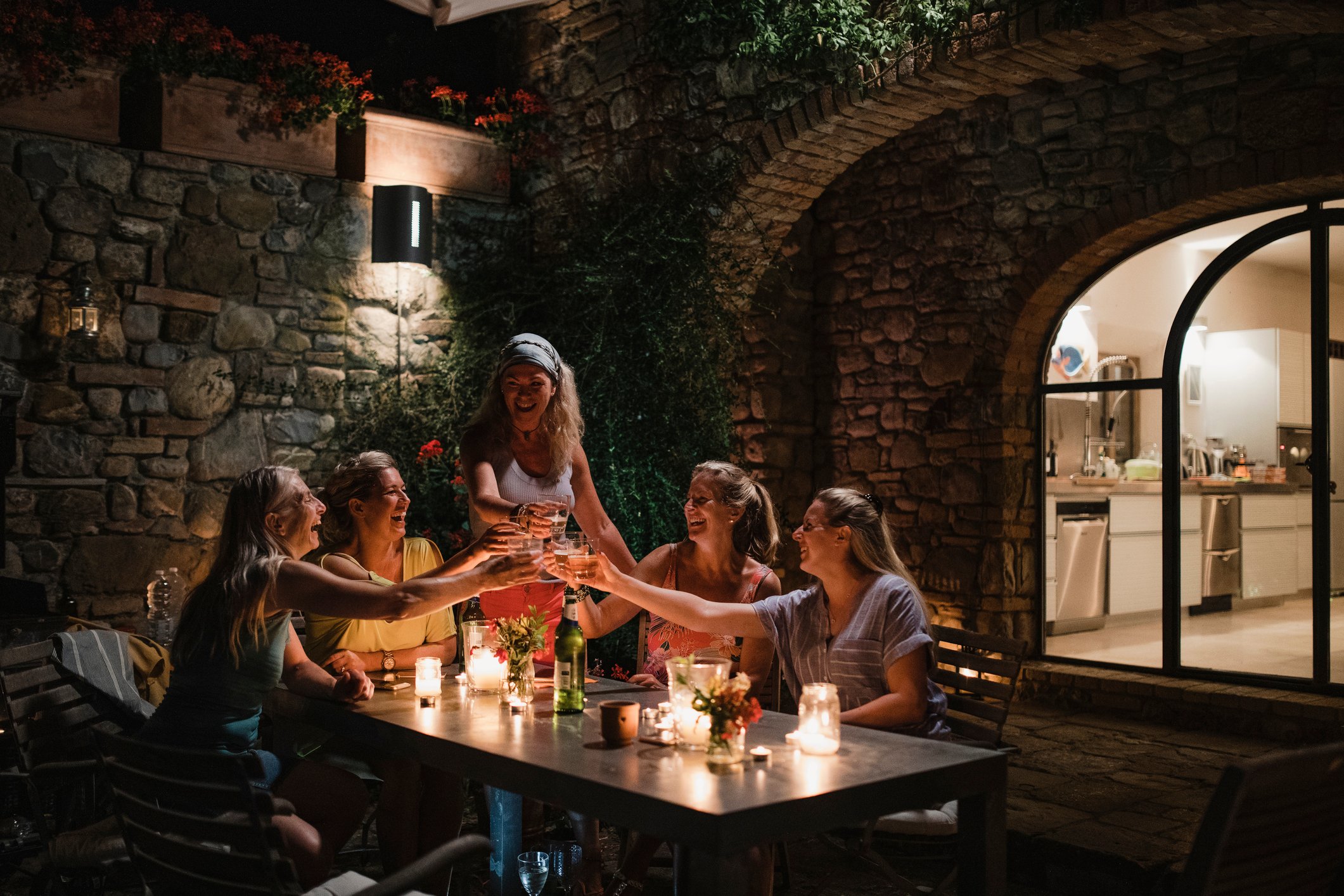 Holidays are meant for indulging in all the things that bring you joy in life. From giggles to flowers, there are many healthy ways to indulge over the holidays. (Don't fret – this list includes healthy ways to indulge that involve food!) Here are 8 ways to making this your best, and healthiest holidays ever.
8 Ways You Should Indulge over the Holidays
How to enjoy a healthy holiday season according to researchers and the wellness experts at Pritikin:
1. Laugh It Up
Indulge in a few jolly, belly-shaking laughs over the holidays. It's good for you to laugh! The best laugh is the spontaneous one that explodes out of your mouth. It probably happens every time your sibling sticks carrots in their nose and pretends to be a walrus. Researchers have found laughter has positive effects on your body. A good chuckle can reduce anxiety, depression, and lower cortisol (the stress hormone). Laughing also releases endorphins (feel good hormones), and may even boost immunity. Plus, laughing appears to improve vascular function, according to the American Journal of Cardiology. Whether it's from a corny joke, or watching that holiday movie where the squirrel jumps out of the tree, go on and let yourself indulge over the holidays in some good laughs. It just might be the healthiest thing you could do!



2. Stuff Your Plate
Pile the goodies on to your plate! Yes, you can indulge over the holidays in food. Here are some ways to indulge in delicious foods from Pritikin's Executive Chef, Vincent Della Polla. He has some healthy suggestions for your holiday meal, including, "don't brine the turkey…it's not necessary." If you're still worried it will fall victim to a dry turkey, try a flavor bag to lock in moisture. As for those yams, skip the canned version or marshmallow topping, instead roast fresh sweet potatoes with their skin on, because according to Chef Vincent, "the flavor is simply unparalleled!" Introduce your friends to new vegetables, such as parsnips, yellow beets or honeynut squash. You could show off your healthy culinary skills by switching the pre-dinner potato chips for a vegetable tray with some new things on it, such as purple radish, candy cane beets or roasted garbanzo beans.
Having a plan is key to helping you avoid indulging over the holidays on unhealthy foods. Lon Ben-Asher, MS, RD, LD/N | Nutrition Specialist & Educator at the Pritikin Center in Miami, Florida suggests, "don't have two bad meals in a row – if you do, call someone to get back on track." One of the best ways to avoid unhealthy eating is to avoid being hungry. Ben-Asher explains that when you are hungry, deprivation sets in and with it comes depressive feelings. A common response is to eat sugar, or something that makes you feel good. "Keep it simple," advised Ben-Asher. "Sometimes you don't have time… buy vegetables that are already washed in a bag ready to be steamed." Having healthy, convenient food available can make it easier for you to not skip meals, and it helps you avoid hunger that leads to unhealthy indulging.
3. Shop for Exercise
Indulge in some new exercise tools this holiday season. The perfect holiday gift for yourself, and your loved ones who want to live healthier, are resistance bands. "Using your bodyweight and bands are the keys to quick routines when traveling," suggests Carol Espel, Director of Fitness at Pritikin. When the days are busy, it's best to exercise first thing in the morning.
4. Sleep on it
From the finite concentration required to complete your kitchen knife work, to how many cups of flour you've already measured into the bowl, the holidays can require brain power. Don't get the name of the new girlfriend at the table wrong, indulge in some sleep! Insufficient sleep is common in daily life, but it can become worse during busy times, such as the holidays. Not getting enough sleep can lead to cognitive impairment: trouble with attention and memory. Luckily, one good night sleep can restore your brain, shows studies.
5. Take a hike
When the pillow just isn't right and you wake up tired, indulge in some exercise! The more you move the more energy you will have. Just a single bout of exercise can shake off feelings of fatigue! According to researchers at the University of Georgia, you will have more energy and feel less tired if you exercise just 20 minutes (low to moderate exercise), three times per week. "Bundle up and take the family for a walk or for winter activities after meals," suggests Espel. "Go out and play like you did as a kid! Snowball fights, skating, building a snowman, and sledding are great ways to burn off calories."
7. Dance away the night
Dancing can help you feel better. Researchers have noted the positive effects of dancing on over 800 adults with depression in over 80 studies. Turn up the volume on your favorite holiday tunes, and break out your best dance moves.
8. Indulge in a Wellness Vacation
Surround yourself in luxury, visit the spa and fill your plate with gorgeous foods. Indulge over the holidays with a stay at the beautiful Pritikin Longevity Center and Spa. Voted best weight loss resort, more than 100,000 people worldwide have come to Pritikin for one- or two-week programs, and leave feeling better – best of all living better!
Start Your Transformation Today!
Call
888.254.1462

Now to Speak with a Program Advisor

Or, tell us a bit about yourself. We'll then send you Seasonal Rates and a beautiful 34-page brochure with more information.