Are Those Plant-Based Burgers at Fast-Food Chains Actually Healthy?
They might look like meat, some say they even taste like it, but it turns out they might be even less good for you than the real deal. Plus, learn how to make a tasty plant-based burger that's Pritikin approved.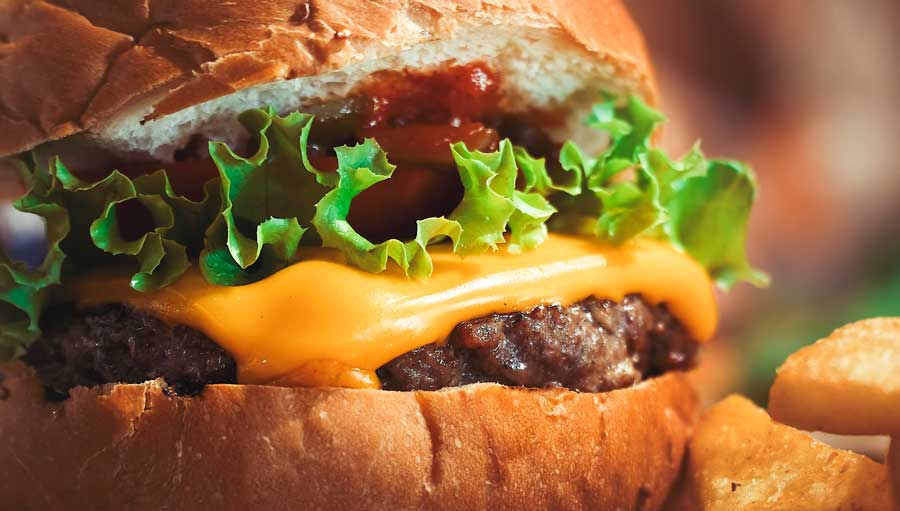 Ah, the burger. Originating in 1904 at the St. Louis World's Fair, it quickly became the poster child for American comfort food and a staple at restaurants around the nation. Despite its sweetheart status, there's just one problem with the beloved burger: In a 6-ounce beef patty, there's 32 grams of fat and 148 grams of sodium. Then, when you add a bun and pile on the toppings—melty cheese, crispy bacon and creamy mayo, to name a few—you're looking at an artery-clogging machine. Talk about a whopper!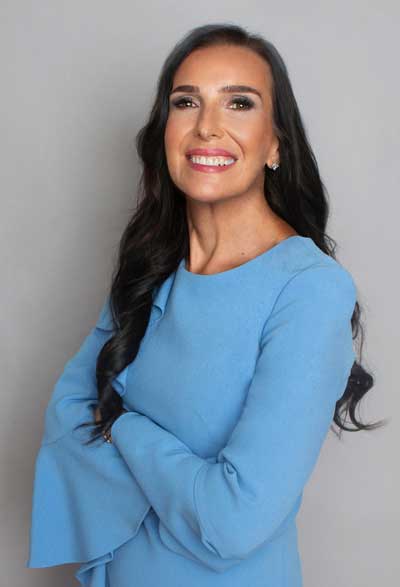 So the recent surge in popularity of the so-called "health-conscious" plant-based burger, now ubiquitous on menus of fine-dining and fast-food establishments alike, should come as no surprise. In fact, according to a 2018 trend report, veggie burgers have become the most preferable alternative to the standard beef burger, with turkey and chicken lagging behind. But when you take a closer look at these faux-meat burgers, with their highly processed ingredients, are they really all that good for you?
"Although the push for plant-based eating sounds really good in theory, we have a bit of a problem because there are two types of plant-based eaters," says Kimberly Gomer, MS, RD, LDN, the Director of Nutrition at the Pritikin Longevity Center + Spa. "The first is the group who chooses to eliminate animal products for health. The second is vegan due to the ethical issues surrounding consumption of animal products; these folks aren't necessarily interested in health."
This dichotomy has led to a misnomer, that just because something is plant-based means it's healthy—similar to how people assumed that "gluten-free" was synonymous with "good for you"—which has spawned the whole emergence of fast-food companies touting these plant-based burgers, Gomer believes. "They're trying to get their product as close to the animal burger, with that same mouthfeel, and they're using unhealthy oils and salts and processing to get there. At the end of the day, the final product is calorically dense, and we can even argue that it might be less healthy than the animal-based burger."
Hold the bun! These fake-meat burgers might even be worse for our health than real, live hamburgers? "For starters, they have a significantly higher sodium content than a grass-fed beef burger," Gomer explains. "And they're made with coconut oil and cocoa butter, which are both saturated fats and as damaging to your heart as animal fat."
Bottom line: "You're better off eating a leaner-meat burger than these plant-based alternatives," says Gomer. "A beef burger isn't ideal, because it, too, is high in saturated fat, but a bison burger is reasonable; we can completely remove the fat if we use beans and lentils, and we can take it way down if we use chicken or turkey."
---
Chef Vince's Secrets for Crafting a Delicious Pritikin-Approved Plant-Based Burger
Vincenzo Della Polla, Executive Chef and Cooking School Instructor at Pritikin, reveals his best tips for serving up a meatless—yet meaty!—burger that's low in fat and salt but doesn't skimp on flavor. (PSA: Don't feel like making your own? You can't go wrong by ordering Pritikin Foods Veggie Burgers or Black Bean Burgers!)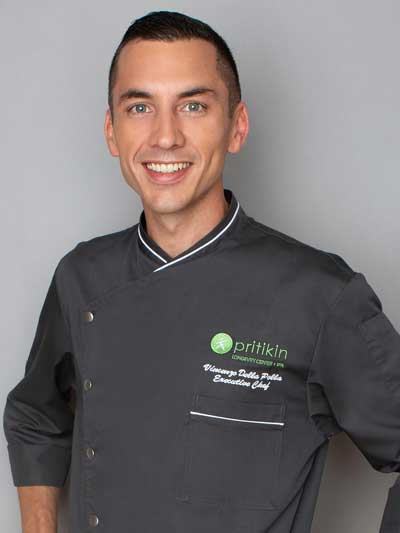 Try jackfruit.

"To get a meatier texture, we use jackfruit, a subtropical fruit, which we pulse lightly before adding to the patty mixture. You can buy jackfruit already processed (instead of buying, say, the whole 25-pound fruit), without any added ingredients; Amazon sells it, it's shelf-stable product. It looks like meat, almost like pulled pork."

Umami it up.

One of the five flavor profiles – which also include sweet, sour, salty and bitter—umami translates to "pleasant savory taste," a necessary component when it comes to creating that perfect plant-based burger. To get that bold, savory flavor, Chef Vince suggests incorporating browned onions and mushrooms. For the perfect caramelization without oil or butter, "what you need to do is to trap the natural moisture in the pan," Chef Vincent advises. "Preheat your pan over medium-high for five minutes, then add a bit of cooking spray and your chopped onions. Cover with a lid immediately. In the first 60 seconds, the onions are already getting brown; there's just enough moisture to evenly coat them. (If the onions are too wet, you're just steaming and stewing.) Make sure to brown the mushrooms separately."

Be sneaky with soy.

"Our burger recipe also contains soy granules, which we rehydrate with beet juice (just water and shredded beets), to give it that red-meat color."

Bind it together.

"We use a combination of whole-wheat breadcrumbs and chickpea flour, the latter of which I think works better than whole-wheat flour. Plus, it's gluten free. To make a completely gluten-free burger, simply sub in rice flour breadcrumbs for the whole wheat."

It's all in the technique.

"After the burgers are formed, season with Pritikin Foods All Purpose Seasoning, and then grill on a flat top to caramelize the outside and brown the spices; finish cooking in the oven for about five minutes if needed."

Get creative.

"There are so many directions you could take your burger. You could make it more of a veggie patty and lower the calorie density by adding shredded zucchini or yellow squash. Or add cooked quinoa for protein. Black rice is another great option."
Plant-Based Pritikin Burgers

Now Available from Pritikin Foods
When you're too busy to cook, you can feel confident reaching into the freezer for a Pritikin Foods Veggie Burger or Black Bean Burger. Crafted to follow the Pritikin label reading guidelines, Pritikin Foods burgers are nutritious & delicious. We encourage you to explore our nutritional information, proudly displayed on each menu item. Explore our menu with a variety of meals to satisfy your appetite, delivered to your door!
Explore the Pritikin Foods Menu