If you're on a diet that dehydrates, starves, fatigues, or robs you of essential minerals, you will eventually succumb to eating the unhealthy foods your body desires. At Pritikin, you won't reach this level of abandon because your body will be completely satisfied with three full meals and two hearty snacks each day.
A new approach to eating
Our goal at the Center is not to deprive you of the foods you enjoy. Rather, we endeavor to introduce you to equally delicious but healthy alternatives. Our executive chef and his talented team of sous chefs have perfected an array of nutritious meals that are as pleasing to the palate as they are to the eye. You'll enjoy entrees like Stone Crabs, Filet of Grass-Fed Bison, Grilled Veggie Pizzas, Seared Salmon with Arugula and Balsamic Vinegar, Mushroom Risotto, and Maine Lobster. And when you sample our Chocolate Mousse or Mango Parfait, you may feel as if you're indulging in forbidden treats, but rest assured, you're not.
As you're learning to enjoy healthier meals, our staff will show you how to recreate them in your own kitchen. And because many of our guests travel for business and pleasure, we'll provide guidelines for making healthy choices when dining out, wherever you are. We'll teach you, in effect, how to weave the habit of healthy eating into the fabric of your everyday life. That's how long-term weight loss is achieved.
Something else amazing happens at Pritikin. People's palates change. They walk in thinking they can't live without cheeseburgers. They leave Pritikin actually preferring foods like fresh strawberries and grilled vegetables. That's because within a couple of weeks, they've regained their taste buds. The heavy coatings of salt, sugar, and fat are no longer destroying the finer flavors of fresh, whole foods, and a new world has opened up. We know it's happening (and we smile) when we hear our guests say things like, "Wow! Did you eat any of the peaches today? I've never tasted anything so good!"
Weight loss: what to expect
Most guests begin to lose weight during their stay at the Pritikin Longevity Center. Studies have found that average weight loss after three weeks is 11 pounds for men, and 7 pounds for women. The majority of our guests achieve their most dramatic results in the months after they leave the resort.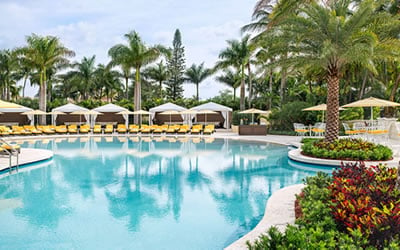 Health Resort
Take life to the next level, and be all that you can be. That's what a vacation at Pritikin is all about. Live better. Look better. Best of all, feel better.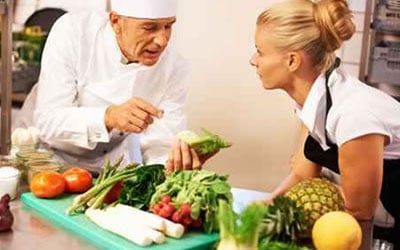 All-Inclusive Program
Since 1975, 100,000+ people have come to Pritikin. We are the longest-running, most scientifically documented health resort in America.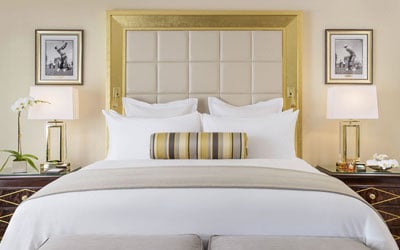 Rooms and Suites
Our newly renovated guest rooms at the health resort are spacious, serene, and amenity-rich. Each has a gorgeous garden view.
---