Healthy living can be very pleasurable and filling, Pritikin guests quickly learn. That's why they stay on track when they return home.
One of our long-time guests recently summed it well. He said, "Pritikin is not self-sacrifice. It's self-indulgence."
Breakfast
Hot, Fresh Oatmeal With Pineapple and Mango
Oatmeal Supreme With Apple, Bananas, and a Hint of Vanilla Served With Fresh Peach Sauce
Assorted Cold Cereals
Fresh Strawberries, Blueberries, Blackberries and Raspberries; Fresh Mango, Papaya, and Melons
Egg White Omelet Bar that includes Roasted Vegetables, Salsa, Nonfat Cottage Cheese, and more
Morning Snack
Rich, Thick Wild Mushroom Soup
Sweet Potato & Green Apple Salad (a nice combination of sweet and crunchy)
Lunch
Salad Bar Buffet With More Than 24 Fresh, Hand-Cut Items
Tomato Rice Soup
Thin-Crusted Garden Vegetable Pizza, or
Homemade Herb Crepe Filled With Ricotta
Sundried Tomatoes & Fresh Basil In a Rich Marinara Sauce Served With Broccoflower and Spaghetti Squash
Chocolate Mousse (creamy and delicate)
Afternoon Snack
Tuscan Leek Soup (thick and satisfying)
Three-Bean Salad (a tasty new take on a classic)
Dinner
Panzanella Salad (fresh herbs and vegetables tossed with our own croutons)
Orange Saffron Tomato Soup (a mouth-watering sensation)
Pepper-Crusted & Seared Tuna With Saffron Polenta and Sweet Potato Salsa, or
Grilled Bison Tenderloin (cooked to your liking) With Sunburst Squash, Creamed Spinach, and Farro, or
Zatar-Spiced Tofu & Eggplant With Tomato Salsa and Roasted Red Bliss Potatoes
Jewel of Fruit Pie (a fusion of strawberries, bananas and apples)
Pritikin is happy to accommodate special requests for Kosher and Halal meals for just an additional $250 per week, per guest. Please contact your Sales Coordinator prior to your arrival in order to arrange. Arrangements must be made 48 hours or more prior to arrival.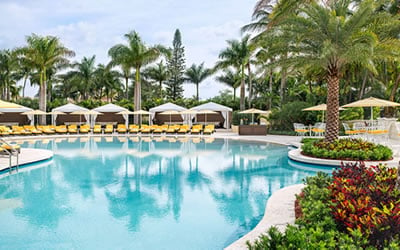 Health Resort
Take life to the next level, and be all that you can be. That's what a vacation at Pritikin is all about. Live better. Look better. Best of all, feel better.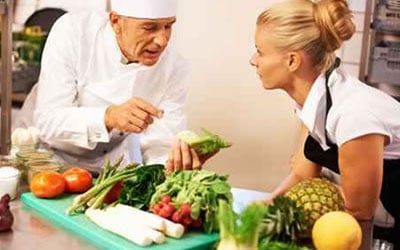 All-Inclusive Program
Since 1975, 100,000+ people have come to Pritikin. We are the longest-running, most scientifically documented health resort in America.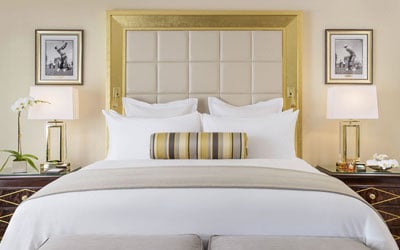 Rooms and Suites
Our newly renovated guest rooms at the health resort are spacious, serene, and amenity-rich. Each has a gorgeous garden view.
---