Can Food Make You Look Younger?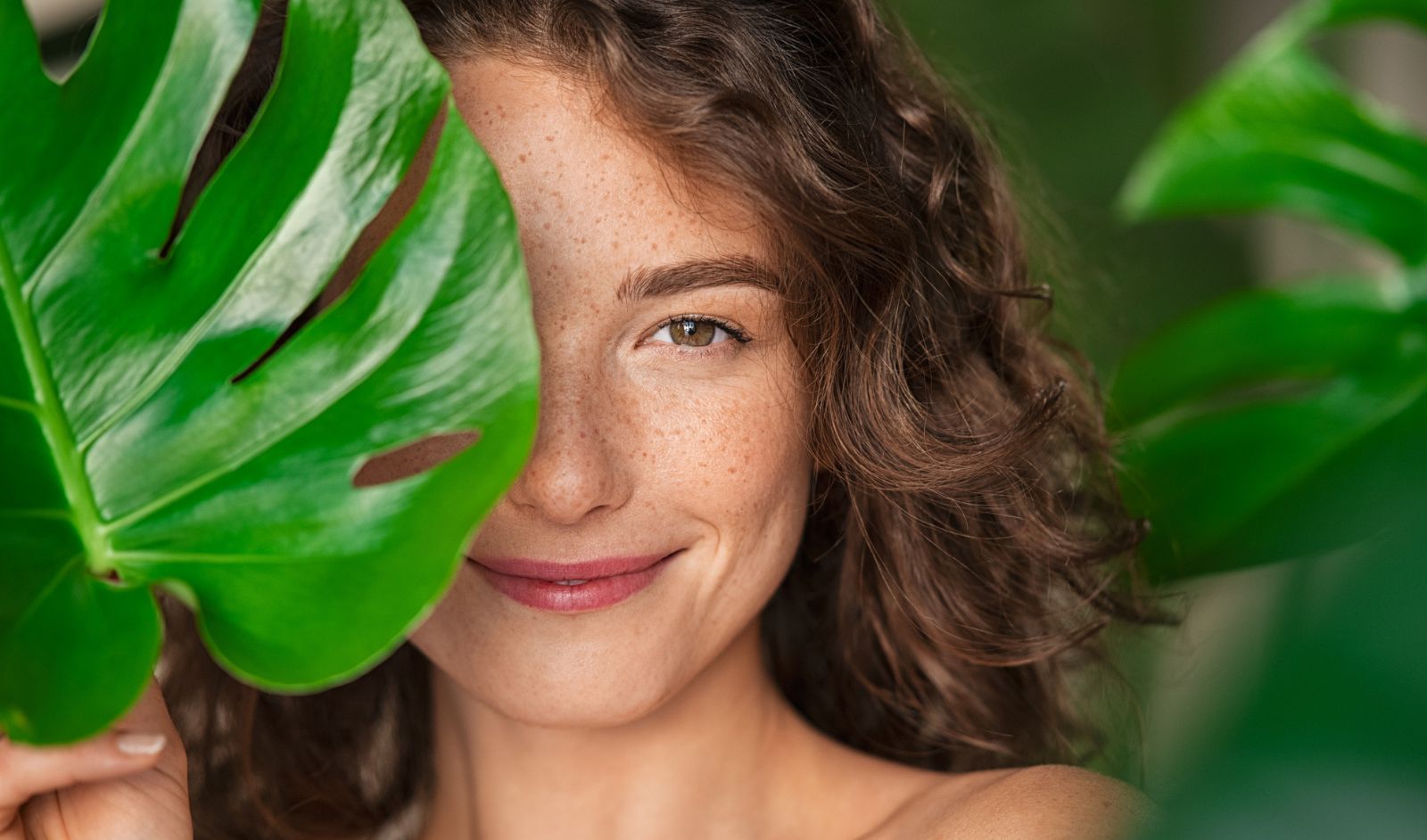 Does Diet Affect Your Skin?
The foods you eat can trigger your immune system, increasing inflammation. The skin, being your largest organ, can visually show the damage created by inflammation, with research linking inflammation to dryness, loss of elasticity, wrinkling, loss of luster, and uneven pigmentation. Foods typical to a Western diet have been shown in research studies to increase inflammation in the skin. "Habits such as adding sugars to foods and consuming ultra- processed foods (i.e. most breakfast cereals, pastries) can accelerate aging," explains Kara Burnstine, MS, RD, LDN, CDCES, a registered dietitian at Pritikin Longevity Center in Florida. Eating refined foods can raise blood sugar levels and induce peaks in insulin levels that are followed by inflammation. The sugar in processed foods also causes the formation of advanced glycation end products (AGEs) in the skin which alters collagen, elastin, and other compounds that keep the skin youthful.
Best Foods for Healthy, Younger Skin
Natural, unprocessed foods are rich in nutrients that support healthy, younger skin. "Whole foods, like fruits and vegetables, do wonders for the skin," said Kara to The Healthy. These foods have high antioxidant and anti-inflammatory properties. "On the other hand, processed foods like pizza, fries, and chips have little nutritional values and cause inflammation."
8 Best Foods for Healthy, Younger Skin
According to Registered Dietitian, Kara Burnstine, the following foods offer nutrients that support healthy skin:
Carrots – a source of vitamin A, strong defenders of the sun's UV rays.
Leafy Greens – a source of vitamin C, important in collagen formation.
Wheat Germ – a source of vitamin E, provide antioxidants needed by the skin.
Green tea – a source of antioxidants, which research shows protect skin from UV light.
Cocoa (at least 70% dark)– a source of antioxidants, improves skin elasticity says science.
Fatty fish – a source of omega-3 fats, anti-inflammatory action in the skin, shows studies.
Edamame – a source of isoflavones, improve collagen, water content in skin, says research.
Raspberries – a source of phenolic compounds with anti-inflammatory benefits, suggests research.
Mushrooms – a source of vitamin D2 in limited amounts, needed for healthy skin.
Vitamin D and Your Skin
A complicated relationship, exposure to sunlight has both negative and positive impacts on the skin. The negative impacts on the skin of UV-B rays of sunlight are well-known. "Living in a place like South Florida it is difficult to avoid being outdoors exposed to sunshine," notes Kara. Hats, sunglasses, and sunscreen are commonly suggested by dermatologists to protect your skin. Yet, research shows low vitamin D levels are linked to less healthy, youthful skin. For the healthiest you, protect your skin from sunlight and have your vitamin D levels tested to see if you need to supplement.
Does Lifestyle Affect Your Skin?
Food is only one piece of the pie of the aging process. Stress levels and hormones play a role in this aging equation. The intricate relationship between your brain, skin, and immune system can result in higher inflammation when the brain produces excess stress hormones. Making exercise part of your lifestyle can prevent dry skin, according to research. After just a week of eating healthy foods and regular exercise, many guests at the Pritikin Center remark about improvements in their puffy eyes or face. And get your beauty sleep as research links sleep deprivation with increased signs of fine lines, uneven pigmentation, and reduced skin elasticity.
5 Healthy Lifestyle Tips for Healthier Skin
Poor diets, a lack of exercise, poor sleep habits, and chronic stress can also disrupt normal hormone functions and inflammation, ultimately impacting your skin.
Eat more fresh, whole foods
Protect your skin from sunlight
Take actions to reduce stress
Exercise daily
Make sleep a priority
The Real Fountain of Youth
Over 100 studies prove the healthy lifestyle guests discover at the Pritikin Center promotes longevity. Discover the healthy habits that are best for you, with Pritikin's medically-supervised wellness programs that include access to personal trainers, fitness experts, nutritionists, stress-management seminars, and more.
References