Avoid These 5 Mistakes When Choosing a Health Retreat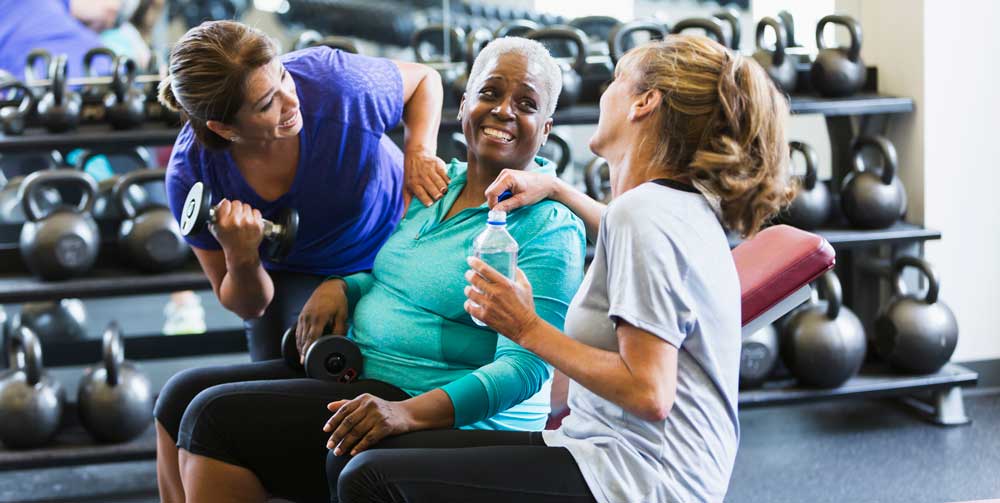 Whether your goal is to reduce cholesterol, reverse diabetes, escape the limitations of blood pressure medication, or simply kick-start a cumulative healthy lifestyle – a holistic health program can be the transformational experience that sets everything in motion. The knowledge, habits, and skills acquired during such an experience are often the catalysts to improving and sustaining your healthy aspirations.
When you're investing in an immersive or all-inclusive health retreat experience, the program or destination you select needs to be impactful and designed to deliver sustainable results. Consider these 5 common mistakes aspiring healthy lifestyle devotees make when choosing a health retreat.
1. Overpaying for Fewer Services & Amenities
Many health retreats appear to offer a comprehensive experience that addresses multiple medical conditions, but upon arrival, guests may encounter "à la carte" fees, or find the amenities to be woefully inadequate. Additional costs can add up fast once you consider the price of meals, activities, classes, personal trainers, and health evaluations.
A smarter choice is to look for a health retreat that is genuinely all-inclusive and transparent about the structure of their program – providing services that include trainer-led small group exercise classes, physician consultations, nutritional guidance, and modern accommodations.
With an all-inclusive experience, there should be absolutely no surprises upon your arrival, or your final bill.  Research reviews, not just testimonials, to understand how previous guests interacted with staff and how their experience unfolded – odds are there are dozens of reviews from health retreat patrons who have goals similar to yours. 
2. Choosing a Program that is not Medically Safe & Scientifically Proven
One of the most important aspects of choosing a health retreat is ensuring that all medical services provided are safe, supervised, effective, and conducted by board certified professionals. Coaches, guides, or "program directors" are not the same as experienced, accredited, and licensed providers. It is important to explore and understand whether a retreat's programs are, in fact, medically supervised by accredited professionals, or if they are simply managed by "experienced" staff members.  You should also verify that a licensed medical practitioner will be conducting a health and fitness evaluation to determine the appropriate regimen for your unique personal needs, and if the types of programs used by the facility have been studied and published in peer-reviewed medical journals.
At the Pritikin Center, the all-inclusive Longevity Program accommodates all of these factors and each guest meets with a board-certified physician in order to determine which physical training, nutritional, and educational aspects of the program will be appropriate based on their body and condition.
3. Choosing a Brand New Resort vs An Established Facility
While the marketing and branding of a burgeoning health retreat can be enticing, it is important to select a facility based on proven results and years of successful operations. The promises made by recently established facilities may sound inspiring, but are they realistic? 
It's well within the resources of an emerging health retreat to impress potential guests with compelling photography, inspiring video, and alluring success stories, but when you're considering a lifestyle investment, you absolutely must "read between the lines" of any marketing material you encounter.  Retreats that emphasize fast weight loss, outrageously rigorous exercise schedules, and don't provide a substantial staff of accredited professionals are typically compensating for their lack of experience. Health retreat programs should be built on a foundation of science, medical guidance, and experience – not gimmicks or false promises. 
4. Expecting a Vacation
There are plenty of resorts around the world that deliver entertainment and a relaxing all-inclusive experience, and the connotation of a "health retreat" is all too often perceived as a leisurely experience.  This is simply not reality.  If you are serious about improving your health, you should expect to invest in a program that will challenge, educate, and equip you with skills and experience to sustain a healthy lifestyle for years to come.  That requires work and dedication – not lounging and resting. 
During a health retreat experience, you can realistically expect to participate in challenging exercise classes, educational seminars, cooking classes, and medical consultations in order to help you establish and sustain healthy lifestyle behaviors. If you want enduring changes, the retreat you ultimately choose should keep you fully immersed in learning and growing during your time in the program. While a vacation may be relaxing for a moment, a stay at a health retreat is transformative with benefits that last a lifetime.
The Pritikin Longevity Center incorporates a diverse set of amenities into its all-inclusive program. The "Longevity Program", which is the core offering of the Pritikin Center, includes educational seminars, certified personal trainer-led exercise routines, cooking classes, weight-loss counseling, and physician care. At Pritikin, the focus is on helping guests improve their health through lasting lifestyle change. Each guest leaves the program with a wealth of knowledge and skills that support lasting healthy lifestyle behaviors. That being said, there is still ample opportunity for fun and relaxation, with multiple outdoor pools, a full spa, tennis courts, and golf courses designed to help guests experience the best of the south Florida lifestyle.
5. Skimping on Comfort
Although you should be focused on personal improvement during your stay at any health retreat, that doesn't mean you can't indulge in the comforts and lavish appointments of a luxury resort. Health conscious individuals often perceive that an experience at a health retreat which offers medical supervision must be "cold and clinical" in order to be effective. The connotation of a "weight loss program" often does coincide with educational seminars, difficult workouts, spartan facilities, and bland restrictive meals – but that is not always the case. 
At Pritikin, the "Longevity Program" is a cumulative wellness experience including lavish accommodations, delicious healthy meals, a full service spa, and tropical amenities. As a top health retreat in Florida, The Pritikin Center is luxuriously appointed for a first-class experience.
We believe a formative and positive health retreat experience is key to changing your mindset and your lifestyle while developing healthy habits. That's why we've made sure that all guests will feel right at home during their time at Pritikin, with a supportive and welcoming environment conducive to learning and creating lasting change. 
Final Thoughts
Though your time at a health retreat may only be 7 to 14 days, the results can be life-changing. Choose wisely and avoid these 5 common mistakes to ensure you see the most benefits from your retreat experience. At the Pritikin Longevity Center, our guests achieve their goals of weight loss, medication reduction, disease improvement, and permanent lifestyle change by participating in a program that enforces sustainable healthy behaviors that contribute to long-term wellness.
At Pritikin, all guests enjoy a transformative experience that improves physical health and wellness during their stay. With world-class facilities, personalized medical support, a scientifically-backed program, convenient all-inclusive rates, and a proven track record of helping their guests achieve long-term success, Pritikin is a top choice for anyone looking for a first-rate health retreat.