How Safe is it to Stay in a Hotel Right Now?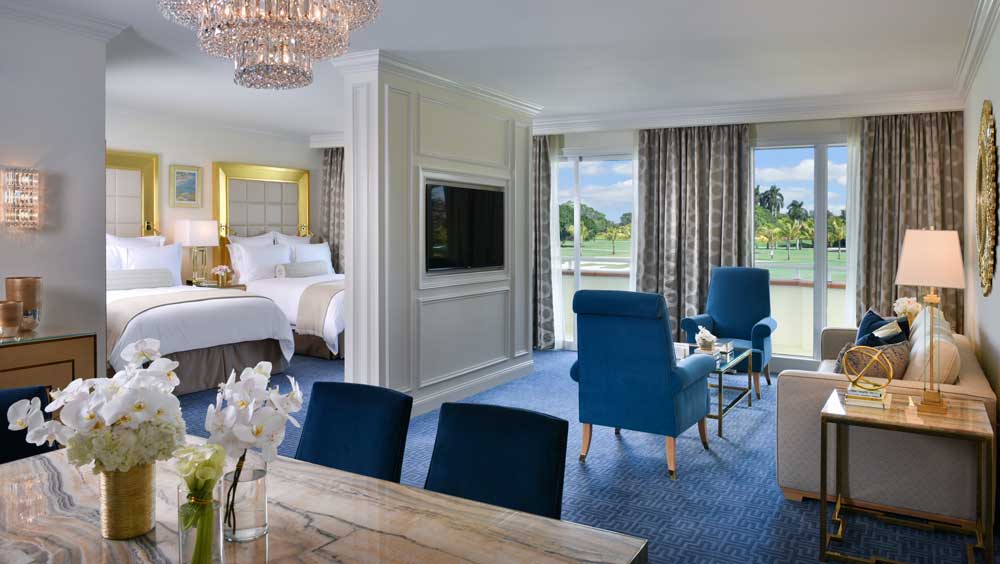 It has been a long year at home, probably spent binge-watching and eating more often than you'd have liked. You're ready to getaway to a beautiful location, and immerse yourself in the ultimate wellness retreat. Yet, you're hesitant because you aren't sure how safe it is to stay in a hotel right now. Here's what you need to know about travel safety, how to be safe when staying in a hotel, and why it's a good time to take a wellness vacation.
12 Tips to a Safer Stay in a Hotel
According to the Center for Disease Control fully vaccinated travelers can travel safely within the United States, yet there are a few things you can do while traveling, and staying in a hotel to reduce your risk, and help you and others stay safe:
If eligible, get fully vaccinated
Wash your hands frequently (>20 seconds)
Wear a mask (properly covering nose and mouth) in public spaces
Maintain a distance from others (2m) whenever possible
Avoid crowded elevators
Invite fresh air into your hotel room by opening a window, if appropriate
Have hand sanitizer easily accessible
Avoid touching your eyes, nose, and mouth
Cover coughs or sneezes
Refrain from eating or drinking on public transportation
Choose a destination with safety measures in place
Self-monitor for symptoms of illness after traveling
How Safe is it to Stay in a Hotel Right Now?
Ensuring your stay as a guest at a hotel is as comfortable as possible, is the goal of all luxury resorts. Hotels are aware of traveler's concerns about travel safety. You can inquire about the cleaning and disinfecting procedures of your destination on their website. Enhanced cleaning procedures, social distancing measures, contactless options, ventilation, and masks are all ways hotels are making it safer for travelers to get back to enjoying travel. It's very low risk to stay in a hotel if you are vaccinated, as you're in a separate room from other people, while you still should be careful in common areas. With more and more people getting excited to travel again, you may want to reserve in advance for an upcoming stay at your favorite hotel.
Pritikin's Commitment to Your Safety and Well-Being
Pritikin is committed to the safety and well-being of our guests and is strictly following all health and safety guidelines regarding the COVID-19 pandemic from the Center for Disease Control (CDC) and Miami-Dade County. Enhanced health and safety procedures include:
temperature checks
daily health screening
weekly Covid-19 testing for all guests and staff
mandatory masks
monitored social distancing
one-way traffic patterns
reduced class sizes
enhanced cleaning procedures
new food handling protocols
indoor and outdoor dining
Why a Get-Away Might be Just What the Doctor Ordered
Even just a weekend getaway can help you detach from work. A wellness vacation is a great way to recover from stress – in a study, researchers found staying in a hotel outside of their usual environment, middle managers had a positive and immediate decline in stress, and improved feelings of well-being. A longer health retreat can offer a recovery experience, say researchers. It all starts with a good night's sleep. Sleep disturbances are a factor in feeling depressed, unmotivated, and moody. In a 2019 research paper, scientists noted a significant improvement in sleep and depressive symptoms when people suffering from considerable work-related stress took time away from work to have a recovery experience. You may first imagine a beach-side resort, but buffet food and a party atmosphere aren't the best get-away to help you feel better. The best place to have a recovery experience is at a health retreat – one in a luxurious location, with nutritious meals, and inspiring staff.
7 Reasons Why It's a Good Time to Book a Wellness Vacation
Stress-relief
Self-improvement
Detachment from work
Opportunity for relaxation
Recovery experience
Better sleep
Improved mood
This is exactly what the doctor ordered! Has your doctor recommended you make healthy changes to your lifestyle? Your doctor knows that your diet and lifestyle are major factors in your health, but they are not set up in their office to be able to offer you the how to: do exercise that helps (and doesn't hurt), improve your mental wellness, or adjust the way you grocery shop and prepare food. As such, many physicians refer their patients to the Pritikin Longevity Center and Spa – a beautiful place where you can retreat from the stress of everyday life, and focus on your health.
Pritikin is a luxurious and friendly wellness destination where you can immerse yourself in a healthy lifestyle, all while with the support of board-certified physicians, registered dieticians, exercise physiologists, and personal trainers. When every bite is delicious and healthy, each session you attend is led by a supportive expert invested in your wellbeing, it's much easier at the Pritikin Center to make the healthy lifestyle recommendations your doctor ordered – you don't have to struggle to make those recommended healthy lifestyle changes alone, at home. Be our guest!
What Packing Tips Should I Know for Safe Travel to a Hotel?
Pack face masks, hand sanitizer, and disinfectant wipes in an easily accessible spot. Pack alcohol-based hand sanitizer (at least 60% alcohol), and disinfectant wipes (at least 70% alcohol) for surfaces. You may also want to pack a thermometer so you can keep track of your wellness. Most importantly, remember that safety comes first – if you or anyone you are traveling with becomes ill, don't travel. You can always rebook for a future date. We're here for you when you are ready.
Pritikin is committed to your health and well-being. Book your ultimate health get-away today! Reservations are booking quickly – don't miss out on your next wellness vacation.
REFERENCES