Can You Use Food As Medicine?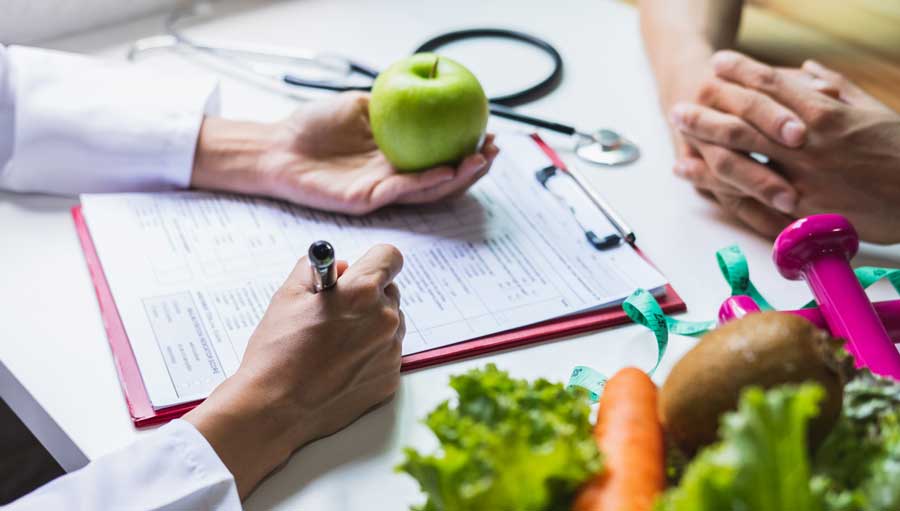 You know that eating healthy is good for you. But, is it possible that you can use food as medicine? Evidence shows eating whole foods promotes health. Better yet, if you pair whole foods with exercise, this healthy lifestyle can prevent, treat or even reverse some health conditions, according to research.
[CAUTION: Food is not, nor should it be used as, a replacement for medication.]
Can food heal the body?
Yes! Eating nutritious foods, such as whole foods, helps decrease the risk of disease. Over 100 research studies have shown that adopting a lifestyle, which includes healthy food choices, physical activity and a positive mindset, can make significant changes in one's wellbeing – changes significant enough to reduce, or even cease, the need for medicine in health conditions including diabetes and high blood pressure.
Can food be used as medicine?
Yes, an apple a day may keep the doctor away. Whole foods nourish and protect the body. When you eat a whole food, the unique nutrients it contains work synergistically to offer health benefits to your body. A study of more than 100,000 adults found those who ate whole foods (or minimally processed foods) had lower risks of all reported diseases. In other words you can use a diet rich in whole food as medicine to promote health. From antioxidants to fiber, eating whole foods provides your body nutrients that support health. Here's what each has to offer:
Effects of a poor diet on the body
What you are eating could be healing you; however, if you are eating the typical Western diet it's likely not. The typical Western diet contains very few whole foods and consists heavily of processed foods. Processed foods have lower nutrient content than whole foods. This makes it easy to become deficient in vitamins, minerals, antioxidants and fibre. Such deficiencies increase your risk of disease. A study found for every serving of ultra-processed food an adult (age 20-91) ate their risk of death increased by 18%. Yikes! It makes you rethink eating a hot dog, packaged baked good or sugary drink – all examples of commonly consumed ultra-processed foods.
How to eat healthier?
The Pritikin Healthy Lifestyle has been proven in over 100 studies to prevent, treat or even reverse some health conditions including hypertension, obesity, metabolic syndrome, type 2 diabetes, chronic inflammation and some forms of cancer. Let food be thy medicine. At the luxurious Pritikin Longevity Centrer and Spa, the elite team of doctors, nutritionists, exercise physiologists and chefs will help you discover how to incorporate a healthy lifestyle that fits into your unique routine, and help discover how it is possibility that food be used as medicine.
REFERENCES