Lifestyle Better Than Medicine For Improving Blood Glucose
New research on people with type 2 diabetes found lifestyle better than medicine for improving blood glucose. A healthy diet and exercise beat out pills.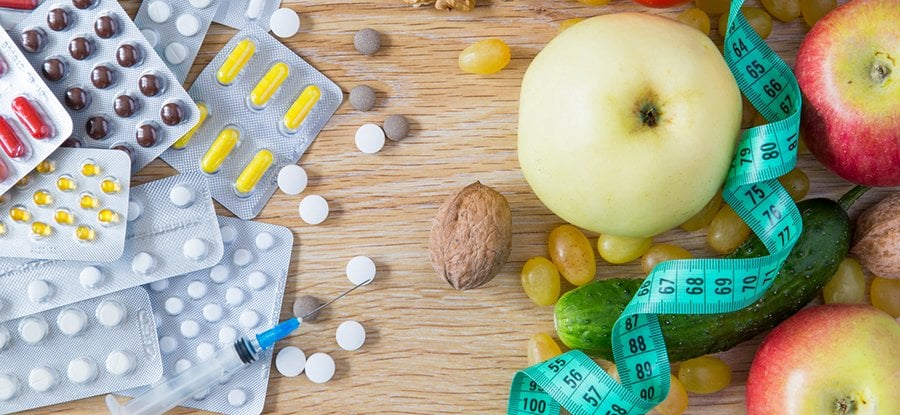 Lifestyle Better Than Medicine For Improving Blood Glucose
The study of 98 adults, just published in JAMA, was titled: "Effect of an Intensive Lifestyle Intervention on Glycemic Control in Patients With Type 2 Diabetes."1
The effect was, in a word, excellent. "In this 'lifestyle as medicine' versus 'medicine as medicine' contest, lifestyle won," writes Dr. Katz in his article.2 Healthy lifestyle changes, very similar to what the physicians, nutritionists, exercise physiologists, and psychologists at the Pritikin Longevity Center have been teaching for more than 40 years, was better than pills at lowering HgbA1c, a long-term measure of blood sugar.
What did medical news outlets do with this study? How did they report it?
Never at the Pritikin Longevity Center would we want to be raisers of blood pressure, but this analysis of the medical news media from Dr. Katz could do it, even if you don't have hypertension. So take a deep breath before reading it. Then take another deep breath after you're done.
Most importantly, take pride as a Pritikin alum in knowing how beneficial a healthy, Pritikin life can be. You know a lot more than many physicians in America.
Lifestyle as medicine, as this new study and many others like it over the last four decades have affirmed, really is the best medicine.
Lifestyle As Medicine:
Of Research, RxESPECT, And Silver Spoons
---
David L. Katz, M.D., M.P.H., Contributor
Huffington Post
Sources
Wellness Resort
Weight Loss Retreat