How to Stop Weight Regain After Taking Semaglutide?
10 Things You Need for Sustained Weight Loss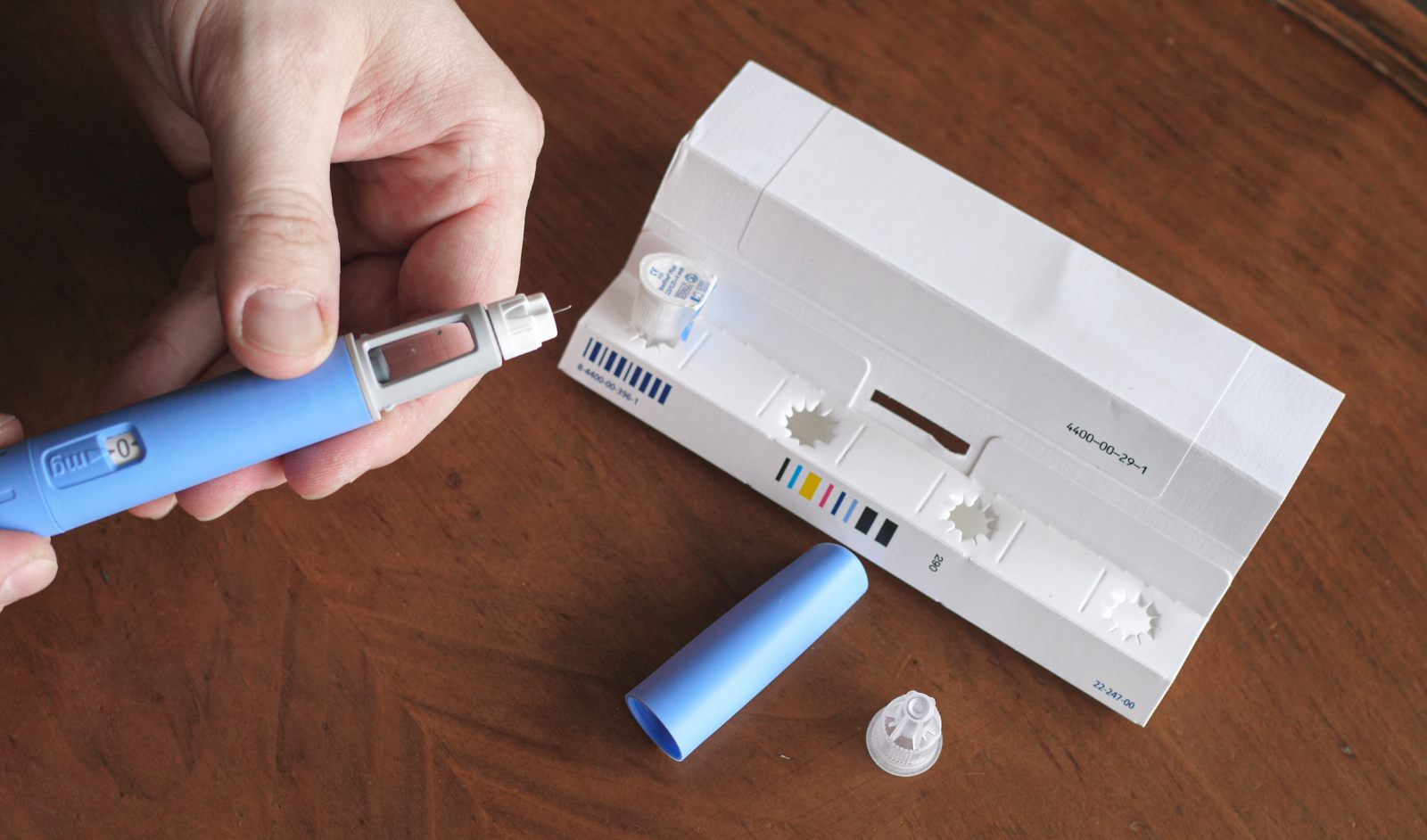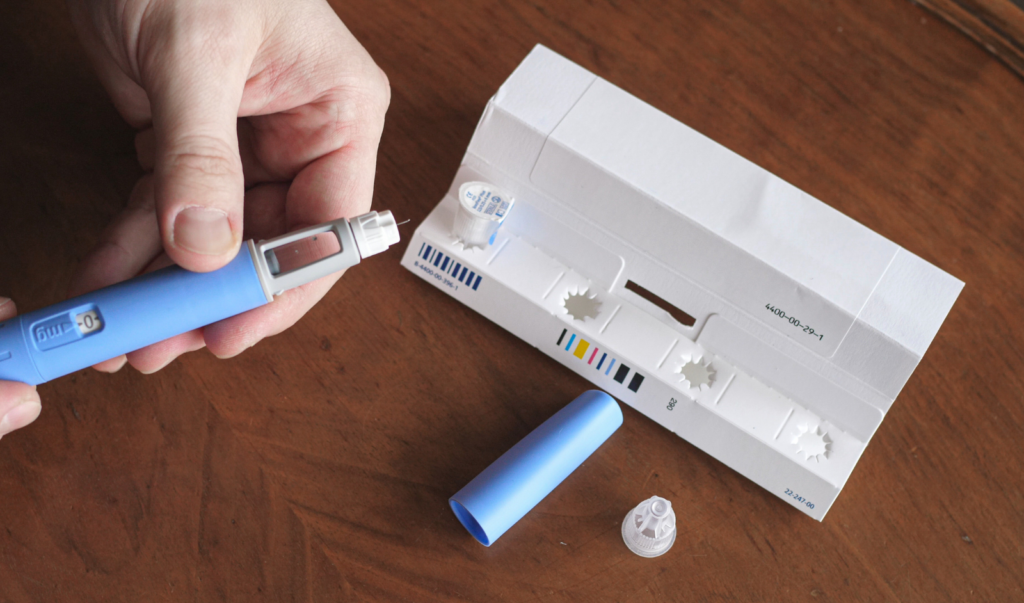 Yes, you'll lose weight with semaglutide – until you stop taking it. Then, evidence shows you're likely to regain the weight: one year after discontinuing the use of semaglutide, there was significant weight regain among participants. In fact, participants regained two-thirds of their prior weight loss. The worst part, is when you regain the weight, it is most likely fat.
But, wait! It is possible to stop weight regain after taking semaglutide medications – if you do this…
What You Need to Do to Stop Weight Regain After Taking Semaglutide
The regain after weight loss is an incredibly frustrating uphill battle because biology works against you:
Muscle Loss
Appetite Increases
When you experience weight loss followed by regain, studies show body composition changes negatively. The result is less muscle (lean mass). That's because when you lose weight both fat and muscle are lost. Since muscle burns more calories, the lost muscle means you now burn fewer calories. That's unhelpful to weight management. Adding to the challenge is a natural biological response to weight loss by the body to increase the messengers that trigger appetite. How can you possibly sustain weight loss if you can't burn as many calories, and are hungry?
Experts note the best way to sustainably lose weight is to adopt a lifestyle that supports your goals and a healthy body composition:
Incorporate muscle strengthening exercises into your routine
Develop eating patterns that promote satiation without weight gain
But, exactly which foods, exercises, stress management & sleep strategies will get you to your goals? Without a clear plan that supports your weight goals, how will you stop weight regain after taking semaglutide?
What's your plan?
Personalized Solutions from a Team of Experts to Overcome Your Hurdles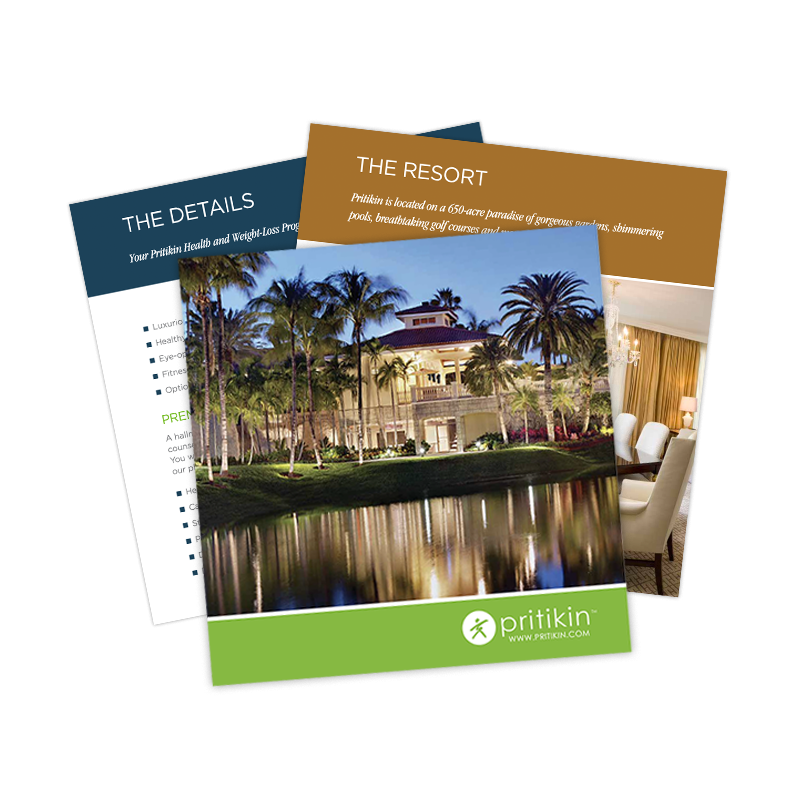 Get All the Details of a Stay at the Pritikin Center in Your Inbox
Is Semaglutide Good for Weight Loss?
Semaglutide-based medications are intended to be used alongside a healthy lifestyle (a low-calorie-dense, low-fat eating plan, plus exercise). When used this way, semaglutide medications can be a good tool to help adults lose weight, particularly those with:
"Semaglutide is a wonderful tool in assisting with blood glucose management and weight loss, but we must also improve our relationship with food and adopt a healthy lifestyle to see sustained changes."

– Dr. Maria Anton, Endocrinologist at Pritikin
For some people with obesity, the hunger-suppressing benefits of semaglutide-based medications could be used to help open the window to make healthy changes that will help you retain your success.
According to Dr. Danine Frugé, Medical Director at the Pritikin Center, who has helped thousands of Pritikin guests achieve healthy weight loss, has noted several guests who tried semaglutide found it easier to maintain healthy eating because they were less tempted to overeat, even their favorite foods.
CAUTION: Semaglutide is not for everyone. It shouldn't be used casually, or seen as a quick fix. These medications have not been tested in people without obesity or diabetes, nor do we understand how it may interact with existing or development of eating disorders.
How Does Semaglutide Help with Weight Loss?
Semaglutide (Ozempic®, Wegovy®, Rybelsus) is a pharmaceutical drug that's injected once per week. It's a medication that helps balance blood sugar levels but is also sometimes prescribed for weight loss or other reasons.
Semaglutide is similar to a naturally occurring hormone in your body called GLP-1. GLP-1 interacts with many areas of the body, including the brain. Researchers have found semaglutide reduces your desire for food, helping you eat less, thus promoting weight loss. Semaglutide also slows how fast food moves out of the stomach, which can help decrease appetite.
Semaglutide can be used as a tool to reach your goals, but it may be unwise to think of it as a long-term solution. Only short- and medium-term effects of the medication are known, while the long-term or future viability of semaglutide medications is uncertain.
For sustained weight loss, you need a plan – one that works within your lifestyle and for your unique body's needs. Do you have a plan to stop weight regain after taking semaglutide?
Is Semaglutide Another Yo-Yo Diet?
Sadly, semaglutide could become an expensive yo-yo diet. Weight regain is common when you stop using semaglutide, evidence has shown. The medication can cause such profound lack of hunger, that you do not eat enough calories. This starvation-like state has been tested in studies, with researchers noting the body's natural response is a recover the weight lost, driving hunger and appetite – and, fat regain occurs disproportionately faster than muscle.
The negative body composition change that occurs during this type of diet is extremely unhelpful in your weight loss journey. To protect your muscle during weight loss, incorporate weight training exercises into your healthy lifestyle plan. Your body composition is key to your success… and, your health!
Why You Regain Weight After Stopping Semaglutide
The reason you're likely to regain weight after using semaglutide medication is that the drug is not a cure for metabolic factors that cause regain after weight loss. But, here's what can help…
How to Lose Weight & Keep It Off
Convincing evidence shows lifestyle intervention is key for sustained weight loss. For others it could mean finding a few minor adjustments to achieve success. Others, it could mean discovering new strategies to transform your perspective on eating, movement, and stress management.
When researchers combed the scientific research to determine what is needed for sustainable weight loss, they discovered it's more than a diet or exercise regime – it's experiences, strategies, and ability to overcome challenges you encounter along the way.
10 Things You Need for Sustained Weight Loss
Motivation- find your why
Goal setting with realistic timeline
Develop a healthy relationship with food and drink
Frequent exercise and muscle building
Ongoing accountability with a trusted friend or personal journal
Self-compassion and creativity to overcome challenges
Maintain resilience and perspective to endure setbacks
Focus on day-to-day successes
Flexible "learn from mistakes" growth mindset to fine tune healthy lifestyle plan for continued results
Enjoy the journey, weight loss is better when you're intentionally thankful, and not frustrated.
Long-Term Healthy Weight Loss: What Experts Say
To maintain long-term healthy weight loss, a healthy eating plan and exercise strategy are important. Experts point to extensive scientific and clinical evidence that shows adopting a healthy lifestyle can help maintain weight loss.
"Medication is like a band aid that can slow down the rate of damage from obesity, diabetes, high blood pressure, high cholesterol, high stress, etc. It can buy time but doesn't correct the root of problems so negative health consequences can still occur later in life".

– Dr. Danine Fruge, Medical Director at the Pritikin Center
Semaglutide-based medications can be a tool to help you get to your weight loss goals but, to avoid gaining the weight back, you need to adopt healthy lifestyle changes in parallel. "It is well known that following a healthy lifestyle is the cure to prevent and reverse these chronic diseases. Customization is the gamechanger we provide during the Pritikin experience. Everyone needs to find out what works best for them because we are all unique", expressed Dr. Fruge.
Plus, a healthier lifestyle can decrease risk and reduce symptoms for many lifestyle related conditions including:
Heart disease
Stroke
Dementia
Metabolic syndrome insulin resistance and diabetes
Hypertension
Dyslipidemia
Kidney disease
Gut issues
Accomplish Your Goals
Your experience at the Pritikin Center is a life-changing opportunity to work with a team of health experts to finally lose weight for good.
Come accomplish more here, with an entire team of health experts working together to help you set out on a path toward reaching your health goals.
"I can knock on the Cardiologists' or Nutritionists' door down the hall – we all know what's going on with the patient …results happen quickly here."

Dr. Maria Anton, Endocrinologist at Pritikin
All the experts you need – in one place.
References: