Weight Loss Resorts
A Healthier Way to Vacation
Checking in at a weight loss resort is a life changing experience. While most destination spas, resorts, or wellness centers focus on holistically rejuvenating the mind and body, weight loss resorts are dedicated to helping guests reduce their waist line through fitness, diet, and lifestyle modification.

In many cases, guests arrive at weight loss resorts having spent a lifetime developing unhealthy eating habits. While shedding excess body weight is the ultimate goal, weight loss resorts provide an opportunity for guests to learn how to effectively manage their weight with diet for years to come.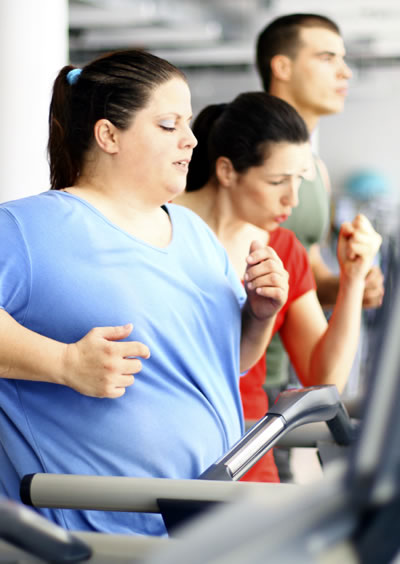 For most Americans, the concept of a vacation tends to center on relaxation. Perhaps more accurately, laziness. The dream of uninterrupted lounging or escape to a retreat that is far removed from professional life is often infused with the desire to maximize the time with uninhibited eating, indulgence, and sloth like basking. Unfortunately, vacations that center on coddling oneself with culinary decadence and dormancy contribute to obesity rather than rejuvenation. Weight loss resorts, and health resorts in general for that matter, are the antithesis of the common vacation – they are an investment in personal longevity and vitality.
The Rise of Weight Loss Resorts
In Europe and Asia, health retreats have existed for centuries. From thermal springs to monasteries, the affluent populations of the world have traveled far and wide to find the secrets to rejuvenate their bodies with holistic remedies aimed at vitalization. Fortunately for the weight conscious masses, weight loss resorts are now available to just about anyone, and while lengthy stays at these retreats fetch a substantial price, the result of being able to once again button pants or don a swim suit without shame is worth walking away with more than just a thin wallet.
While typically populated by the elite or affluent, wellness resorts have become a growing trend for vacationers in the U.S and abroad. There are more than two dozen wellness resorts in the U.S alone who offer weight loss programs to guests, and that number is rising as consumer demand increases. It's estimated that over [3X total number of guests who visited pritikin in 2012] stayed at a health resort in the U.S and that number is expected to rise in 2013.
Why are more people going to weight loss resorts for vacation?
In 2010, the CDC estimated that nearly 35% of all U.S adults are obese and medical costs associated with obesity hit a staggering $147 Billion. In contrast, a recent Gallup survey concluded that as many as 3 in 10 adults are trying to lose weight through diet and exercise. It's no mystery that Americans are becoming more conscious about their weight and taking determined action to do something about it. While weight loss resorts, in general, have yet to go thoroughly mainstream, an increasing number of Americans are embracing lifestyle change as a means to lose weight. Weight loss retreats are the perfect opportunity to catalyze lifestyle change and learn the healthy behaviors necessary to lose weight and keep it off.
What happens at a weight loss resort?
Checking into a weight loss resort is the first step towards losing weight naturally and discovering a healthier lifestyle. Upon arrival, guests are immersed in a culture that is defined by scheduled exercise, pleasurable healthy dining, and rejuvenation. Guests enjoy programs that are tailored to their goals – to lose weight and learn about healthy eating behaviors. These programs may include cooking classes, nutrition workshops, aqua aerobics, dancing, and even stress management seminars. From the time a guest arrives to the time a guest departs the health resort, the entire experience is focused on helping the individual to define a lifestyle that centers on improving personal wellness and metabolic health.
While weight loss retreats are often perceived as "camps", health resorts are about as far removed from a "fat camp" as possible. "Fat camps" dictate rigorous workouts and starvation to force program participants to drop weight rapidly. Health resorts provide a comfortable, rejuvenating, and inspiring experience for guests to discover a healthier way to live while shedding excess weight naturally and under the care of experienced providers. While each weight loss resort may practice a unique approach to helping guests achieve their weight loss goals, many retreats offer a core program which is based on diet and exercise. Some resorts focus exclusively on diet while others lean more heavily on exercise programs. The best option is to find one that blends diet and exercise in a community environment that provides social support, structure, and inspiration.
One of the other key benefits to vacationing at a weight loss resort is the stress-free progress management. At most weight loss resorts in the U.S, a medical or trained weight loss professional monitors progress for guests so they are free to focus on their experience. Losing weight under the watchful eyes of a professional helps to improve the overall impact of the program and can help guests understand how the progress they've made is the product of a specific change in diet or exercise frequency. In most instances, seeing actual documentation of progress towards the ultimate goal of weight loss is motivation enough to continue with the lifestyle change after leaving the resort.
How much does it cost to vacation at a weight loss resort?
Investing in a vacation focused on weight loss is an empowering feeling. It affirms commitment to defining a healthier lifestyle and achieving the ultimate goal of losing weight. While the cost of visiting a weight loss resort is typically more than a domestic vacation, it does provide an unparalleled return on investment – a healthier you! Similar to other luxury hotels and destination spas, rates vary by season and are influences by availability. Popular weight loss resorts can become booked up months in advance, which is why its important to plan ahead. To get the best experience at a weight loss resort, it's best to plan a week long vacation. Expect to pay anywhere between $4,000 and $7,000 per week – depending on the accommodations and activities offered by the resort of your choice.
Some weight loss resorts offer seasonal or special packages, which is why its important to put in the due diligence and research a variety of programs before investing in a week long vacation. While it's not always possible to control when time off will be available, booking a vacation at a weight loss resort months in advance allows the flexibility to learn more about what it takes to establish a healthy lifestyle so you can make the most of your visit.
Who Goes to a Weight Loss Resort?
Guests at weight loss resorts come from all walks of life and various cultural backgrounds. Many are professionals who are so dedicated to their career that they sacrifice their personal well being for years before realizing its time to change. Weight loss resorts are essentially retreats for individuals who are motivated to reinvent their lifestyle to improve vitality and longevity, which means anyone who is ready to diligently improve their health by learning how to exercise and eat healthy meals is an ideal candidate. Weight loss resorts offer a relaxed and structured environment for guests to discover the fundamentals of living a healthy lifestyle, which is an ideal opportunity for career-minded individuals to take a break from their routine and discover how to balance their personal wellness with the demands of their occupation. Weight loss resorts are designed to provide guests with an experience that is educational, practical, and metabolically beneficial – they are not for individuals who define vacations by inactivity and leisure.
What are the core benefits of vacationing at a weight loss resort?
Aside from losing weight, building confidence, and taking a step towards living longer, there are four core benefits to vacationing at a weight loss resort:
Education

When guests invest in a weight loss resort experience, they will leave with a a variety of skills and knowledge they did not previously possess. Learning to prepare quick healthy meals, discovering exercise that burns fat, and understanding how to maintain weight loss are just a few examples of takeaways following a stay at a weight loss resort.

Motivation

If anything, a vacation focused on weight loss can provide the confidence and short term progress needed to inspire years of healthy lifestyle. Weight loss resorts are a starting point for people who need the direction and foundation to live longer, stronger, and healthier. The experience of a weight loss resort is unlike any other, as it empower guests with the ambition to stay motivated and focus on improving metabolic health.

Gratification

Losing weight isn't easy, but tangible results can fuel the desire to press forward with discipline and determination. Most guests who vacation at weight loss resorts consider the experience gratifying because they leave healthier and motivated to succeed with their weight loss efforts. There is no post vacation exhaustion or misery about returning to the normal routine – rather, guests return home with a feeling of confidence having taken a critical first step in building a healthier lifestyle.

Inspiration

There are few feelings more inspiring than setting and achieving a weight loss goal. Guests leave weight loss resorts with a sense of progress and self-actualization – a new perspective on their capability to live longer and spend more time with the people they love. Losing weight builds confidence, providing a sense of empowerment that is unrivaled. While inspiration may not be tangible like weight loss, it is certainly a meritorious feeling and due reward for those who achieved their weight loss goal.