Taco Bell
Taco Bell is now sporting so-called healthy fast food with its new Taco Bell Fresco Menu with items like the Fresco Ranchero Chicken Soft Taco. The good news about many of these Fresco Menu choices is that they truly are low in calories. The chicken taco has just 170 calories. Many are also low in artery-clogging saturated fat. The bad news: They're chock-full of salt. The chicken taco tallies up 740 milligrams of sodium. Another Fresco option, the Chicken Burrito Supreme, has 1,410 milligrams of sodium. Yes, this one little burrito contains nearly all the sodium we should be eating in an entire day. Maybe it ought to be re-named the Stroke Supreme.
Let's get back to the word "little" because this is the other problem with a lot of these heavily promoted healthy fast food choices. Many could fit in your pants pocket. My 23-year-old-son (who is no stranger to fast food) took a test run of Taco Bell's "healthy" Fresco offerings and reported back that "any normal person would need more than one of these items to have anything resembling a substantial meal. I'd personally need three tacos to be on my way to feeling full."  Three? Now we're talking 510 calories and (yikes) 2,220 milligrams of sodium. Healthy? Not so much.
Subway (Jared's Favorites)
Jared's Favorites include 6-inch sandwiches like Turkey Breast, Sweet Onion Chicken Teriyaki, and Veggie Delite. Once again, the good news is the calorie count. Jared's Favorites, seven different sandwiches in total, range from 230 to 380 calories. Saturated fat content is nice and low too; most contain just 1 gram each.
But once again, the bad news is the outrageous amounts of sodium in these sandwiches (and the amounts you're about to read do not include condiments like mustard, mayo, and salt added by a salt shaker). The Turkey Breast sandwich has 910 milligrams of sodium. The Sweet Onion Chicken Teriyaki sandwich has 1,010 milligrams – more than a third of a day's supply of sodium.
Hello?!  Don't restaurants know that when it comes to high blood pressure, we have a national health crisis?  Last week the Institute of Medicine, one of the National Academies of Sciences, issued a report stating that high blood pressure is a "neglected disease," and the U.S. Centers for Disease Control and Prevention must do more to fight it.
Here are some of the IOM report's key points:
One in six deaths in the United States is due to high blood pressure, or hypertension.
Managing high blood pressure is the most important thing we can do to lessen our risk for stroke. Stroke is America's #3 killer and a leading cause of severe, long-term disability. Managing blood pressure can keep us from ending up in nursing homes.  It can preserve our mental and physical capabilities. Managing blood pressure, in short, can save not only life but quality of life.
Hypertension costs our healthcare system $73 billion each year in expenses.
Simple steps like consuming less salt and increasing the intake of vegetables, fruit, and lean protein could cut rates of high blood pressure by as much as 22%.
Reducing salt intake from 3,400 to 2,300 milligrams per day could cut U.S. health costs by about $17.8 billion each year.
Restaurants and the food industry are not the only ones neglecting high blood pressure. According to the IOM report, doctors often fail to follow guidelines for diagnosis and treatment of high blood pressure, which is why many patients do not even know they have the condition and are not taking steps to control it.
The Institute of Medicine called for the U.S. Center for Disease Control to research the reasons doctors fail to treat high blood pressure and consider making blood pressure treatment a quality measure in any accreditation program.
Back to Subway and Jared's Favorites:
One sandwich, the Veggie Delite, is somewhat low in sodium, at least compared to the other sandwiches. Its sodium content is 410 milligrams. Pair it with one of Subway's healthy sides, a Dannon Lite and Fit Yogurt (80 calories, 0 grams sat fat, 80 mg sodium), and you're getting a lunch that's 310 calories, only a half gram of saturated fat, and fewer than 500 milligrams of sodium. Pretty darn good. Add a nice big apple or other piece of fruit you've brought from home, and you're not only eating well, you're feeling full.
Kentucky Fried Chicken
If you're just interested in chicken, KFC offers their Kentucky Grilled Chicken as a healthier option (it's not fried) to their Original Recipe. A good choice is the Grilled Chicken Breast (180 calories and 1 gram of saturated fat), but once again the sodium content is less than admirable – 440 milligrams.
The KFC "healthy" sandwiches pack even more sodium, such as 660mg of sodium for the Tender Roast Sandwich and 810mg of sodium for the Honey BBQ Sandwich. You're no doubt getting the picture here: When you add bread, you add a lot of sodium.  In America, bread products account for 33% of our sodium intake.
And you're not just interested in chicken. You're also interested in feeling full. One Grilled Chicken Breast isn't going to cut it for most of us. Nicely, KFC has some tasty healthy choices for sides. Their corn on the cob has just 140 calories and a refreshingly low 5mg of sodium. Their three-bean salad has 70 calories, 0 grams of sat fat, and 170mg sodium. So a KFG lunch of grilled chicken breast, corn on the cob, and three-bean salad adds up to 390 calories, 1 gram of saturated fat, and 615mg of sodium. Make it even better by packing your own container of fresh fruit and veggies for lunch, and buying just the grilled chicken breast and corn on the cob from KFC.  You're now down to about 445mg of sodium for the entire lunch.
McDonald's
Sorry, Ronald. There's not much under the golden arches that is both healthy and slimming. While some of the chain's healthy-combination entrées look nice in terms of calorie content, the sodium is through the roof. For example, the Caesar Salad with Grilled Chicken and Low-Fat Balsamic Vinaigrette (1 packet) plus a Fruit 'n Yogurt Parfait plus a medium iced tea tallies up a respectable 420 calories but a whopping 1,710 milligrams of sodium.
Know Yourself
Before pulling up to a fast food restaurant to try out its healthy fast food choices, it's really important to ask yourself: "What's going to happen to me when I smell the burgers and fries? Can I resist them and all the other unhealthy foods I used to order?" If you can't, why put yourself through the agony? It's like a heavy drinker who's trying to cut back on booze and walks into his favorite bar thinking that he's just going to order a diet coke. Yeah, right. For many of us fast-food-aholics, we're better off not even stepping into the cheeseburger dens.
Load Up the Car
So what do you do? Load up the car every morning before pulling out of the driveway. Fill it with fresh fruit, bags of baby carrots, a big salad, your own thermos (or two) of healthy chili, bean soups, or corn chowder, and other healthy snacks and meals. It's a lot easier to resist the fast food drive-thru when you've got your own food to nosh on when hunger hits.
Supermarket To the Rescue
No time to pack anything? No problem. Drive, not to the golden arches, but to a local supermarket. Many now have big bountiful salad bars full of freshly cut veggies and low-calorie, low-salt salad dressing options like balsamic vinegar. At the deli counter you may even find fresh roasted, low-sodium turkey breast, grilled seafood choices, baked potatoes, fresh fruit salad, and other tasty, healthy selections.
The Wonders of Home
Another possibility: "Drive home!" advises Pritikin dietitian Tracy Wilczek. "If you stock your pantry, refrigerator, and freezer with quick and easy meals, you can have a healthy and delicious meal in less than 10 minutes." Now that's fast.
Soups
For quick home prep, search out the growing numbers of truly-low-in-sodium soups at your grocery. If you don't have time to make soup from scratch, these ready-made varieties are great alternatives.
And it's easy to jazz them up. To tomato-based soups, try tossing in rinsed and drained canned white beans, a shake or two of red pepper flakes, and freshly chopped basil leaves.
To bean soups, add any veggies already sitting in the fridge, like baby spinach and diced red bell pepper, plus a sprinkling of your favorite no-salt-added seasoning. Good choices are Mrs. Dash, Penzey's Spices International Salt-Free Blends (if not in your market, they're available online), Magic, Frontier, Spike, Miracle Blend Herbal Seasoning, McCormick Lemon-Pepper, Emeril's Italian Seasoning, and Badia.
Sass up low-sodium butternut squash soup with a little curry powder, diced onions, and minced fresh ginger.
Pritikin Soups and Entrees
You can also order Pritikin frozen soups and lunch and dinner entrees in the Pritikin Online Store, all prepared by the chefs at the Pritikin Longevity Center.
Rice, Veggies, and Beans
Another quick meal at home is rice, veggies, and beans. Use quick-cooking brown rice, such as Minute and Uncle Ben's, frozen veggies (no salt or fats added), and canned beans, preferably no-salt-added varieties, like Whole Foods No-Salt-Added beans, or low-sodium brands, like Goya Low-Sodium (rinse them because they're still fairly high in salt).
Condiments
Of course, what's also nice about home is that all condiments are on hand "to add zing to any meal," encourages dietitian Tracy, such as salsa (no salt added), balsamic vinegar, fat-free sour cream (no salt added) and mustard (no salt added).
The best news of all? Chances are you'll soon start to prefer these foods to fast foods. And you'll certainly be enjoying the fact that you're looking and feeling better.
Always keep in mind that conditions like high blood pressure, obesity, diabetes, and heart disease are largely reversible when we stay away from foods, like burgers and pizza, which cause them. So kick-start your own healthy transformation. Train your brain to focus, not on Big Macs, but on days full of good health and energy, and all the fabulous disease-free years ahead – graduations and weddings, grandkids, trips abroad, dancing till dawn. It's all possible. It's all yours, and the only thing you're giving up is five minutes of grease and salt.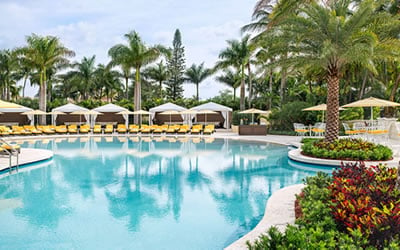 Health Resort
Take life to the next level, and be all that you can be. That's what a vacation at Pritikin is all about. Live better. Look better. Best of all, feel better.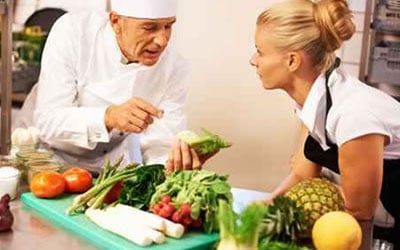 All-Inclusive Program
Since 1975, 100,000+ people have come to Pritikin. We are the longest-running, most scientifically documented health resort in America.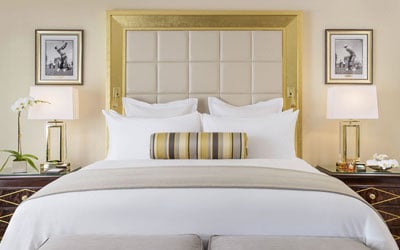 Rooms and Suites
Our newly renovated guest rooms at the health resort are spacious, serene, and amenity-rich. Each has a gorgeous garden view.
---