What Your Doctor Is Not Telling You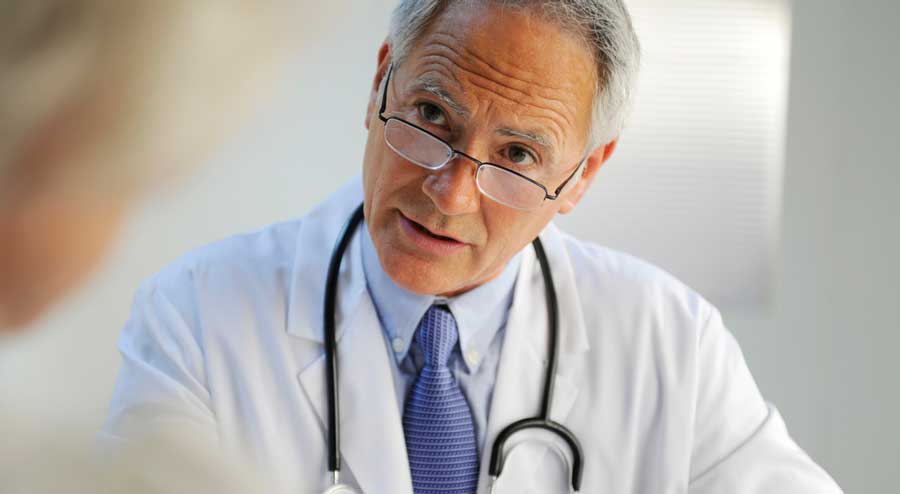 Doctors are an undeniably helpful resource for your health. However, what your doctor is not telling you could be the difference between you failing or attaining your health goals. Even among high risk patients, only 1 in 5 receive nutrition counseling from their physician, leaving many to find nutrition information from other sources, often unreliable internet sites. It's time to fix that. Here's the nutrition and exercise advice your doctor doesn't have time to tell you for your heart, blood sugar and waistline.
What Your Doctor Isn't Telling You
Patients trust their doctor and hold their advice in high regard. Yet, your doctor may not have the time and skills to effectively communicate optimal diet and lifestyle advice in a way that allows you to make behavioural changes. Without changing the behaviours that made you unhealthy, you won't be able to reach your health goals …and keep them! Your doctor is not telling you if you may need more sleep. Or, whether you should change what you're eating? Are your thoughts or habits sabotaging your efforts? There is a healthier way to live – and you deserve to live healthy!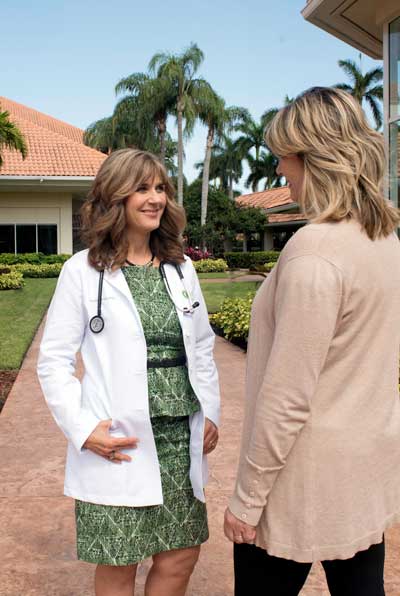 What is eating healthy?
Your doctor has recommended that you eat healthy. Yet, studies suggest only 12 percent of physician office visits include counseling about diet. As such, many turn to the internet which is swarming with vastly different definitions of what eating healthy means, and left frustrated and unsuccessful finding what eating healthy truly is. For most, eating healthy is a balanced diet rich in whole foods (foods that have not been processed or come in a box). It's easier than it sounds. Start by adding more vegetables or fruits every time you eat. That could be making salad a staple at every dinner, substituting a side of vegetables for fries, or packing an apple in your pocket to keep you away from the donuts and vending machines when you're on the go. 
For some, getting personalized diet advice may be invaluable from a qualified health care professional. Across the country, and perhaps even in your city here are physicians and clinics have been recognized as Pritikin Centers of Excellence. Such centers can assist you in making healthy lifestyle changes in partnership with the team of nutrition, fitness and behaviour experts from the Pritikin Center in Miami, Florida.
The program taught at the Pritikin Center has been documented in more than 100 peer-reviewed published studies, and successfully reduces risk factors for heart disease and other conditions. The program has proven so successful that over 30 hospitals across the United States are now modeling it in their cardiac rehabilitation programs. As part of their commitment to provide cardiac patients with the best care, these hospital facilities have adopted the Pritikin Intensive Cardiac Rehabilitation (ICR) program. Pritikin ICR is a Medicare-approved, comprehensive lifestyle change program that teaches patients how to maximize recovery from a cardiovascular disease-related event. 
My Doctor says I need to lose weight
But, you've tried that diet. And, that other one too. Frustratingly the weight just keeps coming back. Your body is driven to put the weight back on when you return to habits that promote weight gain. One can't underestimate the impact of social forces, socioeconomic status, education, psychology and addictions on your ability to maintain a lower body weight. Researchers know some people need more support to maintain a lower body weight than they did to lose the weight originally. This is typically more support than your doctor can offer. 
Any chance it is not your diet but your lifestyle that is holding you back? Hold on! Jumping off the couch, if you've been there for months, and trying to run a few miles could leave you frustrated, or worse injured. A professional fitness expert can help you successfully become an active, healthy person. To help get you started, here's a complete exercise plan for beginners. For over four decades, Pritikin fitness experts have been helping people from around the world enjoy safe, effective exercise.
Let's Talk
Ready to have a complete conversation about what your body needs to be healthy? During a stay at the Pritikin Longevity Center in Florida, you'll work with a team of doctors and other helpful healthy lifestyle experts from nutritionists to chefs, therapists and personal trainers. Come have the conversations you can't have in a regular doctor visit. Learn how to successfully reach your health goals and maintain them back at home in your everyday life.
References