Medical Resorts and Med Spas: What's Best For You?
If you're planning a vacation that's focused on your health, you may be confused by terms like "medical resorts" and "med spas." To help you choose a vacation that's right for you, let's review the various types of health resorts.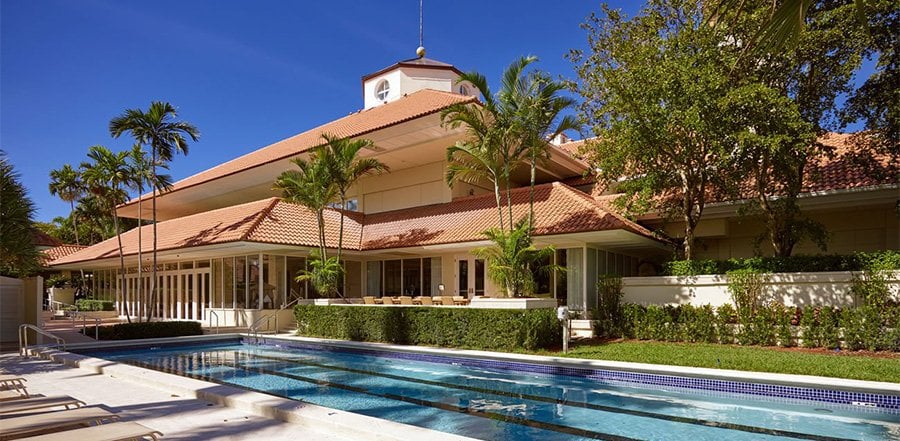 But if you're new to this type of travel, it can be a bit daunting because there are likely several terms you've never heard of, such as medical resorts and med spas.
To help you choose a vacation that's right for you, we'll define in general ways key types of health resorts.
Medical resorts
Medical resorts tend to be facilities that offer short-term medical care or treatment after a patient has been discharged from a hospital. Though oriented toward convalescence, the setting often offers the ambience of an upscale extended-stay hotel or resort.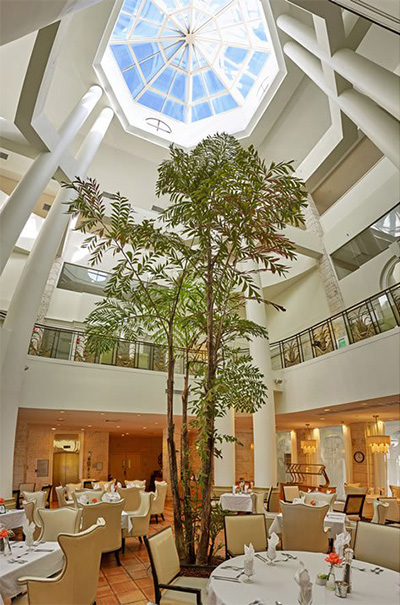 Medical resorts are usually for patients who no longer require hospitalization but are not yet ready to return home. Services often offered include 24-hour nursing care, stroke rehabilitation, physical therapy, occupational therapy, and recuperation after surgeries.
Med spas
Some med spas are in resort settings. Some are day spas. For both, the focus is beauty.
In addition to traditional spa services like facials and massages, med spas usually offer cosmetic medical services like botox injections, lasers, collagen injections, and intense pulsed light technology.
Do be careful. Many procedures at med spas are medical treatments, and should be performed by licensed medical/health professionals only.
To better understand what you need to know before signing up for med spa procedures, read these simple, well-written guidelines provided by the Medical Board of California, Department of Consumer Affairs. For residents of all 50 states, they provide solid general advice.
Pritikin Longevity Center + Spa
For almost years, the Pritikin Longevity Center + Spa in Miami, Florida, has stood out as a compelling combination of medical resort and med spa. It takes the best elements of both and creates "something infinitely better," says Pritikin resort guest Mario Montalvo.
Healthy lifestyle education
Typically, people attend the Pritikin Longevity Center not for cosmetic treatments or convalescent care, per se, but for healthy lifestyle education that sets them up for optimal health when they return home. The focus is prevention and control of common cardiovascular-related conditions like heart disease, high blood pressure, diabetes, and overweight/obesity.
Says cardiologist Ronald Scheib, MD, Pritikin's Medical Director and former Chief of Section of Cardiovascular Medicine at the Miami Heart Institute: "Our mission is to lead people back to health and vitality, andto give them real-world tools that will help them stay healthy long after they've left."
Anti-aging inside and out
Guests at Pritikin also appreciate the natural beauty that emanates from overall good health, notes facial surgeon and Pritikin devotee William Friedman, MD. FACS, of St. Louis, Missouri, author of more than 100 scientific publications.
"There's a certain aura of a healthy person that is very attractive," observes Dr. Friedman. "There's no better place to find that glow than Pritikin."
Med spa treatments
For Pritikin guests wanting med spa-style cosmetic therapies, the Center's spa offers a full array of treatments, plus the services of a leading skin care specialist and physician board certified in Facial Plastic and Reconstructive Surgery.
A healthier you, scientifically
But what really distinguishes Pritikin from other health resorts are its evidence-based results, published in more than 100 studies in leading peer-reviewed journals. Within two to three weeks, the Pritikin Program was proven to:
Reduce LDL (bad) cholesterol on average 23%1
Reduce triglycerides 33%2
Lower markers of chronic inflammation 39 to 45%3
Reverse the Metabolic Syndrome (a pre-diabetic condition) among 37 to 60% of adults4
Reduce blood pressure to normal levels and eliminate or reduce the need for blood pressure pills among the majority of hypertensives5
Lower blood glucose levels to normal levels and eliminate or reduce oral drug usage among nearly three-quarters of Type 2 diabetics6
Shed 11 pounds on average among men, and 7 pounds among women7
Enhance effectiveness of statin medications8
Paradise retreat
Located in Miami, Florida, Pritikin's health institute is surrounded by 650 acres of lush tropical gardens, swimming pools, tennis courts, a world-class spa featuring 32 treatment rooms and 100+ skin and body therapies, and five PGA championship golf courses.
An Pritikin Longevity Center stay includes:
Premier Physician Care

Six board-certified physicians are on staff at Pritikin with specialties that include cardiology and endocrinology. Each guest receives about 2-½ hours of individual medical counseling, beginning with medical health/fitness testing followed by personal consults to track progress. Key medical services include:

Comprehensive health and fitness assessment and consultation that involves thorough analysis of health goals, dietary analysis, and weight-loss planning.

Entry and exit blood panels, including cholesterol, inflammatory markers like C-reactive protein, triglycerides, insulin, and blood glucose.

Cardiometabolic stress test for a customized exercise prescription.

Additional physician consultations to closely track fitness gains, weight loss, medication dosages/reductions, and overall health progress.

Hotel Accommodations

Pritikin's 123 rooms and suites are spacious (437 to 1,000+ square feet) and feature new spa décor, marble-appointed bathrooms, Internet access, and private balconies that make the most of golf course and garden views.

Healthy Gourmet Dining

Five nutritious gourmet meals and snacks are served daily. Guests enjoy local season-fresh foods such as tropical fruit, exquisitely prepared vegetables, and made-fresh-daily soups, as well as entrees like grilled bison, pasta primavera, and seared salmon, and desserts like chocolate mousse.
"The food tastes great, and that's saying something from a steakhouse guy like me."
John Timothy Gannon, Co-founder, Outback Steakhouse Restaurants, and frequent Pritikin guest
Healthy Food Workshops

Pritikin's chefs teach topics such as Eating On the Go, Breakfast Tips, Lunch In Minutes, Gourmet Entertaining, and Delish Desserts.

Customized Fitness Program

University-degreed exercise physiologists lead workouts emphasizing Pritikin's core program of cardio/fat burning, strength training, and flexibility, plus electives such as aqua-aerobics, spinning, yoga, Zumba dancing, and more.
"The results come fast."
Prevention Magazine.
Education in Healthy Lifestyle Change

Guests attend 3 to 5 seminars daily led by Pritikin's faculty of 30+ physicians, nutritionists, psychologists, and exercise physiologists. Classes include: Revitalizing Your Heart, Healthy Restaurant Dining, The Calorie Density Solution, Mindful Eating, Managing Stress, Reversing Diabetes, Sexuality and Intimacy, and Lifelong Healthy Habits.
"The education you receive at Pritikin is mind-boggling. In just weeks, you understand more about nutri­tion and exercise than most doctors."
Jeffrey Sonnenfeld, PhD
Dean. Yale University School of Management
"We've had decades of experience helping people who want to live a healthier life become people who are. Our classes imbue our guests with the confidence that they can successfully continue their healthy new life when they return home."
Kimberly Gomer, RD
Director of Nutrition, Pritikin Longevity Center + Spa
"The gold standard…"
There are many medical resorts. There are many med spas. But there is only one Pritikin Longevity Center.
The Pritikin Longevity Center," recently summed up Oprah.com, "has long been considered the gold standard in health and wellness support."
"Run, don't walk, to Pritikin!" encourages Susie Ellis, president of SpaFinder. Inc. "That's what I tell people who ask me what program delivers results for lasting weight loss and health and lifestyle changes. Pritikin changes – and even saves – lives."
Call for a personal consult today
For more information and reservations for the Pritikin Longevity Center + Spa's premier health resort, phone:
(800) 327-4914.
---
1 Archives of Internal Medicine, 1991; 151: 1389.
2 Archives of Internal Medicine, 1991; 151: 1389.
3 Metabolism, 2004; 53: 377. Journal of Applied Physiology, 2006; 100: 1657. Atherosclerosis, 2007; 191: 98.
4 Journal of the CardioMetabolic Syndome, 2006; 1: 308. Journal of Applied Physiology, 2006; 100: 1657.
5 Journal of Applied Physiology, 2005; 98: 3.
6 Journal of Applied Physiology, 2005; 98: 3.
7 Archives of Internal Medicine, 1991; 151: 1389.
8 American Journal of Cardiology, 1997; 79: 1112.
Author, Eugenia Killoran