One huge step towards obtaining that goal is to eat more beans!
Many of the longest-living populations in the world are lovers of legumes (more commonly known as beans). The people of Okinawa, Japan, who have the highest percentage of centenarians on earth, eat a diet rich in soybean-based products like tofu.
Campodimele, Italy, a hilltop village south of Rome, has so many centenarians that it's known in Europe as the "Village of Longevity." Daily, its citizens enjoy a diet full of beans like lentils, chickpeas, and white beans.
Beans May Be The True Fountain of Youth
Researchers have found that legumes were the most important dietary predictor of survival among the elderly, "regardless of their ethnicity," they wrote.* For every 20-gram increase in daily legume intake (20 grams is about three-quarters of an ounce), "there is a 7 to 8% reduction in mortality hazard ratio."
Beans are an excellent source of fiber, protein, vitamins, minerals, and complex carbohydrates. They're very low in fat and virtually sodium-free. Plus, they're filling.
Bean prep these days has gotten so much easier, thanks to the ready availability of cans of already-cooked beans, and you can find many "no salt added" varieties, which is really wonderful for keeping blood pressure under control. If all you can find is salted varieties, get rid of some of the salt by rinsing the beans through a colander.
Scroll down for great recipes to get you started on your way to eating more beans and living longer:
Here's an easy spicy dinner. While your chicken is simmering on the stove, prepare a tasty quick-cooking whole grain like quinoa or brown rice (convenient fast-cooking versions of brown rice are now in supermarkets). And, in keeping with the Mexican theme of the evening, jazz up your grains with some fresh low-sodium salsa. Got leftover chicken breasts? Freeze them for future dinners or lunchtime sandwiches.
Servings

Prep Time

Cook Time

4

servings

30

minutes

10

minutes
Servings

Prep Time

4

servings

30

minutes
Servings:
servings
Units:
Servings:

servings

Units:
* A simple way to roast corn is to pour kernels (thawed if from the freezer) on a nonstick cookie pan. Bake at 425 degrees F until browned (about 20 minutes), stirring occasionally.

In a deep nonstick saute pan, sear the chicken breasts on one side over medium-high heat until brown.

Flip chicken over and add remaining ingredients, except cilantro. Cover and cook for about 5 minutes at low heat. Check for doneness (chicken's internal temperature should be 165 degrees F.)

Add the cilantro. Cook for 1 minute more. Serve hot.
Servings

Prep Time

Cook Time

6

one-cup servings

20

minutes

7

hours
Servings

Prep Time

6

one-cup servings

20

minutes
Servings:
one-cup servings
Units:
Servings:

one-cup servings

Units:
Add all your ingredients to your crockpot, veggies on top. Cook on LOW for around 7 hours. Cooking times may vary depending on your crockpot.
Double or triple the batch of these bean burgers and freeze them for easy lunches, dinners, and snacks in the future. When you're enjoying bean burgers, you're not only saving yourself from the plaque-building saturated fat of regular hamburgers, you're also improving your heart health because beans, all beans, are rich in soluble fiber, which actively lowers blood cholesterol.
Servings

Prep Time

Cook Time

4

patties

30

minutes

5

minutes
Servings

Prep Time

4

patties

30

minutes
In a food processor, puree one cup of the black beans.

Mix puree and remaining ingredients, including whole beans, in a bowl until well combined.

Make into ½-cup-size balls and flatten into patties.

In a large, hot, nonstick skillet, spray a small amount of oil spray. Sauté each patty on both sides until hot.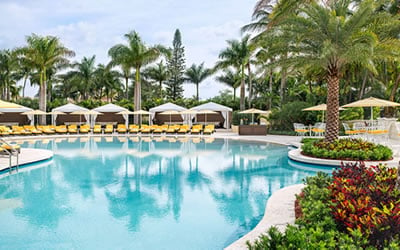 Health Resort
Take life to the next level, and be all that you can be. That's what a vacation at Pritikin is all about. Live better. Look better. Best of all, feel better.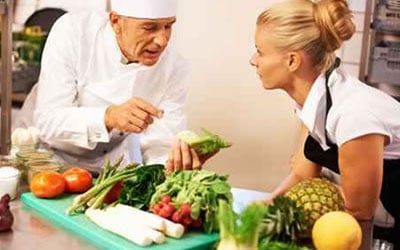 All-Inclusive Program
Since 1975, 100,000+ people have come to Pritikin. We are the longest-running, most scientifically documented health resort in America.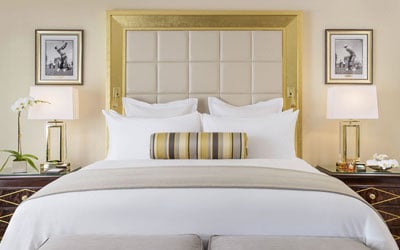 Rooms and Suites
Our newly renovated guest rooms at the health resort are spacious, serene, and amenity-rich. Each has a gorgeous garden view.