MS Exercise Science and Health Promotion (Fitness & Wellness), California University of Pennsylvania
MBA, Florida International University
BA Psychology, University of the District of Columbia
National Academy of Sports Medicine (NASM): Certified Personal Trainer, Corrective Exercise Specialist
National Strength and Conditioning Association (NSCA): Certified Personal Trainer
National Association of Speed and Explosion (NASE): Certified Speed Specialist- Level II
Aerobic and Fitness Association of America (AFAA): Certified Personal Trainer, Weight Room Instructor, Group Fitness Instructor
Specialties: Functional Movement Screening, Metabolic Conditioning & Weight Loss, Cardiorespiratory Programming, Flexibility & Balance Training, Sport-Specific Training & Conditioning, Foam Rolling & Myofascial Release, Pre/Post Natal Programming, Bosu & Stability Ball Training, Kettlebell/Med. Ball Training and TRX Training.
Jamie Costello's expertise in the field of fitness spans 25+ years of experience as a master personal trainer and a health and fitness consultant for businesses and private clients. From personal trainer and fitness manager to health club owner and director of business development, over the past three decades, Jamie has followed his passion of helping others reach their goals through supporting them in all aspects of their fitness journey.
After working more recently on the strategic and business development side of the fitness industry, he realized he missed that personal interaction between himself and clients. In joining the Pritikin team, Jamie can once again take a hands-on approach to helping guests reach their goals. What sets the program apart, he says, is a truly integrated team of experts under one roof.
"The opportunity to work under the alliance of a world class medical department and nutritional program is one of the things that drew me to the Pritikin Center," said Jamie. "It's the first times in my career that I have really seen the integration between the three fields. Finding like-minded people right here on staff and having that be part of the whole process and the whole experience is what I'm really looking forward to."
Over the years, Jamie has seen it all, working with everyone from professional athletes and celebrities to rehabilitation clients and seniors. At Pritikin he brings his knowledge, passion and dedication for helping guests change their lives.
"Those who have the desire and motivation to improve their lives – that's the common ground of my favorite clients," said Jamie. "If they have the passion, I want to help get them to the next level and provide safe and effective ways to do that."
According to Jamie, the three key pillars of fitness coaching are to educate, motivate and provide accountability to clients. That last one is the big one. Having a healthy lifestyle takes the right mindset, and that's something he hopes to instill in guests well beyond their time at the center.
"Let's first get them from unhealthy to healthy. Once they're healthy, let's get them fit. Once they're fit, let's get them to reach new heights they never thought were possible!"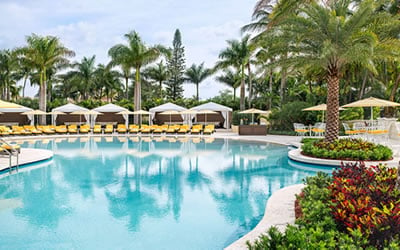 Health Resort
Take life to the next level, and be all that you can be. That's what a vacation at Pritikin is all about. Live better. Look better. Best of all, feel better.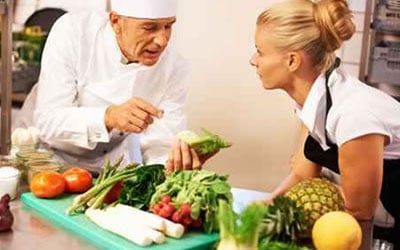 All-Inclusive Program
Since 1975, 100,000+ people have come to Pritikin. We are the longest-running, most scientifically documented health resort in America.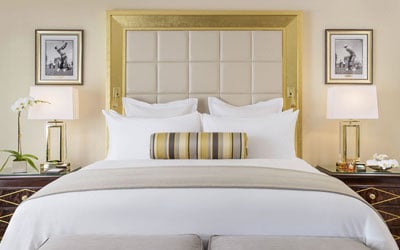 Rooms and Suites
Our newly renovated guest rooms at the health resort are spacious, serene, and amenity-rich. Each has a gorgeous garden view.