12 Healthy Summer Recipes and Treats
Whip up your own healthy, scrumptious summer mousse by blending one-half cup of your favorite fresh berries, one-half cup silken tofu, and one-half teaspoon of vanilla extract. Chill in the refrigerator.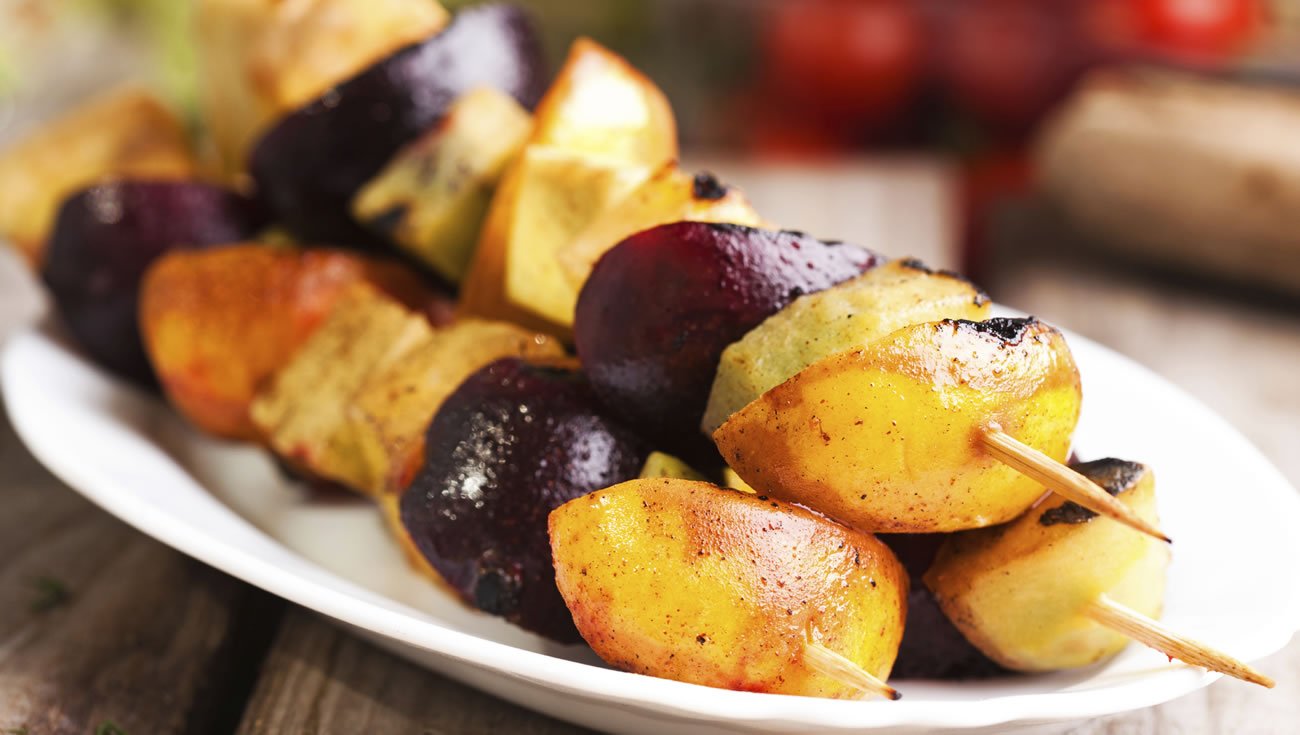 After rinsing your summertime gems, got a few more minutes? Try these 12 tasty, quick-prep healthy summer recipes and tips:
1 Berry Tasty!
Whip up your own healthy, scrumptious summer mousse by blending one-half cup of your favorite fresh berries, one-half cup silken tofu, and one-half teaspoon of vanilla extract. Chill in the refrigerator.
2 Melon and Mint
So refreshing! In a large bowl, combine the juice of 2 key limes with 1 ripe cantaloupe, scooped into 1-inch balls with a melon baller. Sprinkle with one-quarter cup chopped mint leaves. Toss gently. Serve immediately or slightly chilled.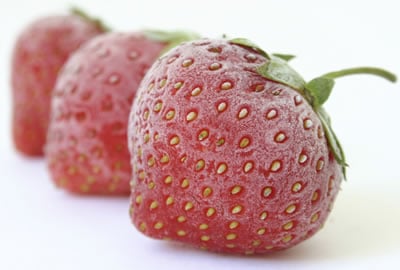 3 Fruit Freezes
Wash seedless grapes, blueberries, strawberries, and/or raspberries, and pat dry. Place them in the freezer in freezer bags and chill until hard. As a snack, they're cold, sweet, and crunchy, just like a Popsicle. They're also great topped with a little plain nonfat yogurt.
4 Simple, Sensational Smoothie
Blend 1 cup nonfat Greek yogurt (plain or no-sugar-added fruit flavored), one-half cup of fresh berries, a dash of pomegranate juice, and two-thirds cup crushed ice.
5 Fruit on the Barbecue?
Absolutely! The high heat of the grill adds superb flavor because the sugars in the fruit caramelize over the fire, adding deep rich sweetness. Just make sure your cooking grates are nice and clean. (You certainly don't want fish flavor from the last batch of salmon you grilled.)
Here's a delicious grilled fruit dessert…
6 Veggie Burger Tropical
Here's a winner from our lunch menu at the Pritikin Longevity Center. At the same time you're grilling veggie burgers, grill big thick rings of fresh pineapple. Then, slap them on top of your burger (instead of cheese). Our guests love these burgers!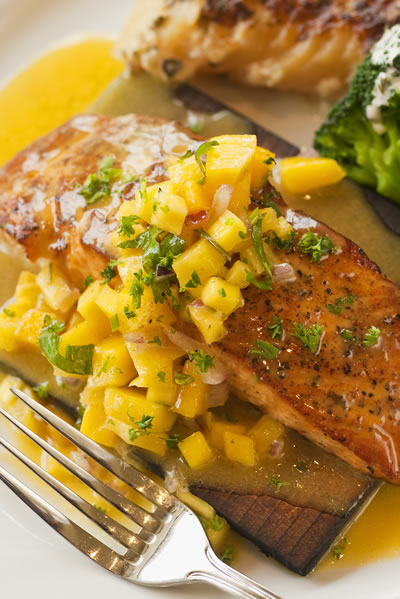 7 Salsa Delight
Venture beyond typical tomato-based salsas with another new creation from culinary team at Pritikin- Peach, Mango, and Papaya Salsa. After cutting up the fruit into small cubes, toss them gently with lime juice and freshly chopped cilantro. What a fabulous topping for everything from seafood to egg white omelets.
8 Potluck Winner
Want a colorful, yummy salad for your summer potluck parties? We recommend a very popular one in the dining room at the Pritikin Longevity Center – Cantaloupe, Honeydew, and Watermelon Salad with a hint of ginger juice. Marvelous!
9 Rich and Creamy
Plain, fat-free versions of Greek-style yogurt are so rich and creamy you'll swear they're full fat.
For a satisfying summer snack, sweeten your yogurt naturally with fresh fruit like strawberries and blueberries. So much flavor, so little time in the kitchen!
If you want a tad more sweetness to cut the tartness of the Greek yogurt, simply swirl in a packet of sucralose (Splenda) or stevia (such as SweetLeaf).
10 Post-Beach Pleasures
Stopping off with the kids for a treat on your way home from the beach? Be a great role model and avoid the fat bombs. Just a half cup of a popular full-fat premium ice cream has 260 calories and 20 grams of fat, 8 of them saturated. That's more artery-damaging saturated fat than a large fast food burger!
Instead, pull into a frozen yogurt parlor (a half-cup serving is often just 110 calories and 0 grams of fat). Choose a parlor that sports a big bar of various fruit toppings — berries, mangoes, and more. All those reds, purples, greens, and oranges truly look like candy! We're making no promises, but the kiddies might actually choose a fruit topping over the sprinkles.
11 Peaches For Dinner?
Yes! Try this masterpiece:
12 Blueberry Balsamic Bliss
Here's another winner from the chefs at the Pritikin Longevity Center. Blueberry Balsamic Sauce is a superb accompaniment to chicken breast, seafood like salmon, or naturally lean game meat like venison or grass-fed, free-range bison, and it's so simple to make. If you can boil water, you can do this!
In a small saucepan on the stove, simply bring to a boil one-half cup of balsamic vinegar and 2 cups of fresh blueberries. Reduce heat and stir regularly until mixture is reduced by half, about 10 minutes. Remove from heat.  Keep warm.  Ladle your Blueberry Balsamic Sauce over your entrees (you should have enough sauce for 4 servings). Garnish each entree with a few fresh blueberries.
---