How Healthy is Your Diet?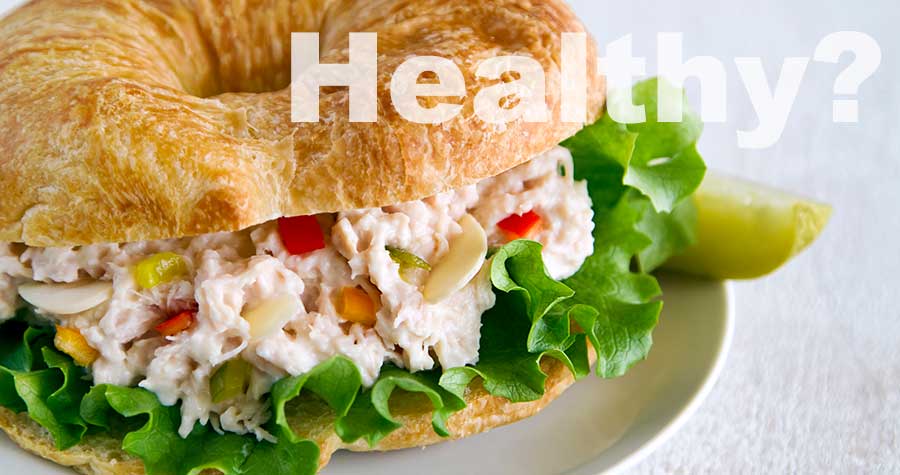 Most Americans are eating a healthier diet, consuming about 3% fewer highly processed foods and added sugars, according to research published in the Journal of the American Medical Association that compared the eating habits of 44,000 adults from 1999 to 2016. Well done! High-fives all around. But, hold on! Stop and consider, how healthy is your diet? The American diet, despite its minor improvements, got a failing grade. You can eat healthy – if you know what's in the American diet that the biggest enemy to your health.
Does an average American have a healthy diet?
No. The data showed American adults eat a diet that is high in saturated fat, low in fruits and whole grains.
9% of an average American adult's daily calories come from whole grains and fruits.
42% of their daily calories in the form of refined grains (white bread, white pasta), starchy vegetables (potatoes) and added sugars (condiments, soda pop).
over 10% of their daily calories come from saturated fat.
Studies have linked this type of eating with greater risk of disease. It appears to be a grim answer to the question, how healthy is our diet. Nutrition and medical experts at Pritikin identified, four decades ago, that the typical American diet is our biggest enemy. We need to make a change in how we eat!
The typical American diet is our biggest enemy
If you're wondering whether you have a healthy diet, consider this: how often do you eat convenience foods? "We spend so much time on convenience," explains Dr. Danine Fruge, Medical Director at the Pritikin Center. "We need to be more aware of quality foods." Convenience foods are ladded with added sugar, salt and saturated fat. Convenience foods include things you would eat at a fast-food restaurant and processed foods, such as packaged baked goods and snacks, fizzy drinks, sugary cereals, dehydrated vegetable soups, ready meals containing additives and reconstituted meat and fish products (hot dogs and fish sticks). A great tip to help you transform your American diet into a healthier one comes from Pritikin's Director or Nutrition, Kimberly Gomer, "People who are trying to be healthy, do best when they try to limit eating out". Instead of choose convenience or processed foods, focus on eating whole foods. Whole foods provide the body with nutrients it needs to feel satisfied, without ingesting unhealthy culprits that promote disease.
Processed foods have been linked in studies to higher risks of:
Obesity
High blood pressure
High cholesterol
Some cancers
How to be healthier
Research shows you can be healthier by eating more whole foods. In a study of more than 100,000 adults, those who ate minimally processed or whole foods had lower risks of all reported diseases. Switching out highly processed, convenience foods in your diet for whole foods (vegetables, beans, fruit, whole grains) can have a significant impact on your health. More than 100 scientific studies have concluded the whole food focused eating in the Pritikin lifestyle promotes health. The board-certified physicians, registered dieticians and other professional health experts at the Pritikin Center have been helping adults for over four decades convert their diet from being their biggest enemy, to their greatest ally.
Easy ways to eat healthy
Many people believe eating healthy is expensive. That is not necessarily true. There are many nutritious items that are inexpensive and easy to prepare. Canned tuna or fish is processed to preserve its freshness and is ready to use right out of the can. Within minutes you could create a curry tuna green wrap (skip the olive oil if weight loss is your goal as it's a healthy choice but calorie dense). Or, crank your culinary adventure up a notch and create these quick crab cakes. Canned beans and lentils are inexpensive sources of plant-based protein. These can be easily added to soups, salads or curries. Are canned beans healthy? Yes, they are. Frozen vegetables are healthy too! Frozen vegetables are packaged at their peak ripeness, offering you delicious access to vegetables any time of the year. Since they won't spoil, both frozen vegetables and fruits are a great economical choice. Try using these food items at home. Embracing home cooking is one of the best ways to help you eat healthier.
Learn to cook
Still not sure where to start in the kitchen? Let us help! Under the Pritikin chefs' entertaining, no-nonsense tutelage, "If you can chop, you can cook!", come learn the secrets that add gourmet flavor and richness to even the most basic healthy dishes. It's a lot easier than you may think!
References: