Our biggest risk factor for disease, disability, and death is our diet. What we eat in America is more dangerous to our health than anything else. (See this graph.)
Our second, third, and four biggest enemies are tobacco smoking, high body mass index (excess weight), and high blood pressure.
We are living a little longer in 2010 compared to 1990, but we are "not necessarily in good health," wrote lead author Christopher Murray, MD, of the University of Washington, who worked with a team of more than 120 scientists from leading research universities nationwide. The number of healthy years that an individual in America loses to disability increased from 9.4 years to 10.1 years. "Morbidity and chronic disability now account for nearly half of the health burden in the United States."
Diseases and injuries with the largest number of years of life lost due to early death are ischemic heart disease (clogged arteries), lung cancer, stroke, chronic obstructive pulmonary disease (COPD), and road injuries.
In many counties in the United States, life expectancy showed no improvement over the past two decades, particularly for women. In parts of the rural South and Appalachia, life expectancies are lower than Bangladesh for males and Algeria for females.
America is not keeping pace with other wealthy nations. "The United States spends the most per capita on health care across all countries, lacks universal health coverage, and lags behind other high-income countries for life expectancy and many other health outcome measures," summarized the report, published in the Journal of the American Medical Association (JAMA) and Population Health Metrics.
Among 34 countries worldwide that were studied, the United States ranks 27th in life expectancy.
#1 Risk Factor For Disease | The Typical American Diet
Let's get back to America's #1 health enemy – our typical American diet. In an editorial in JAMA2 accompanying the U.S. health report, Harvey V. Fineberg, MD, PhD, of the Institute of Medicine observed that "the potential for dietary changes to improve health in the United States is impressive."
But, frustratingly so, media coverage of the landmark report was largely unimpressive. Here before us was this huge new study showing that the composition of our diet is the biggest determinant of U.S. health, yet when it was published, the media delivered few details regarding which dietary components are most hurtful, or helpful.
So here, in this article, is more information on the dietary findings of "The State of U.S. Health, 1990-2010: Burden of Diseases, Injuries, and Risk Factors."
The researchers analyzed 14 key components of the American diet and their relation to disease, disability, and death. They found that the most damaging dietary risks in the U.S. are diets that are:
Low in fruits
Low in nuts and seeds
High in sodium
High in processed meats
Low in vegetables
High in trans fats (Trans fats occur naturally in beef and full-fat dairy foods. They also come from the industrial processing of vegetable oils into solid fats. These manufactured trans fats are often in products like fried and snack foods, margarines, pie crusts, and store-bought bakery goods. If the Ingredient List says "partially hydrogenated," the product has trans fats.)
Other damaging dietary factors, ranked in order of importance, are diets that are:
Low in omega-3 fatty acids (Good sources of omega-3 fatty acids are fish.)
Low in whole grains
Low in fiber
High in sugar-sweetened beverages
Low in polyunsaturated fatty acids (found in liquid vegetable oils such as soybean oil, corn oil, and safflower oil) *
* Because of the very high calorie density of oils, the Pritikin Program recommends little or no consumption, particularly for people trying to lose excess weight.
Old News, But Vital
Overall, there's nothing new in the above list of unhealthy food patterns that make up our typical American diet.
And there's nothing new about the direction they point us in. For optimal health and longevity, we want a plant-based diet high in fruits, vegetables, and fiber-rich whole grains. We want to include some fish in our diet. We want to steer clear of excess sodium, processed meats, trans fats, red meat, and high-calorie drinks. If our weight's okay, recommends the Pritikin Eating Plan, we can enjoy calorie-dense nuts and seeds, too.
These healthy food guidelines are the backbone of the U.S. Dietary Guidelines from the USDA and Department of Health and Human Services, and they've been the backbone of the Pritikin Program – and its scientifically proven results – for more than 50 years.
But because they're viewed by many in the media as old news – news with nothing sensational or headline grabbing – they often get little press, and that's a shame.
It's important they get big press, and regularly. It's important they rise above the din of gimmicky "super food" headlines (from pomegranate seeds to coconut oil) because healthy food patterns, as this massive new U.S. health report affirms, can be so incredibly life-saving.
Just imagine if, as a nation, all hands were on deck to whip our diet, our #1 risk factor for disease, into shape. This leading contributor to health loss in America could "with leadership at all levels of government and across the public and private sectors," wrote Dr. Fineberg, become the leading contributor to health gains.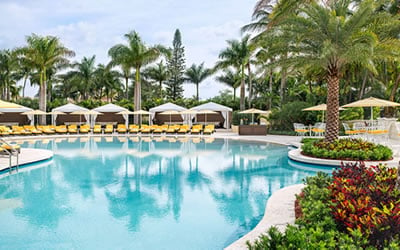 Health Resort
Take life to the next level, and be all that you can be. That's what a vacation at Pritikin is all about. Live better. Look better. Best of all, feel better.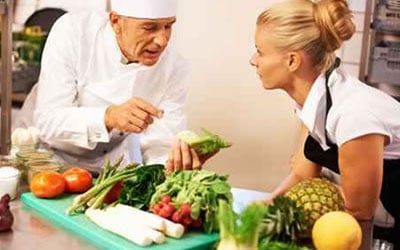 All-Inclusive Program
Since 1975, 100,000+ people have come to Pritikin. We are the longest-running, most scientifically documented health resort in America.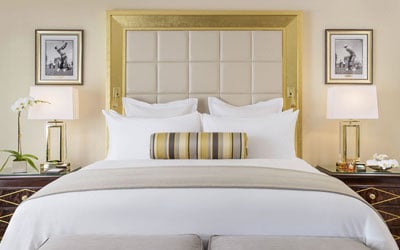 Rooms and Suites
Our newly renovated guest rooms at the health resort are spacious, serene, and amenity-rich. Each has a gorgeous garden view.