Is Pasta Healthy, or Not?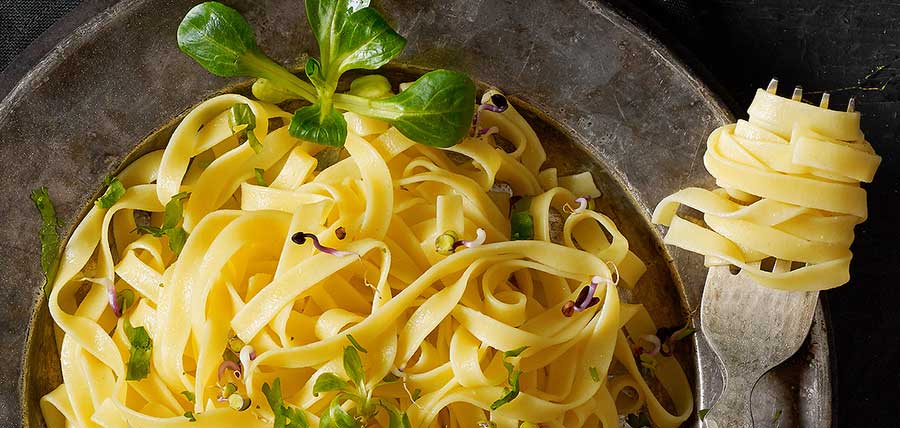 Can Pasta be Part of a Healthy Diet?
Refined pasta isn't good for anyone, according to expert Kimberly Gomer, Director of Nutrition at the Pritikin Longevity Center and Spa. "We all need to recognize that pasta is a processed product – it is not a whole food," notes Gomer. The healthiest foods are whole foods: foods in their natural state not refined, processed, added to or treated. "Whole, unprocessed grains and starches are better for diabetics and [those trying to achieve] weight loss," continues Gomer. Eating lots of whole foods is the key to enjoying better blood sugar levels, healthier hearts and lower body weight.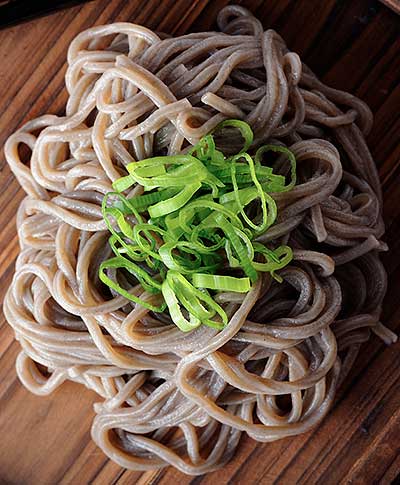 Stringing all the pieces together, Pritikin nutrition expert Gomer explains that in some cases pasta is healthy, such as "…when loaded with vegetables". The healthiest choice is to enjoy eating noodles on a fork that's four tongs deep into a vegetable. But, when the pot is boiling, which noodle should take the plunge? Beyond the mounds of white pasta, exist healthier noodles in every direction.
Which Noodle is the Healthiest?
Let's broaden your noodle knowledge. Perhaps you've already tried dipping your fork in the wilder world of such touted healthy pasta noodles? Many have tried whole wheat noodles – such as in this delicious and easy Asparagus and Salmon Pasta Recipe. Whole wheat pasta is a fibrous adventure that may be suitable for those choosing a diet with a goal to improve heart health. But, only eat it occasionally. Looking at the healthiest hearts on earth, only 2% of their diet comes from processed foods.
Seeking out more exotic (and nutritious) noodles, discover the Asian inspired soba noodle – made with buckwheat flour. When these nutty tasting noodles are on the menu, they are commonly served piled high with vegetables. Or, make the healthier noodle swap of choosing bean threads (made with mung bean starch) as an alternative to rice flour-based vermicelli noodles. These are great choices when trying to navigate how to dine out and lose weight.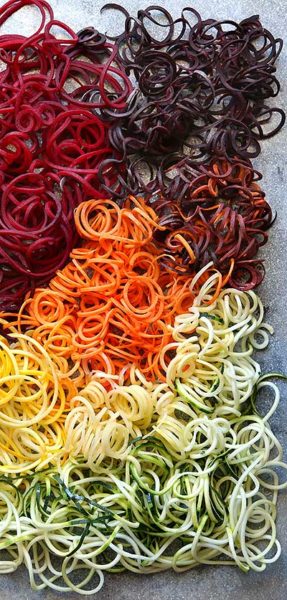 Closer to home you can find some impressive pasta imposters; quinoa and lentil pastas are similar to wheat noodles but, with a slightly higher protein content. If you venture into these pasta pretenders be wary of any added salt they may contain.
Straining through all of the trendy noodles that tout higher fiber or protein, it's important to note that researchers are not convinced that eating these types of noodles (even with more fibre or protein) significantly effects how full you feel, or your body weight. Yet, hiding where you wouldn't expect it are truly healthy twirl-worthy noodles.
The Healthiest Noodle
Nicknamed zoodles, spiralized zucchini is not only one of the fastest meals you can cook, it may be the healthiest noodle on the planet. Tossed in a pan with a splash of olive oil for mere minutes, this vegetable transforms into a delicious noodle. If a spiralizer isn't one of your kitchen gadgets, most prepared produce sections sell this pre-cut vegetable. Oh, and how it pairs perfectly with a pesto sauce for the refined palates out there. Warning: Zoodles are so surprisingly delicious you may find it wise to have a napkin handy as it is hard to slurp neatly while grinning.
Appropriately named spaghetti squash is an excellent replacement to refined spaghetti. Simply cut the squash in half, remove the seeds and cook until soft. Using a fork to make long lines in the flesh of the soft squash, even the big kids in your house will giggle at the wiggly noodles that form. Still not convinced? Toss these squash noodles in tomato sauce with a sprinkle of parmesan cheese and you can fool even the pickiest forks.
Time to eat! Sometimes it's good to get a little saucy. Go ahead and slurp up those noodles.

Reference Links to Abstracts Available to the Public: