How To Dine Out and Lose Weight
"The big revelation for our Pritikin guests from our restaurant night out, and from their many dining experiences at Pritikin, is that they don't feel deprived. They love what they're eating. They often tell me, 'I had no idea healthy food could taste this good,'" says Pritikin's Director of Nutrition Kimberly Gomer, MS, RD.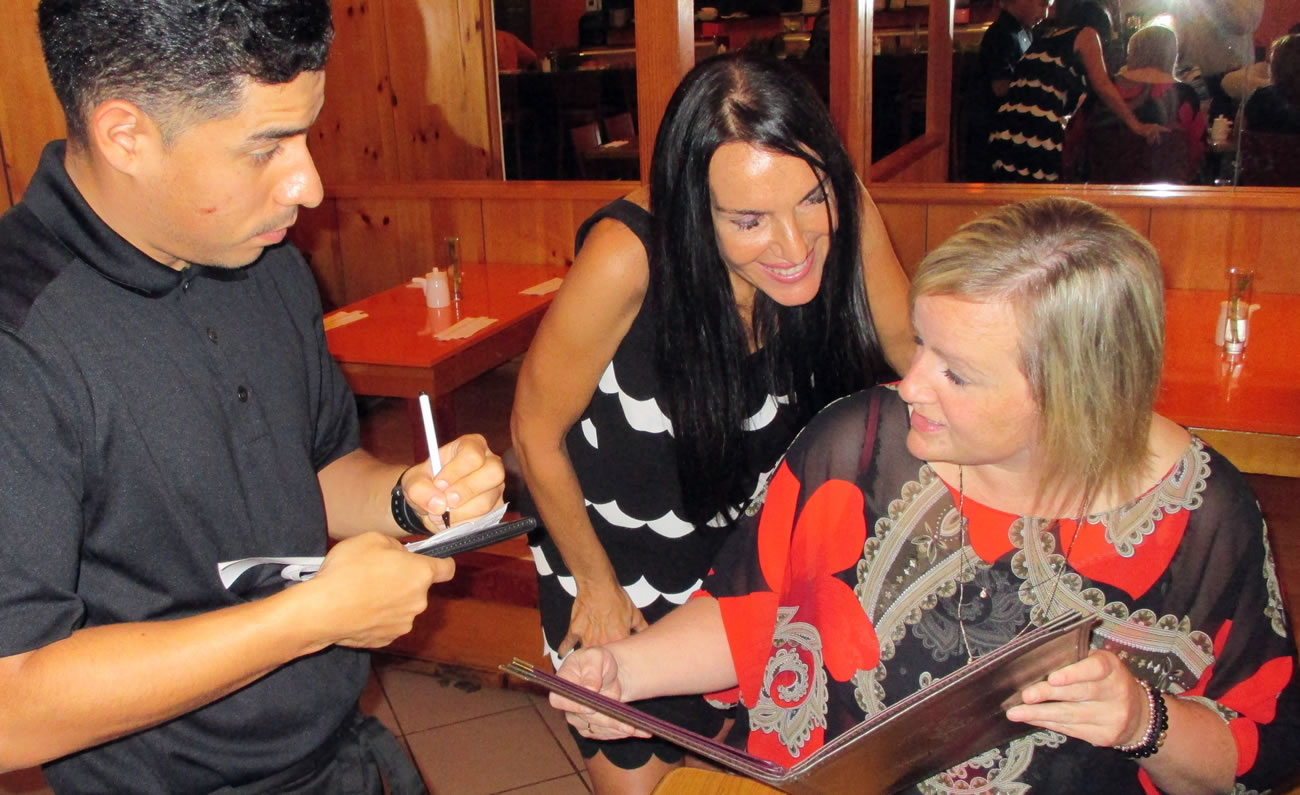 Currently, restaurant night with Pritikin guests is at a Japanese steakhouse named Miyako, which is just minutes from the Pritikin Longevity Center in Miami.
Nutritionist Kimberly Gomer and her fellow diners, often ranging in age from 17 to 97, scan the menu and then get down to business.
They ask their server, for example, to swap out some items for others, like brown rice for white rice.
And they minimize a major waistline killer by requesting that no oil be added to their food. (Yes, you can actually get many dishes at restaurants nationwide without the gobs of oil that chefs often use. That's important because oil is the most calorie-dense food there is. The more oil we eat, the more we'll likely weigh.)
The Pritikin diners also request that the chef stir up a special sauce in lieu of salt-drenched, blood-pressure-raising soy sauce (more on this special sauce later).


Learning how to dine out and lose weight and live well: Around the Pritikin Miyako table, from front left to front right are Catherine Fruge, Michael VanPamel, Marlene Thompson, Monte Bail, Frith Bail, Nicole Miller, Marina Kolkevich, Veronica Ramirez, Kimberly Gomer, Alina Kolkevich, and Michael Fruge.



How To Dine Out and Lose Weight – And Actually Like What You're Eating
Perennial favorites at the Japanese restaurant include sushi/sashimi. "That's in part because the fish in Florida is amazing. It's so fresh, and the restaurant does a fabulous job of preparing it," smiles Kimberly.
"But there are plenty of other deliciously healthy choices for diners who are not fond of raw fish."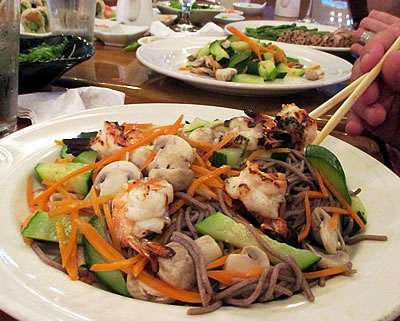 Zaru Soba
Like Zaru Soba, which are whole-grain (usually buckwheat) soba noodles tossed with a bevy of Asian-style vegetables like broccoli, carrots, and cabbage, and sometimes served in a bamboo basket.
Seared Tuna, Grilled Salmon
Other healthy, weight-reducing, and fantastically flavored favorites are seared tuna and grilled salmon, both with a hefty serving of steamed spinach or asparagus as well as Asian-mix veggies on the side.
Super-Sizing Veggies
"One of the reasons I love this restaurant is that they do huge portions of steamed veggies. They're practically entrees on all their own, and they go so beautifully with fish," says Kimberly.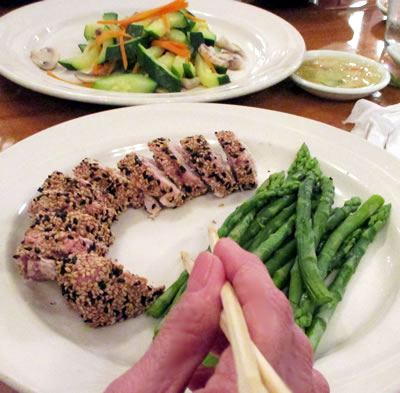 "But at almost every restaurant, you can get a large serving of vegetables. You just have to ask for it, for example: 'Would you please triple the amount of veggies you usually serve?' I always ask, and I always get a wonderfully large and filling serving."
#1 Food Favorite
But interestingly, it's not an entrée that gets the top prize among the Pritikin diners at Miyako. It's a little appetizer called Naruto. "It looks like a sushi roll," describes Kimberly, "but there's no rice, no seaweed. It's just cucumber and veggies. In nearly every Japanese restaurant, it's available. If you don't see it on the menu, ask for it custom-made."
"Pritikin Potion"
The pièce de résistance is the sauce on this Naruto cucumber roll – a "Pritikin Potion" that is made up of three simple ingredients – rice vinegar, wasabi, and a little fresh ginger. For a chef in virtually any Asian-style eatery, all three ingredients are readily available. It's so easy to stir up in seconds.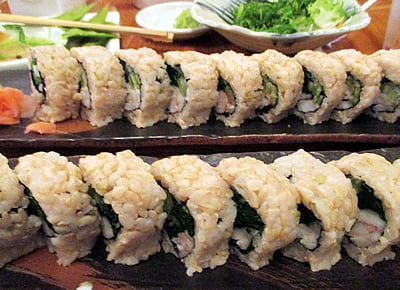 And so good. "Our guests absolutely love it!" laughs Kimberly. "Every single person says, 'Oh my gosh, I can't believe how delicious this is!'"
No Soy Sauce Needed
The Pritikin diners like it so much that nobody needs soy sauce, which is a big plus since many are trying to keep a lid on their blood pressure.
And they're certainly not alone. Right now in America, one out of three adults has hypertension. Another one out of three has pre-hypertension.
Dining Out and Living Well
Pritikin restaurant eating, in effect, is not just about how to dine out and lose weight. It's about how to dine out and live well, how to enjoy your food but at the same time give yourself the best protection against chronic conditions like heart disease, type 2 diabetes, and hypertension.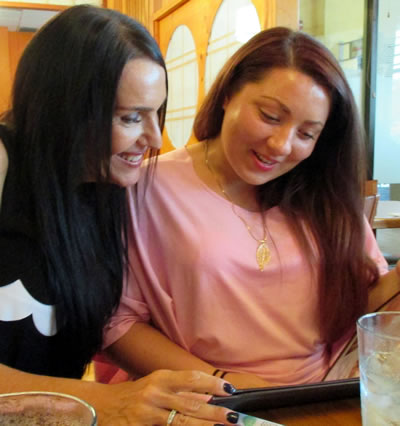 "I had no idea healthy food could taste this good."
"Ultimately," sums up Kimberly, "the big revelation for our guests from our night out, and from their many dining experiences at Pritikin, is that they don't feel deprived. They love what they're eating. They often tell me, 'I had no idea healthy food could taste this good.'
"Our restaurant night drives that point home. They're excited to learn that they can dine out and have choices, and have fun, and feel that they've eaten well but not overeaten.
"They've learned, 'I can do this!'"
Wellness Resort
Weight Loss Retreat