Everything begins in the mind. When we change our minds, we truly can change our lives.
Director of Behavioral Health and Wellness and psychotherapist Coral Arvon, PhD, conducts small-group workshops as well as one-on-one counseling that can help make your lifestyle commitments stick and enhance overall wellbeing.
Many guests appreciate the counseling entitled "What's eating you? Take charge of your feelings and your food."
Also very popular are workshops on stress hardiness, managing your anger, relieving chronic anxiety, improving your relationships with others, and developing an overall healthy mental outlook, which is a key component in developing a healthy body.
Research has documented the most effective behavioral methods to achieve lasting results. Our lifestyle-change experts have incorporated these methods into our program. You will:
Discover keys to long-term weight loss and lifestyle change
Identify relapse triggers
Learn strategies to cope with high-risk situations
Learn to break the pattern of self-defeating thoughts
Improve your belief in your ability to change
Learn to manage stress
Don't let personal obstacles hold you back from success. Whether it's current problems or old deep-seated emotional issues, our psychologist as well as our physicians, dietitians, and exercise coaches, also experts in lifestyle change, can help you work through them, clearing your path to wellness and weight loss.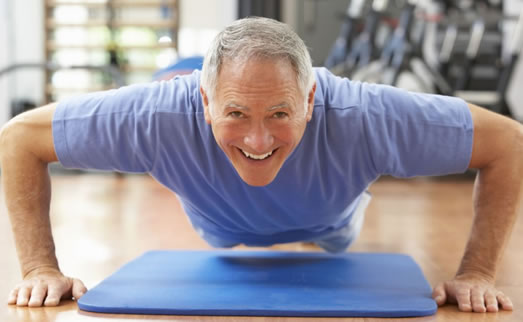 Learn To Love Exercise
While at the Pritikin Health Resort, you'll begin to weave healthy habits like exercise into the fabric of your daily life. You'll return home with new behaviors and a plan to succeed. Pritikin Adult Fitness Camp
Enhance Your Stay With Additional Behavior Change Services
During your core Pritikin stay, you'll gain a wealth of tools to help you change unwanted behaviors that may be preventing you from reaching your health and weight-loss goals. However, some guests wish to enhance their stay with additional one-on-one coaching that addresses specific, personal concerns. We therefore offer additional personal services to help you meet your goals.
Behavioral Services
Call

(888) 254-1462

, extension 2751 to book your appointment
 Lifestyle Counseling  
Book a private one-on-one session with our psychotherapist to create your own customized lifestyle-change plan: plus, get detailed guidelines on how to implement it.
45 minute session $205
 Couples Counseling  
An effective therapy for helping couples enhance their lives together. At Pritikin, the counseling not only helps instill safety, trust, and passion in your relationship, it also increases connective ways to enhance your Pritikin lifestyle together.
90 minute session $399
 Cognitive Behavioral Therapy  
Get control of- and change- those distressing, irrational thoughts that have kept you from making healthy choices in all areas of your life.
45 minute session $205
 Worry No More  
Learn how to control your worries and set up a plan that works not only here at Pritikin, but also at home.
45 minute session $205
 EMDR- Eye Movement Desensitization Re-processing (E.M.D.R.)  
This treatment can help treat post-traumatic stress as well as other anxiety and mood related conditions interfering with your lifestyle progress.
90 minute session $399
 Smoking Cessation  
Quitting smoking is one of the most valuable steps you can take to improve your health. Work one-on-one with our Director of Behavioral Health and Wellness and develop your own customized program.
Pritikin is the perfect place to kick the habit; you're free of familiar triggers that make change difficult. Your new Pritikin Program will help ensure that you won't gain weight while quitting.
$725
 Anger Management  
Whether you feel you have no voice, you hold in anger or you explode, if you have no filters, or let it out abruptly, we can help. Research shows that people who don't have resilience and don't roll with the punches get sick 40% more often. Relationships suffer and mental and physical health deteriorate. We'll help you get a grip on your emotions so you can control them and they will no longer control you.
Two 45 minute sessions $410 | Four 45 minute sessions $725
 Group Session Therapy- Compulsive Overeating  
Call for details
The All-Inclusive Pritikin Program includes
Luxurious Accommodations
Comprehensive Medical Health Evaluation and Fitness Assessment/Monitoring by our board-certified physicians
Five Nutritious, Gourmet Meals and Snacks Daily
Customized Fitness Classes led by university-degreed exercise physiologists
Education Classes taught by internationally renowned physicians, nutritionists, and psychologists
Healthy Cooking Classes led by Pritikin's award-winning chefs
Use of all Resort facilities
Two factors set Pritikin apart from other health resorts:
Its scientifically documented results, published in more than 100 studies in top medical journals like the New England Journal of Medicine; and
Its education program, which teaches people how to sustain these results when they return home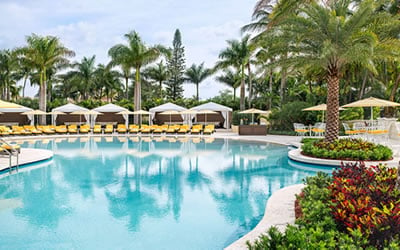 Health Resort
Take life to the next level, and be all that you can be. That's what a vacation at Pritikin is all about. Live better. Look better. Best of all, feel better.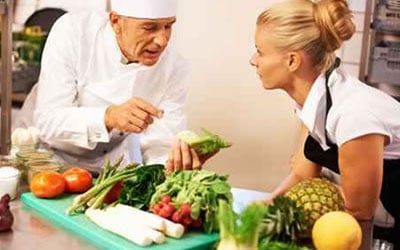 All-Inclusive Program
Since 1975, 100,000+ people have come to Pritikin. We are the longest-running, most scientifically documented health resort in America.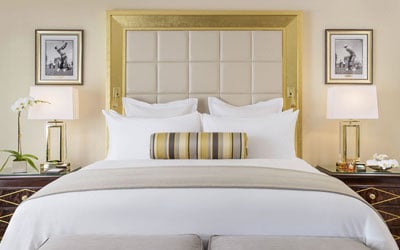 Rooms and Suites
Our newly renovated guest rooms at the health resort are spacious, serene, and amenity-rich. Each has a gorgeous garden view.