How long does it take to lower cholesterol?
It often depends on several variables, including how aggressive your treatment is, your genetic tendencies (for example, some people's cholesterol levels shoot down quickly while others' inch down), and how high your cholesterol levels are to begin with.
But one thing is for sure: The higher the LDL and non-HDL cholesterol concentration in your blood, the more plaque build-up you're likely to have in your arteries, and the more inflamed – and damaged – your artery walls become, leading to progressive vessel blockage and weakness.
That's why it's so critical to lower your LDL and non-HDL cholesterol as quickly and effectively as possible.
What's heartening to know is that many people do not need to rely on prescription drugs – and their possible side effects – to reduce their cholesterol. The right healthy lifestyle, in and of itself, can produce dramatic reductions in cholesterol, and in just two to three weeks.
One such lifestyle is the Pritikin Program of diet and exercise. Research on thousands of men and women who began the Pritikin Program have documented that LDL falls on average 23% within three weeks, and non-HDL falls 24%1 So effective is Pritikin in reducing cardiovascular risk factors like cholesterol that Medicare now covers education programs in Pritikin living for people with heart disease who meet eligibility criteria.
What is the Pritikin diet?
The Pritikin diet significantly reduces saturated fatty acids (found in foods like red meat, cheese, butter, whole milk, and tropical oils like coconut oil) trans fatty acids (partially hydrogenated oils), and dietary cholesterol. It also increases dietary fiber in the form of natural, nutrient-rich foods like fruits, vegetables, whole grains, and beans. "This is the healthiest way to lower cholesterol," points out cardiologist Ronald Scheib, MD, physician and educator at the Pritikin Longevity Center in Miami, where the Pritikin Program has been taught since 1975.
How low should your LDL and non-HDL be?
Numerous studies have found that an LDL level above 100, even in otherwise healthy patients, will lead to the growth of damaging plaques. Research suggests that LDL levels significantly lower than 100 are optimal. For example, one major study involving more than 8,800 European patients found that LDL cholesterol levels of 81 were even better than levels of 104 in preventing death, heart attacks, and other cardiovascular-related problems in people with heart disease. 2
And recently, a six-year study involving 18,000 people with heart disease affirmed that for reducing LDL levels, the lower, the better. The study was reported at the annual meeting of the American Heart Association.3 Half the subjects lowered their LDL, on average, to 69; the other half reduced LDL to 54. Both groups were rewarded with few heart events over the six-year period, but the group with the lower LDL, 54, ended up the winner. It had 6.4% fewer events – heart attacks, heart disease deaths, strokes, bypass surgeries, stent procedures, and hospitalizations for severe chest pains – than the group with the higher LDL.
For non-HDL, an optimal goal for people with clear evidence of heart disease is less than 80. A good goal for healthy individuals wanting to prevent heart disease is less than 100.
Does lowering your cholesterol protect you from ever having a heart attack?
Not necessarily. Since their arrival in the 1990s in Americans' medicine cabinets nationwide, statin drugs have indeed proven very effective for reducing high LDL levels, and they do slow the progression of cholesterol-filled plaques. "But sadly, the #1 cause of death in Americans taking statins to lower their elevated LDL levels is still heart attacks," states Kimberly Gomer, MS, RD, LDN, one of the many faculty who teach wellness education and nutrition workshops at the Pritikin Longevity Center.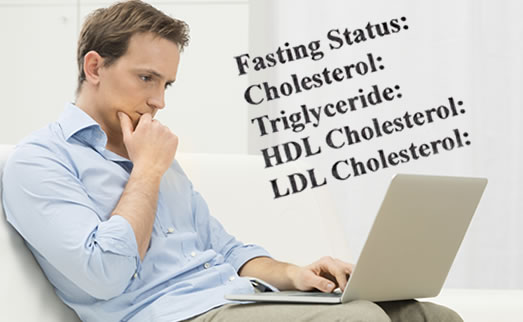 Understanding Your Cholesterol Results
The results of a cholesterol test can be as confusing as they are important. Learn the difference between LDL and HDL, and how to lower your cholesterol. What do my cholesterol results mean?
That's because lowering heart attack risk is not just a matter of lowering cholesterol. There are many other factors that damage artery walls and increase the risk of a heart attack or stroke, including:
High glucose levels (blood sugar)
High blood pressure (hypertension)
Carbon monoxide from cigarette smoke
Increased tendency towards blood clotting
High triglycerides (blood fats)
Remnants of triglycerides, called VLDL and chylomicrons, that flood the blood right after a fatty meal and promote the growth of cholesterol-filled plaques
Elevated high-sensitivity C-reactive protein levels, which are associated with inflammation that weakens and destabilizes plaques, leading to plaque rupture and a heart attack
Excess weight, especially abdominal weight (belly fat)
Stress associated with anger and hostility
A sedentary lifestyle
Statins do not eliminate the above artery killers, but healthy living plans like the Pritikin Program can. When you exercise daily and eat well – an abundance of whole foods like fruits, vegetables, and whole grains, and very little salt, fat, sugar, and refined ("white") carbohydrates – the following benefits happen, demonstrated in more than 100 peer-reviewed studies on the Pritikin Program:
Decreased LDL and non-HDL cholesterol levels, and
Decreased blood pressure
Decreased blood glucose (sugar) and insulin levels
Loss of excess body fat
Decreased levels of inflammatory factors
Decreased fasting and postprandial (after meal) triglyceride levels, generally associated with decreased VLDL and chylomicrons
A healthy diet and lifestyle can also enhance the benefits of statin drugs. Research, for instance, by scientists at UCLA found that combining the Pritikin Program with statin drugs was far more effective than statins alone for lowering LDL cholesterol. The scientists followed 93 men and women who had decided to come to the Pritikin Longevity Center after already being on statins for several months and lowering their cholesterol on average 20%. After three weeks at the Center, these people lowered their cholesterol an additional 19%.4
What role does genetics play in determining cholesterol levels?
In addition to environmental factors like diet and drugs, inherited genetic factors influence an individual's cholesterol level and how that level responds to various cholesterol-lowering strategies.
However, environmental influences are probably significantly more important. The Tarahumara Indians of northwestern Mexico, for example, traditionally have low cholesterol levels; you could say "it's in their genes." But a study by scientists at Oregon Health Sciences University found that the Tarahumaras' cholesterol levels rose sharply, and in just a few weeks, when they were directed by the researchers to switch from their traditional fiber-rich, plant-based diet to a Western-style diet full of cheese, butter, oils, egg yolks, white flour, soft drinks, and sugar.5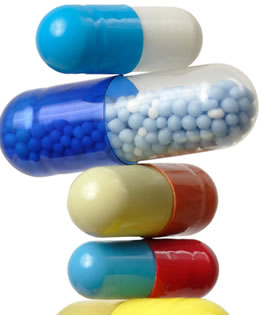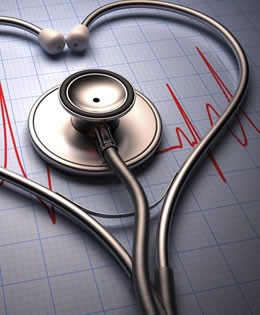 Fortunately, the converse is also true. Research found that within three weeks, among 4,587 people who came to the Pritikin Longevity Center, LDL cholesterol fell on average 23%. Non-HDL dropped 24%.6 Children respond well, too. In one study,7 the LDL cholesterol levels of American kids plummeted 25% after two weeks at Pritikin. In another study,8 also following children at Pritikin, LDL fell 27%, and again, in two weeks. All these studies suggest that lifestyle is more important than genetics in determining cholesterol levels in most individuals.
Data on older U.S. women are intriguing, too. Though they often experience a 30 to 40 point rise in their LDL cholesterol in their menopausal and postmenopausal years, research has found that the opposite happens at the Pritikin Longevity Center; women reduce their cholesterol levels within two to three weeks of starting the Pritikin Program.9
Summing up:
How long does it take to lower cholesterol? Often, just a matter of weeks.
If your doctor recommends statins or other cholesterol-lowering medications, but all means take them. "But don't stop there," recommends Pritikin cardiolologist Ronald Scheib, MD, FACC. "Give yourself the best chance of living heart-attack-free by adopting a healthy lifestyle like Pritikin. If you can, come to Pritikin for education in everything from fitness to cooking classes. In doing so, you're not only lowering your cholesterol, you're helping eliminate virtually all environmental factors that harm your heart."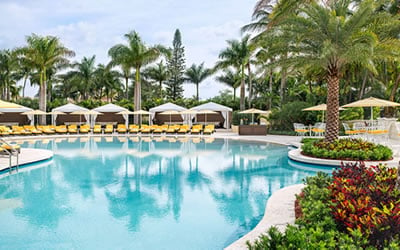 Health Resort
Take life to the next level, and be all that you can be. That's what a vacation at Pritikin is all about. Live better. Look better. Best of all, feel better.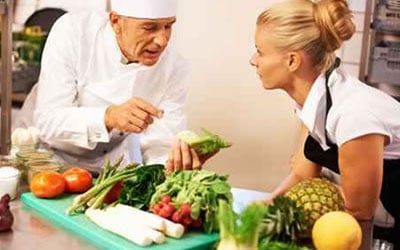 All-Inclusive Program
Since 1975, 100,000+ people have come to Pritikin. We are the longest-running, most scientifically documented health resort in America.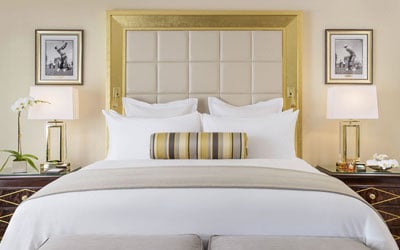 Rooms and Suites
Our newly renovated guest rooms at the health resort are spacious, serene, and amenity-rich. Each has a gorgeous garden view.
Sources
1 Archives of Internal Medicine, 1991; 151: 1,389.
2 JAMA, 2005; 294: 2437.
3 Heart.org
4 American Journal of Cardiology, 1997; 79: 1112.
5 New England Journal of Medicine, 1991; 325 (24): 1704.
6 Archives of Internal Medicine, 1991; 151: 1,389.
7 Atheroclerosis, 2007; 191: 98.
8 Metabolism Clinical and Experimental, 2006; 55: 871.
9 Metabolism, 2004; 53: 377.