How do I lower blood pressure naturally?
In a new video airing on Public Television stations nationwide, experts at the Pritikin Longevity Center discuss how to lower blood pressure naturally, and why it is so vital to do so.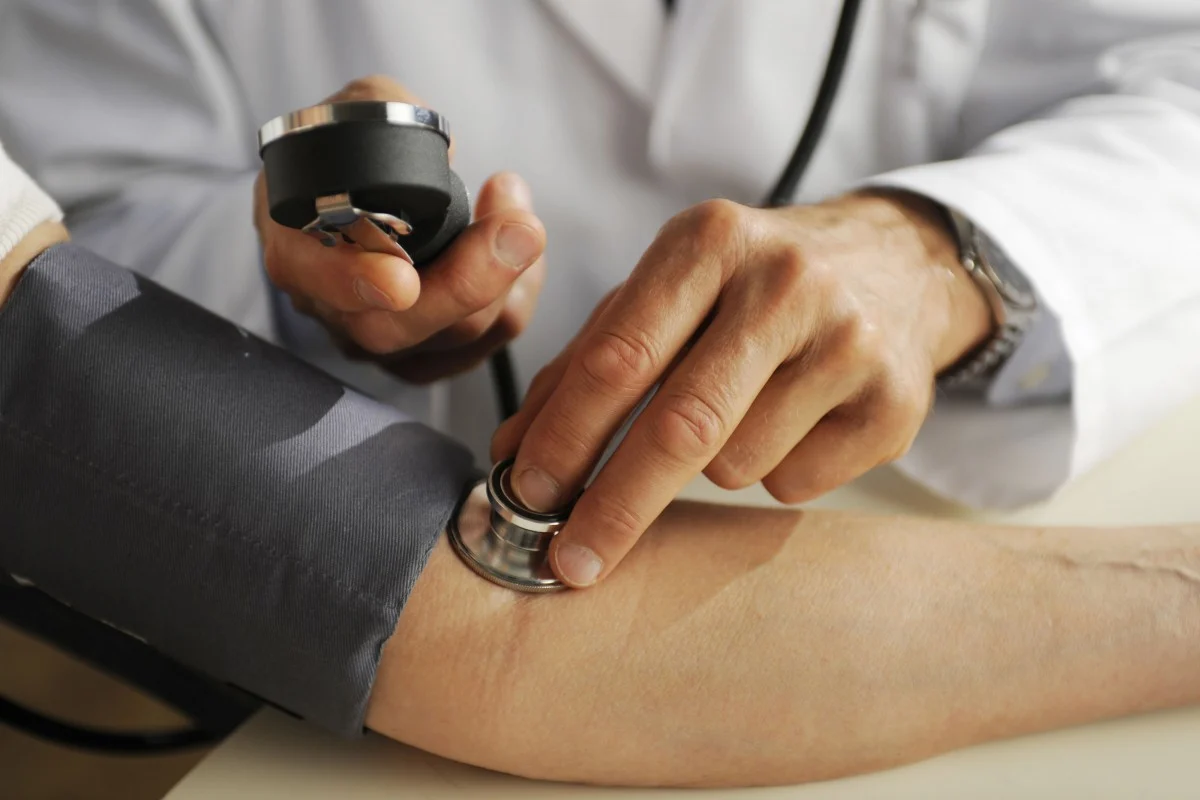 Read our physicians' Fact Sheet On Hypertension. Forward them to friends and family. Your actions could save lives.
Fact Sheet On Hyptertension
Medical Facts:
Source: Centers for Disease Control and Prevention
About 1 in 3 U.S. adults—an estimated 67 million – currently has hypertension, or high blood pressure. Half do not have it under control.
High blood pressure is the #1 risk factor for stroke.
Stroke is the #1 reason Americans end up in nursing homes.
If you have hypertension, you are four times more likely to develop heart disease.
High blood pressure is also a major risk factor for kidney disease and congestive heart failure.
Hypertension kills about 1,000 Americans every day.
An estimated 14 million Americans don't even know they have the disease because high blood pressure has no symptoms or warning signs. That's why it's called the "silent killer."
Reducing average population sodium intake from 3,300 mg to 2,300 mg per day may save 18 billion health care dollars and reduce cases of high blood pressure by 11 million annually.
Hypertension is mostly preventable.
Economic Facts:
High blood pressure accounts for about $131 billion in health care costs each year. These costs include medical services – such as doctors' visits and hospitalizations for strokes, heart attacks, and congestive heart failure – as well as medications and missed days of work.
Medicare and Medicaid account for the largest portion of the U.S. burgeoning budget deficit. Hypertension is directly related to soaring Medicare/Medicaid costs.
For example, the #1 reason elderly Americans enter nursing homes (costs of nursing home care are covered mostly by Medicare/Medicaid) is stroke. The #1 cause of strokes of hypertension.
Hypertension also greatly increases the risk of heart failure, heart attacks, and kidney failure. Heart failure is the #1 cause of Medicare-paid hospitalizations, accounting for about 45% of all Medicare expenditures.
Political Facts:
Recently, there has been progress by the federal government to stem the enormous human and economic burden of high blood pressure in America. In particular, a large new health education program called Million Hearts, developed by the Centers for Disease Control and supported by the Affordable Care Act, has been launched. The goal of Million Hearts is to prevent 1 million heart attacks and strokes by 2017.
The Million Hearts Program includes a nationwide effort called "Team Up. Pressure Down." Its goal is to improve Americans' blood pressure. It is a collaboration among pharmacists nationwide, the U.S. Department of Health and Human Services, and other partners, and includes educational videos, a blood pressure control journal, and other tools.
Preventing and Controlling Hypertension:
Drug Therapy
When initially diagnosed with hypertension, doctors usually give patients a drug, and often blood pressure will in fact drop. But for many, this drop is only temporary. The longer patients are on drug treatment, the more likely it is that they will require more and more drugs to keep blood pressure below 140/90.
About 15 million American develop resistant hypertension, which means that blood pressure remains at 140/90 or higher despite being on three or more anti-hypertensive drugs. The disease, in effect, resists the drugs.
Lifestyle Change
A growing body of research has documented the value of healthy lifestyle changes in preventing and controlling hypertension.
For example, scientists at UCLA followed more than 1,000 people with hypertension who attended the Pritikin Longevity Center, a physician-supervised lifestyle education program based on daily exercise and an eating plan high in whole foods like fruits, vegetables, and whole grains and low in sodium, sugar, and fatty calorie-dense foods.
The scientists found that more than half of the people who arrived at Pritikin taking hypertension drugs no longer needed them three weeks later, and many others had their dosages substantially reduced. (Journal of Applied Physiology, 2005: 98: 3)
---