Healthy Snacks – 7 Quick and Easy Combos
Typical snacks like chips and cheese can undermine your healthy eating plan in just a few bites. In fact, the biggest source of artery-clogging saturated fat in the American diet is cheese. Just one ounce of full-fat cheese can have as much saturated fat as a McDonald's Quarter-Pounder. Here are 7 healthy snacks that will help, not hurt, your heart and waistline.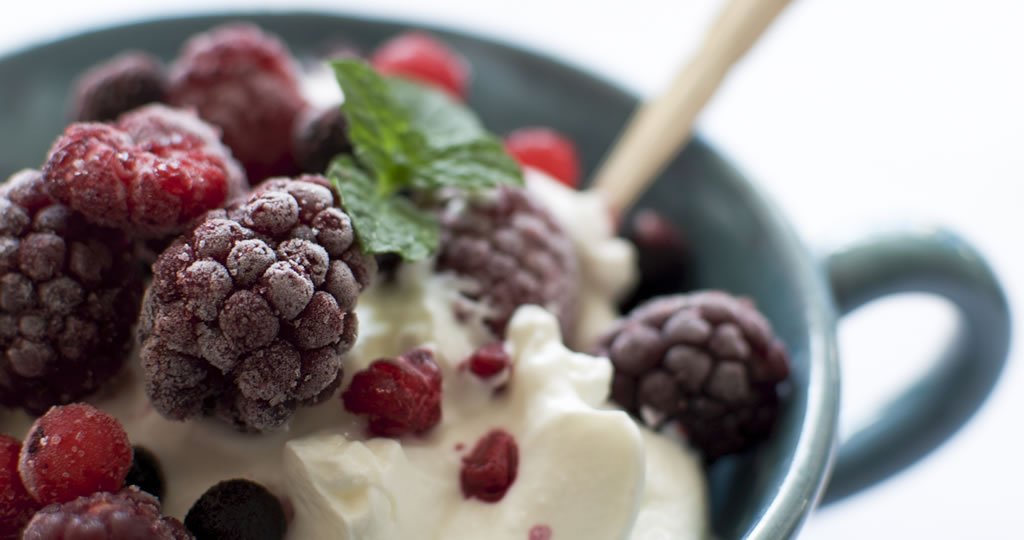 Snacking is actually good for your health. Several small meals throughout the day is a great way to curb hunger and provide energy and nutrients. Guests at the Pritikin Center enjoy a bountiful selection of snack items twice a day.
Healthy Snacks
So how do you get your snack time fix? Consider these 7 quick and easy combos for healthy snacks.
Baked Potato and Chili

Just pour vegetarian chili or your favorite soup over your baked potato for a quick, hearty meal or snack.

Corn and Salsa

Simply microwave frozen no-salt-added corn and mix in fresh salsa. Make it even more fiber-rich and heartier by adding canned low-sodium beans and diced red peppers.

Tuna and Kavli

Combine canned tuna and fresh pre-washed baby spinach. Spoon over a couple of Kavli® or Wasa® Crispbreads. The only effort involved is opening up a can of tuna.

Soup and Veggies

Thicken and flavor your soup by adding veggies. For example, add to a big bowl of lentil soup a box of microwaved frozen spinach. Easy!

Yogurt and Fruit

Stir into nonfat plain yogurt fresh sliced bananas and strawberries. Easier yet, open up a can of no-sugar-added fruit like Del Monte® and mix with your yogurt.

Beans and Just About Anything

Keep a ready supply of no-salt-added canned beans like pinto and cannellini beans. Pour over salads, tortillas, pastas, baked potatoes, rice, soups, you name it.

Pitas and Just About Anything

Stuff a whole-wheat pita (good low-sodium brands are Garden City® and Toufayan Bakeries® Pitettes – no salt added)) with just about anything already in the fridge or pantry, such as fresh cucumber and other veggies, hummus, fresh turkey breast (oven roasted, deli-style, no salt), salmon (canned, rinsed, unsalted), or fat-free cheese. Use the cheeses sparingly because they tend to be fairly high in sodium.
---