10 "Meaty" Red Meat Alternatives
One of the things people like about red meat is its filling, stick-to-the-ribs quality. Meat, however, is not the only food that gives us long-lasting satiety. Plenty of meat-free options score very high on satiety scales, including beans, potatoes, whole-grain pasta, hot cereals, and fiber-rich fruits like apples and oranges.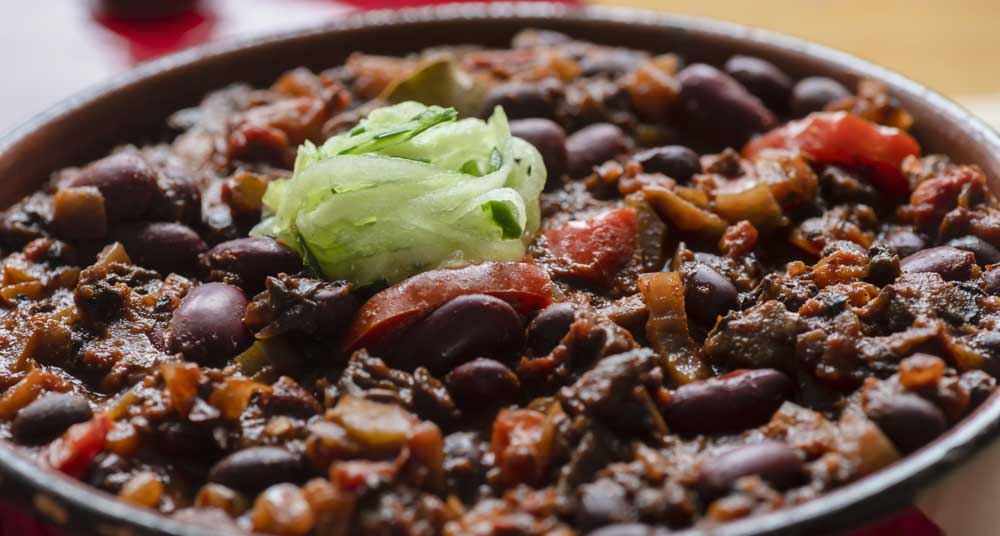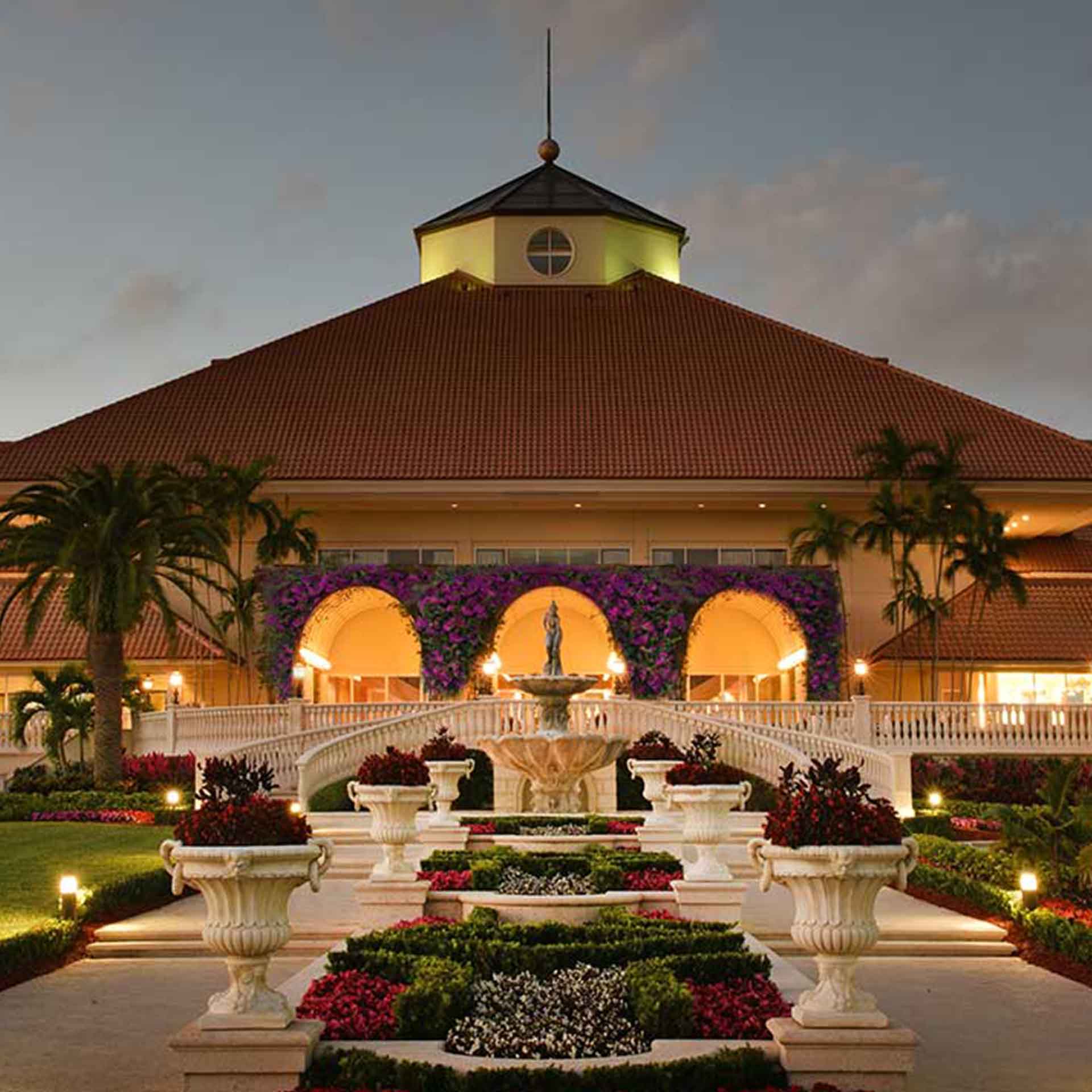 Learn More About Pritikin
Here are 10 tasty, stick-to-your-ribs red meat alternatives:
Bean-rich soups and chilis. Here's a superfast minestrone recipe. Simply add leftover veggies to a can of no-salt-added tomato sauce, a 15-ounce can of no-salt-added red beans, cooked whole-wheat pasta, and salt-free Italian seasoning. Heat and enjoy.
Instead of sausage links at a fast food restuarnt, drive into your nearest Starbucks and pick up fresh hot oatmeal – just 140 tasty calories of hearty, whole-grain goodness. You can even ask to have it made with nonfat milk or soymilk. If your waistline is in good shape, ask for the Nut Medley or Dried Fruit Toppings. Or, for your breakfast in sit-down restaurants, order an egg-white omelet stuffed with assorted grilled veggies. Very filling. Very delish.
A big Granny Smith apple chopped into bite-size pieces and blended in a bowl with a half cup of cottage cheese (nonfat, low-sodium).
Baked potato topped with a hearty, bean-rich soup like split pea or black bean (low-sodium varieties).
Steamed corn or whole wheat tortilla (no salt added) with pinto beans, veggies such as sliced green peppers and onions, and salsa (no salt added). Warm the tortilla between slightly moistened paper towels in the microwave for about 1 minute, then top with beans, veggies, and salsa, and fold.
Hummus with baby carrots and jicama sticks. Whip up your own delicious, low-sodium, and inexpensive hummus dip. In a food processor, blend till smooth one 15-ounce can of no-salt-added garbanzo beans, 2 tablespoons plain nonfat yogurt, 2 tablespoons fresh lemon juice, and 2 garlic cloves.
Veggie Burgers. Order low-sodium patties or try meatless meatballs. Make your own (store-bought varieties tend to be high in sodium). Simply mix together a pound of soy protein product like Textured Vegetable Protein (TVP) or Textured Soy Protein (TSP) (this is a dehydrated soy product, so you will need to re-hydrate it before use), a cup of whole-wheat bread crumbs, 2 teaspoons dried oregano, 2 tablespoons thinly sliced fresh basil leaves, one-half onion (minced), black pepper, and a half cup of Egg Beaters. Mold into 12 balls and bake for about 25 minutes at 350 degrees on a nonstick baking sheet. Serves 4. Serve with whole-wheat pasta and low-sodium marinara sauce. For convenience, try bottled low-sodium marinara sauces (good brand choices are Enrico's, Roselli's, and Walnut Acres). Or make your own simple, savory sauce by combining no-salt-added tomato sauce, chopped fresh tomatoes, and chopped garlic. Bring to a boil and simmer for about 15 minutes. Finish by adding freshly chopped basil leaves.
A big sweet potato. Use the microwaveable, individually shrink-wrapped varieties, or, when you have more time, wrap a sweet potato in aluminum foil and bake in the oven at 400 degrees F. for about 45 minutes, or until soft. To give it a tangy flavor, mash your sweet potato and mix with grated orange peel or cinnamon.
Corn and black bean salad. Combine 1 can of no-salt-added black beans, 2 cups of frozen corn kernels (thawed), one-half cup of chopped green onions, and 1 cup fresh low-sodium salsa. Refrigerate the extras for a future snack or side dish.
Quick stir fry with tofu and veggies. Stir fry 4 ounces of firm tofu, cubed, with 1 to 2 cups broccoli and cauliflower florets. Season with Tabasco or chili-garlic sauce.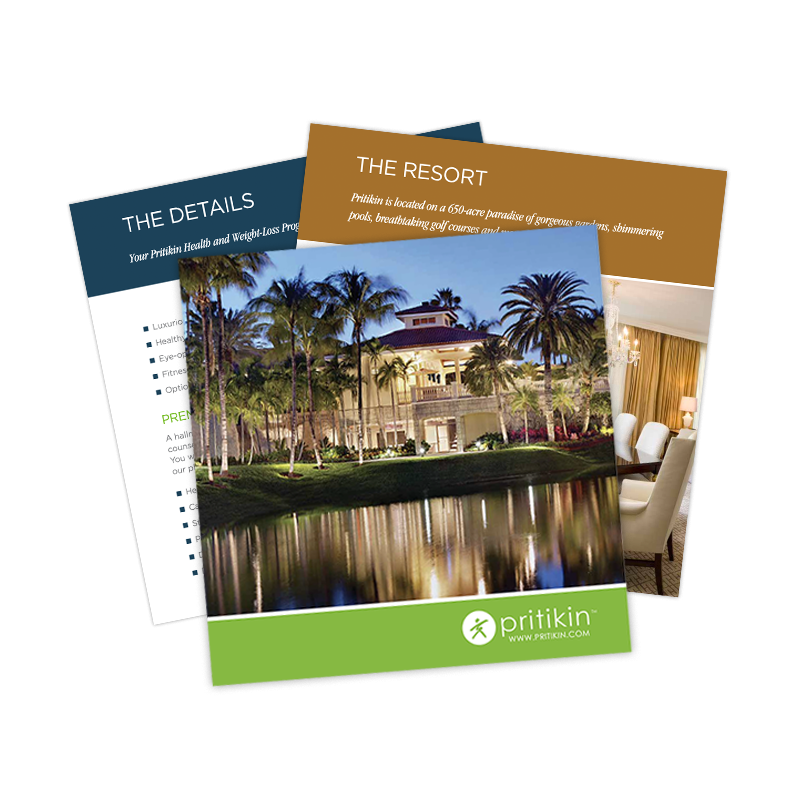 Get All the Details of a Stay at the Pritikin Center in Your Inbox
---