Salad Recipes – Thinking Outside the Salad Bowl
Cut-up baby red potatoes (Are roasted potatoes from last night's dinner sitting in the fridge? Toss them into today's salad.)
Grilled shrimp
Corn kernels
Sliced radishes (for a nice peppery pop)
Shelled edamame
Sliced fruit, like pears, apples, and mangoes
Summer-fresh berries, like blueberries and strawberries
Grilled salmon (Again, leftovers from last night's dinner make great toppings for your salad the following day. Try with our Pritikin Chefs' Balsamic Orange Vinaigrette.)
Roasted garlic, thinly sliced (a nice, savory richness for your salad)
Wild rice, quinoa, or other whole grains (Make up a big batch on Sunday and spoon into your salads throughout the week.)
Beans, like pinto, garbanzo, and cannellini beans
Gigande beans (giant white beans) tossed with sliced celery, green onions, and Italian parsley, and blended with Pritikin Caesar Dressing and baby greens
Wheat berries (lots of good crunch)
Fresh basil (especially nice with a deep balsamic vinegar)
Nonfat ricotta cheese (a little goes a long way)
Torn-up hard boiled egg whites (meaty and creamy)
Scallions
Napa cabbage
Grilled chicken breast
Little squares of seared tofu
New partnerships, like fresh tomatoes and glorious, summer peaches over crispy romaine
Roasted beets
Red bell peppers, thinly sliced
Fennel, thinly sliced (for sweet licorice notes)
The point here is: Don't give up on your salad recipes. Just get a little more creative. Eating big (really big) salads truly is the way to enjoy a lot of good food, feel nice and full, and keep your total calorie count for the day to a minimum.
Bottom Line: Super-sized salads will create a much smaller-sized you.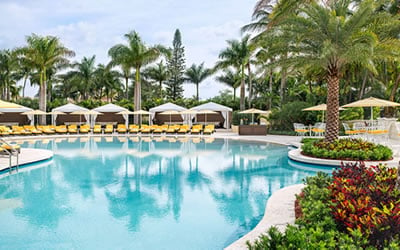 Health Resort
Take life to the next level, and be all that you can be. That's what a vacation at Pritikin is all about. Live better. Look better. Best of all, feel better.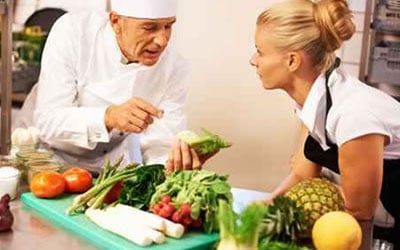 All-Inclusive Program
Since 1975, 100,000+ people have come to Pritikin. We are the longest-running, most scientifically documented health resort in America.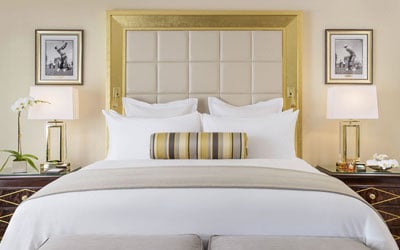 Rooms and Suites
Our newly renovated guest rooms at the health resort are spacious, serene, and amenity-rich. Each has a gorgeous garden view.