Treating Yourself to a Health Retreat can Provide These 6 Benefits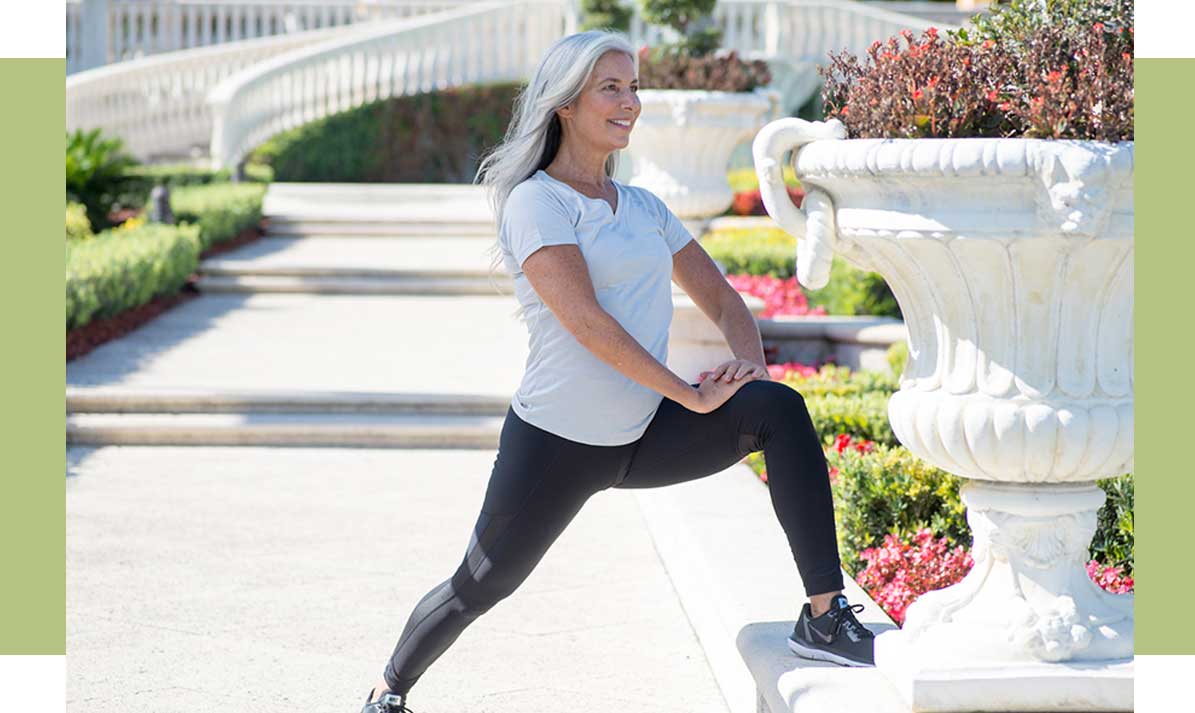 Stressful lifestyles are on the rise, yet our growing recognition that lifestyle is a major cause of chronic diseases has many of us longing for a getaway. There has never been a better time to treat yourself to a health retreat: escape, indulge, relax, improve your physical health and appearance, sleep better, and re-establish your self-esteem – there are more benefits than you may realize to going on a wellness vacation!
6 Benefits of Vacationing at a Health Retreat
Escape Stress

Indulge

Boost Your Self-Esteem

Relax

Improve How You Look and Feel

Sleep Better
Why a Health Retreat Benefits Your Health
Without the distraction of everyday life, at a health retreat, you'll unwind and start to notice things about yourself and your body, that you normally ignore in your hectic, cram-packed lifestyle. It feels good to move! "Mainstream scientific studies document so many great things about exercising beyond the traditional benefits. We see moods improve, increased energy, better sleep, and the best news is that your perspective on just about everything shifts so that how you approach life/work challenges often becomes less reactive and more productive. And the fact that you just plain feel better is motivation within itself!" advises Carol Espel, MS – Fitness and Program Director at the Pritikin Center. Health retreats offer a variety of enticing and fun ways to get physically active, from Zumba to yoga, evening group walks to personalized workouts. There are many benefits to treating yourself to a health retreat! In fact, Carol's comment is spot on – research shows tourists at wellness resorts get well.
Health Retreat Guests Lose Weight and Lower Blood Pressure
Yes, after a week-long health retreat guests experienced improvements in their physical and mental health, according to research published in the Journal of Alternative and Complementary Medicine. After staying for at least a week at a wellness retreat, including educational seminars, delicious food with a plant-based focus, and therapeutic activities, researchers found guests had significant reductions in abdominal girth, weight, blood pressure, and mental wellbeing. Even 6 weeks after their wellness retreat vacation, the guests reported feeling happier and healthier. More than 100,000 people worldwide have come to Pritikin, America's first all-inclusive health resort program.
Effects of Stress on Your Health
Altered mood
Difficulty making decisions
Sleep disruption
Ulcers, indigestion, other gut disfunction
Immune system suppression
Changes in body weight
Structural changes to the brain, including shrinking
Reduced cognitive and memory abilities
Increase in blood pressure
Faster heart beat
Dysfunction of blood vessel tissues
More platelet aggregation
Alterations in appetite
1.

Escape Stress

Get away from stress with a health retreat. It could be the best thing you ever do for yourself.

The toll of stress on your overall wellness may be far greater than you realize. The pressure to push onward, keep digging – it's exhausting, and can have negative effects on your relationships, mental health, and your body! A getaway from the every day can change your life for the better. You deserve to feel good and look great. Change your life for the better – escape stress to a luxurious health retreat with a research-backed, proven program, such as the Pritikin Center, to help you rediscover how good healthy feels.
2.

Indulge at a Health Retreat

Go on, and treat yourself the way you deserve, with admiration, delicious food, and supportive companionship. Nourish your body by indulging in delicious, healthy foods prepared by award-winning chefs. That's right – you can indulge in all the luxurious pleasures of having someone else serve up healthy, mouth-watering dishes, then put your feet up without a worry, perhaps simply relax and watch the palm tree fronds sway, because you don't have to do the dishes. Why not indulge in a soothing massage at the spa, or let your clubs swing on the greens of the prestigious golf courses on-site? Feel supported by renowned experts, and by other guests, who share aspirations to rediscover how good healthy feels. (And, don't be surprised if you find yourself giggling poolside with other guests, or in a specialty lecture with a Pritikin Expert, about hilarious stories of past dieting mishaps, or some shenanigans that occurred while someone once attempted a trendy exercise maneuver).
3.

Boost Your Self-Esteem

Traveling is good for your health! There's a positive exhilaration when you arrive at a new destination, a rewarding sense of self-reliance and self-confidence. Travel may even inspire you to work harder at your job, according to researchers, who found people are happier about their work after traveling, eager to earn more money for their next vacation. According to results from a survey conducted by Washington State University researchers, frequent travelers report being happier (7%) with their lives than those who don't travel. Noting there's a value to getting out of your regular routine, and experiencing new things.
4.

Relax

Stress has detrimental effects on your health. A vacation may be just what the doctor ordered. Research has shown that vacationing for at least seven consecutive days is an effective recovery strategy for those suffering from the negative effects of stress. You don't have to be "stressed-out" to treat yourself to a health retreat. Even low levels of stress can be harmful.

Not sure you have time for a week-long holiday? A study noted that a short vacation (four nights) at a hotel, outside of a person's normal environment, impacted guests' wellbeing and perceived stress. Pritikin offers many unique, shorter programs for guests who need a stay shorter than the typical one- and two-week program.
5.

Improve How You Look and Feel

Let's be honest, it is so easy to fall into bad habits. Whether yours is staying up late watching shows while snacking, or falling into the negative thoughts that make it hard to stay active, believe in yourself, or eat well, treating yourself to a health retreat is a fabulous way to revive healthy habits. Reset your lifestyle amongst supportive experts and feel encouraged by other guests also motivated to soak up the vacation effect, that leaves them feeling happier and healthier. And, it feels great! Spending time away from your routine of domestic responsibilities and work activities, allows you to unwind, fuel yourself well, and give your body some well-deserved love and attention.
6.

Sleep Better

Many people are unaware they have a sleep disorder. The way you sleep could be causing your health problems: it's possible your struggles to lose weight are caused by sleep apnea. Or, perhaps your partner's sleep patterns are a problem. Does your partner snore? If your partner's snoring is driving you nuts, it may be a benefit to both of you to book a getaway at a health retreat that offers in-room sleep tests (snoring is a common symptom of obstructive sleep apnea). Yes, you truly can have a sleep test in the comfort of your luxurious hotel room or suite! One of the unique, additional features offered during two-week stays at the Pritikin Center, is a sleep apnea screening. Let the experts at the Pritikin Center help you sleep better. The improvements are stunning, when you get a good sleep – with many guests reporting feeling revitalized, and youthful again.
How to Get Well and Stay Well
Doctors will recommend a healthy lifestyle, but they can't actually show you how to achieve that goal. At the Pritikin Center, qualified health experts, including board-certified physicians, help you discover how a healthy lifestyle could be adapted to work for your unique health goals and daily routine. At Pritikin, "you live it, learn it, and then you can adapt it at home," explains Kimberley Gomer, Registered Dietitian, and Director of Nutrition at the Pritikin Longevity Center and Spa in Miami, Florida. She is one of many dedicated Pritikin staff who is passionate about your health, offering specialty lectures during your stay, as well as outings to test your new skills at a supermarket or dining out. And, after you leave, Kimberly is still available to keep you on track! Kimberly, as well as some other staff, offer additional services, through the Pritikin On Track Program, to guests when they return home.
Are you Ready for a Health Retreat?
It's almost magical the transformation that happens on a vacation, the way stress literally seems to melt away and the inner spark you lost starts to shine bright again. Are you ready to feel better? It's time to book a stay at the gorgeous Pritikin Longevity Center and Spa, in Miami, Florida.
"The magical part of Pritikin, is it highjacks people from their everyday lives, and allows them to realize how healthy they can feel within days of making lifestyle changes," explains Kimberly Gomer.
The Pritikin Center offers a luxurious, peaceful retreat for guests. A place where you can relax, and rejuvenate while learning from renowned experts how to integrate healthy living into your daily life. Relish the delicious, chef-prepared, nutritious meals (created to accommodate all health needs), and participate in a variety of activities from swimming in outdoor pools, or dancing in a Zumba class, to yoga or personalized exercise sessions with the guidance of expert Exercise Physiologists. Plus, your entire stay is supported by board-certified physicians and other expert staff who have seen first-hand the magic that can happen when you come for a stay at the beautiful Pritikin Center, and immerse yourself in a healthy lifestyle.
Transform yourself! Treat yourself to a health retreat and get away from the every day.
References