So far this year, Battista Locatelli has charged up nine mountains and back.
On his last expedition, a rigorous trail in Zion National Park, Utah, "Battista was a big surprise to many of the hikers on the route. He was laughing, singing, and chatting every one up in Italian, German, and French, and leaving people one-quarter his age in the dust," marvels Battista's son-in-law and fellow hiker, Todd.
Even more surprising, this gregarious octogenarian has a history of heart disease. Ten years ago, he endured quadruple bypass surgery and a 30-day stay in the hospital due to complications.
But today, this owner of a popular Las Vegas restaurant named Battista's Hole In the Wall is going strong, and loving life. With typical enthusiasm, he told Pritikin Perspective, "I got up this morning, I felt like King Kong. I could climb the Empire State Building and grab that little airplane and fling it down, and say, 'Arrivederci!'" Battista's days often begin with lifting weights, walking six miles, and flying his own plane – all before 6:30 am breakfast.
Pritikin living
Battista credits his longevity and vitality to his faithful adherence to the eating and exercise guidelines of the Pritikin Program. Just about every year since 2003, he has returned to the Pritikin Longevity Center in Florida for a refresher.
What Battista may not recognize is that he should probably also give credit to his positive outlook on life.
Personality and living to 100
Recently, researchers at Albert Einstein College of Medicine and Ferkauf Graduate School of Psychology affirmed the health-enhancing benefits of an optimistic personality. Their study, published in the journal Aging, concluded that a positive outlook might contribute significantly to longevity. *
"Outgoing, optimistic…"
Analyzing the personalities of more than 500 people age 95 and older, the scientists found that "most were outgoing, optimistic and easygoing. They considered laughter an important part of life and had a large social network. They expressed emotions openly rather than bottling them up."
And the emotions and thoughts they expressed tended to be positive, not negative.
Nurture vs. nature
But a key question is, which comes first? Is it a healthy body, which fuels a healthier mind? Or a healthy mind, which steers us in the direction of healthier lifestyle choices and a healthier body?
Put another way, do the Battistas of our world live life with gusto because they are healthy? Or are they healthy in part because they openly love life?
Chances are, both are critical – the minds and bodies we nurture, as well as our DNA-derived selves.
While the Einstein-Ferkauf study finds that genetics may play a significant role in determining our psychological outlook on life, it does not conclude that our personalities are simply controlled by our DNA. Just as people harness the power of Pritikin living to dramatically lower their genetic susceptibilities to heart disease, so might we counter hereditary tendencies toward a gloom and doom outlook, replacing it with confidence and optimism.
A beautiful cycle can begin. When the mind is happy, the body is healthier. As the body grows stronger, so does the mind.
Healthy minds, healthy bodies
We all know from experience that negative thoughts and feelings also express themselves in our bodies – in sweaty hands, upset stomachs, and accelerated heart rates. Stress in the mind stresses the body. Doctors at Pritikin make it clear that a negative mindset, especially stress and anxiety, can:
Promote fat storage
Increase salt retention
Impair the body's resistance to cancer, infections, and illness
Cause infertility and sexual dysfunction
Exacerbate diabetes
Deposit cholesterol in blood vessels
Increase the chance of suffering a stroke or heart attack by 30 to 40%.
"Accentuate the positive…"
Pritikin counters this bad news with a series of five seminars that enable participants at Pritikin to "accentuate the positive and eliminate the negative." They learn to take control of their emotional lives, develop supportive social networks, become more emotionally expressive, and laugh. They learn to commit to themselves, to others, and to life. They develop the confidence to face adversity and the faith that change will bring opportunity.
In short, Pritikin participants learn to enhance the personality characteristics that typify Battista and the centenarians in the Einstein-Ferkauf study. And they learn that physical and emotional well-being are mutually beneficial.
Summing up: You are not only what you eat, but also what you think and feel. Be happy to be healthy, and be healthy to be happy.
And the next time you're in Vegas, stop by Battista's Hole In the Wall restaurant, just a half block from the Bellagio, and you might be lucky enough to catch Battista belting out an Italian tune or two to his patrons. "Mamma mia!" declares Battista. "My voice has come back brilliant! Thank you, everyone at Pritikin!"
Thank you, Battista, for all the joy you bring us.
---
* Aging, 2012; 4: 359.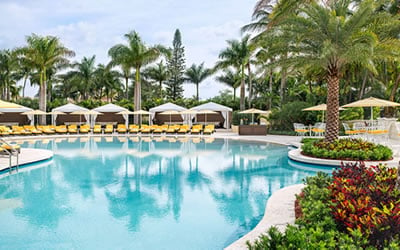 Health Resort
Take life to the next level, and be all that you can be. That's what a vacation at Pritikin is all about. Live better. Look better. Best of all, feel better.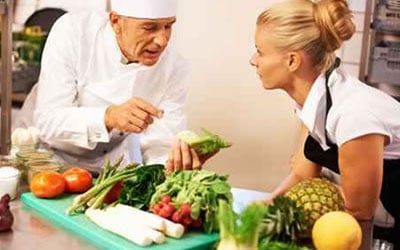 All-Inclusive Program
Since 1975, 100,000+ people have come to Pritikin. We are the longest-running, most scientifically documented health resort in America.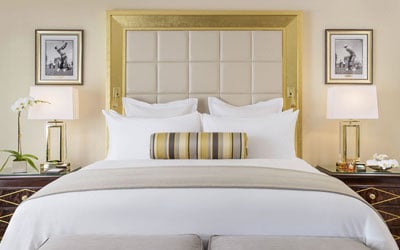 Rooms and Suites
Our newly renovated guest rooms at the health resort are spacious, serene, and amenity-rich. Each has a gorgeous garden view.