Best Weight Loss Resorts:
Pritikin Wins Top Wellness Travel Awards
Winning top awards in Spafinder's 2015 worldwide competition for best weight loss resorts was the Pritikin Longevity Center. Pritikin was voted Best for Weight Loss, Best for Overall Healthy Living, Best for Nutrition, Best for Going Solo, and Best for Men.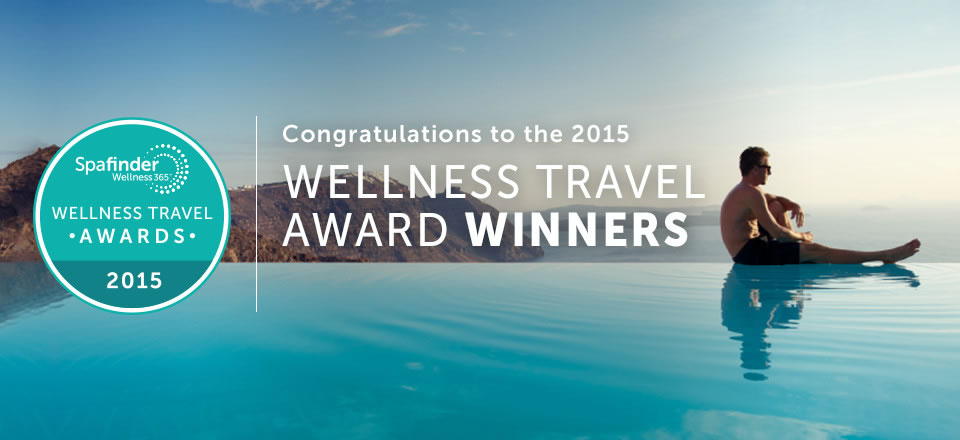 You've done everything you can on your own. But it's just not working. The scale won't budge. Or you've had some success, but the weight never seems to stay off.
What next? One excellent option is turning your next vacation into a weight loss resort vacation. That's right, make it a vacation with a purpose. Relax and have fun, but at the same time learn how to lose weight and keep it off.
Best Weight Loss Resorts 2015
But be sure not to waste your time and money. Consider only the best weight loss resorts, those with a science-based track record of success for both weight loss and health.
Among the best weight loss resorts is the Pritikin Longevity Center + Spa in Miami. Over the past 40 years, more than 100 studies in peer-reviewed journals have documented the Pritikin resort's benefits.
And now, among more than 10,000 resort-goers worldwide, the Pritikin Longevity Center has garnered top awards for 2015.
Spafinder 2015 Wellness Travel Awards
Best for Weight Loss
Best Overall Healthy Living Program
Best for Nutrition
Best for Going Solo
Best for Men
Other Accolades for the Pritikin Longevity Center
World's Best Weight Loss Resorts | Yahoo Travel
Top Detox Spas in the World | Gayot
Top 10 Wellness Resorts | USA Today
Top (Spa) Chef | SpaFinder
Top Spas To Visit in 2015 | Peter Greenberg
The World's Most Healing Resorts & Spas | Prevention
Best Resort For Weight Loss and Overall Healthy Living
Although recognized as one of the best resorts for weight loss, Pritikin is most well-known for the profound impact a stay can have on overall health. Pritikin is where the healthy-living revolution began in 1975. And where today thousands continue to visit from all over the world to learn how to lose weight and live well.








Best Practice & Research Clinical Endocrinology & Metabolism, 2014; 28(3): 405.
American Journal of Physiology: Endocrinology & Metabolism, 2012; 303: E542.
Journal of Applied Physiology, 2005; 98: 3.
Metabolism, 2004; 53: 377.
American Journal of Cardiology, 1992; 69: 440.
Journal of Cardiorespiratory Rehabilitation, 1992; 12: 194.
Archives of Internal Medicine, 1991; 151: 1389.
Diabetes Care, 1983; 6: 268.
Personal Stories
Pritikin's science-based success is impressive. But equally impressive is the human dimension – the stories of health, weight loss, and renewal that have been happening every day at Pritikin for the past four decades. Here are two…
From Size 16 to 8
"The weight just fell off, and I'm still losing weight. I learned so much at the Pritikin Longevity Center. Going there has changed my life forever."
Read Her Story
Losing 100 Pounds
"I like Pritikin for many reasons, but most of all because I don't feel as if I'm on a diet… And I feel I have years of great health – and great singles tennis – ahead of me!"
Read His Story
Take the Next Step
Complete the form below. Or pick up the phone and speak directly with one of Pritikin's very knowledgeable Registration Coordinators. Each has had years of experience helping people just like you.
Give yourself your best chance for success. Come to the best weight loss resort. Come to Pritikin.

For Information or Reservations Call
(888) 254-1462

.
Start changing your life now!