Healthy "Blue Plate Special" Recipes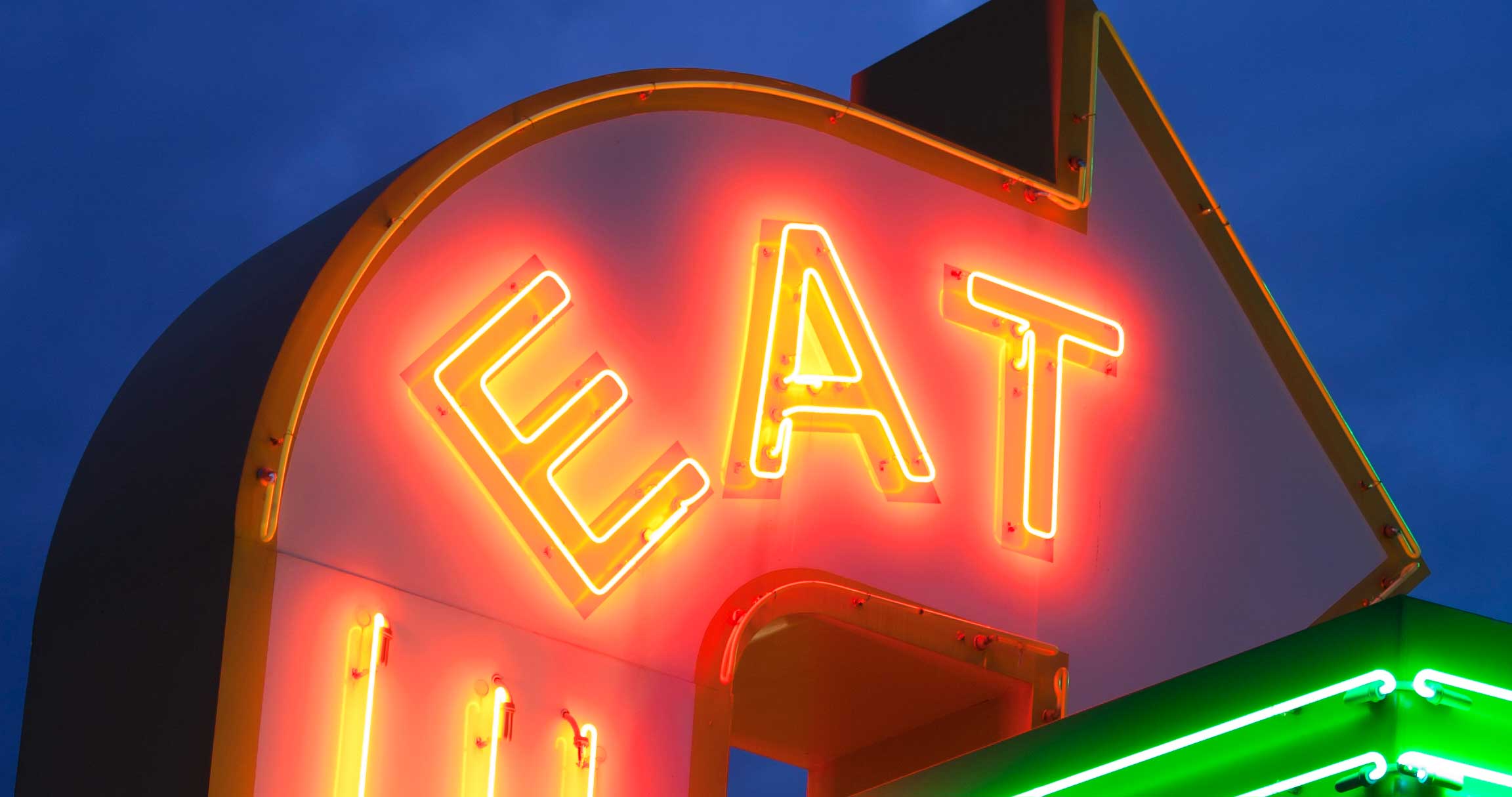 Whether it be the old-fashioned Automats of the 1950s, or the traditional Jewish delis before them – diners are an iconic part of the American landscape. Art Deco train dining cars with vinyl bench seating, little jukeboxes at every table and sassy servers delivering blue-plate specials loaded with steaming meatloaf, mashed potatoes, fried chicken and apple pie – are vintage Americana.
But nostalgia aside, those of us trying to eat healthier are as unlikely to find Pritikin-style cuisine in a "greasy spoon" as we are to find a friendly, wise-cracking, bouffant-haired waitress really named Mabel.
Inspired by the old-fashioned, tried and true comfort foods that were blue-plate special staples, Chef Anthony has created a classic menu of Turkey Meatloaf, Mashed Potatoes with Caramelized Onions, Cornbread, Garlic Roasted Brussel Sprouts and Chocolate Brownies for dessert. These recipes are as hearty as the diner originals that inspired them – but much healthier for you.
Turkey Meatloaf
Oh, the rewards of easy Pritikin cooking! Pop this Turkey Meatloaf in the oven along with some russet potatoes, whip up a nice big salad, and dinner's done. This is also a great comfort food recipe for leftovers.
Get Recipe
Mashed Potatoes with Caramelized Onions
Why mess up your arteries with all the butter and cream of regular mashed potatoes when you can enjoy the rich piquant flavors of this recipe, and with no added fat. It's a feast for both you and your heart!Get the Recipe
Garlic Roasted Brussel Sprouts
When a platter of these scrumptious Garlic-Roasted Brussels Sprouts are featured on the snack buffet at the Pritikin health resort, they're gone (not one left!) within five minutes.
Get Recipe
Cornbread
This cornbread is free of oil, sugar, and cholesterol (what you'd typically find in cornbread recipes), but full of classic, delicious cornbread flavor.
Get Recipe
Pritikin Brownie
"Healthy" does not have to mean "blah!" And it doesn't mean you have to give up desserts. It tastes just like a chocolate brownie, but it's lightly sweetened and loaded with fiber.
Get Recipe
Spiced Apple Crisp
You can't go wrong with apples! They're brimming with nutrients. And they're low in calorie density, so they're perfect for losing weight. The Pritikin nutritionists recommend at least 4 servings of fruit daily.
Get the Recipe