"I'm a cookie monster"
First off, keep in mind that slips, "those times when you just break free of healthy eating, are a normal part of lifestyle change," counsels Dr. Coral Arvon in her emotional eating workshops at the Pritikin Longevity Center in Miami. "More than 99% of people who are shedding pounds and becoming more physically active have slips."
"When we start anything new, from learning to ski to ordering healthfully in restaurants, we're going to stumble," says Dr. Arvon.
"But keep in mind that slips don't necessarily hurt your progress. Even the biggest cookie binge is not the end of the world. What really hurts your progress is how you react to slips. Are you wallowing in chocolate cookies day after day? Or are you back on your feet again, dusting off the cookie crumbs, and heading in a healthy direction?"
5 tips for going from "I'm a cookie monster" to "I'm in control"
1
Answer negative thoughts with positive ones.
Negative thoughts like "How could I do this to myself?" can be your own worst enemy. They fuel guilt, anger, and discouragement, undermining your ability to handle the slip or cookie binge effectively. Wipe them out with positive thoughts, such as: "I am not a failure. I messed up for 10 minutes. I can – and will – get back on my feet again."
2
Next, ask yourself: What happened?
Use the General Patton problem-solving approach: "HOW DID THE COOKIES GET IN MY FACE? WHAT CAN I DO ABOUT IT?"
Mary Jo D is obviously not going to stop visiting her mother, "but it's possible she can work her way around the situation so that those gorgeous cookies are not in her face every day," suggests Dr. Arvon.
First of all, does she have to enter her mother assisted living home through the main door? Is there a side or back entrance that doesn't force her to see (and smell) those cookies?
Another strategy: Is there a different time of day that she can visit her mother? Mary Jo is walking into the foyer at the worst time of day, right after the cookies are out of the oven and right when they're sitting all plump and pretty on their platter. Just an hour or two later, and the "scene of the crime" might be very different. The aroma's gone. The platter's empty. The cookies have disappeared. And so has the awful, nagging temptation.
"People tend to slip for different reasons," Dr. Arvon teaches in her classes at Pritikin. "Which of the following might be the Achilles heel behind your cookie binge?"
Social occasions – holidays, birthdays, vacations.

You're happy, you're feeling good, and your family mantra at celebrations has always been, "Oh, to heck with the diet. Have some fun."

Boredom

You're home alone, fiddling around online or watching T.V. On the screen flashes a big juicy cheeseburger, and you find yourself wandering into the kitchen, snooping around for a little snack.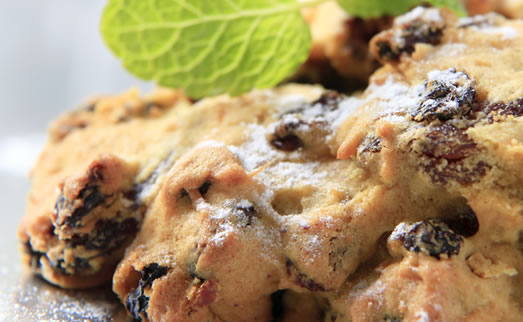 Indulge Your Cookie Craving
Your next cookie binge doesn't have to be a slip. Enjoy these delicious cookies developed at Pritikin. They are loaded with fiber and tasty enough for the most discriminating cookie monster! Oatmeal Raisin Cookies
Anger

You're home with family, and someone starts ranting – and frankly, you've heard it all too many times before. You want out. So you stomp out of the house for a cookie run to Mrs. Field's.

Stress

You're behind on a project at work, and everyone's on top of you to get it done. A co-worker passes by with a box of Godivas. Three chocolates are in your mouth before you know it.
"If you can identify your weak moments, you can plan a strategy for handling the situation better the next time," encourages Dr. Arvon.
Can you avoid it (as we recommended with Mary Jo)?
Example: Don't keep cookies in the pantry. Stock your kitchen with healthy snacks like popcorn and fresh fruit instead. Or, can you manage it in a better way? For instance, at the next holiday party, position yourself far, far away from the buffet table.
3
Regain control as soon as you can.
Don't wait till the following day. Start now. Make your very next meal a healthy one.
4
Talk to someone supportive.
A good friend. A close family member. A coach. Remember: "Talk it through. Don't eat it through."
Know who your coaches are, and use them. A golfer whose stroke periodically slips returns immediately to the pro – his coach.
At the Pritikin Longevity Center, there are particularly outstanding coaches in healthy lifestyle change – physicians, dietitians, exercise trainers, and behavioral-change experts. "Many Pritikin alumni know how to use us," smiles Dr. Seth Marquit, MD, Medical Director at Pritikin. "As soon as they detect a breakdown, they're back at Pritikin, deepening their understanding and motivation for healthy living."
5
Finally, focus on all the positive changes you have made.
The person who "blew it" today is the same person who has likely been successful many previous days and weeks. A cookie monster binge does not reveal the "real you." The "real you" is involved in a lifelong commitment to eating well and exercising daily. Pat yourself on the back for your efforts, keep calm, and carry on. You'll be so glad you did.

"Our greatest glory is not in never failing, but in rising up every time we fall."
Ralph Waldo Emerson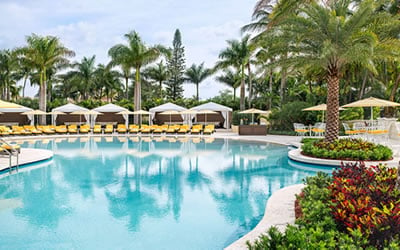 Health Resort
Take life to the next level, and be all that you can be. That's what a vacation at Pritikin is all about. Live better. Look better. Best of all, feel better.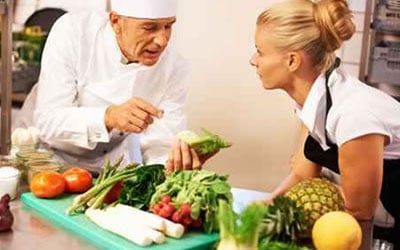 All-Inclusive Program
Since 1975, 100,000+ people have come to Pritikin. We are the longest-running, most scientifically documented health resort in America.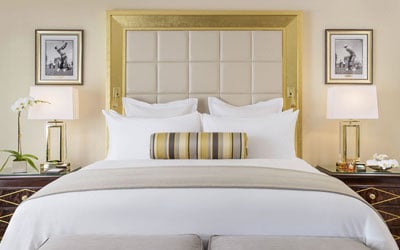 Rooms and Suites
Our newly renovated guest rooms at the health resort are spacious, serene, and amenity-rich. Each has a gorgeous garden view.
---