"I'm a cookie monster"
First off, keep in mind that slips, "those times when you just break free of healthy eating, are a normal part of lifestyle change," counsels Dr. Coral Arvon in her emotional eating workshops at the Pritikin Longevity Center in Miami. "More than 99% of people who are shedding pounds and becoming more physically active have slips."
"When we start anything new, from learning to ski to ordering healthfully in restaurants, we're going to stumble," says Dr. Arvon.
"But keep in mind that slips don't necessarily hurt your progress. Even the biggest cookie binge is not the end of the world. What really hurts your progress is how you react to slips. Are you wallowing in chocolate cookies day after day? Or are you back on your feet again, dusting off the cookie crumbs, and heading in a healthy direction?"
5 tips for going from "I'm a cookie monster" to "I'm in control"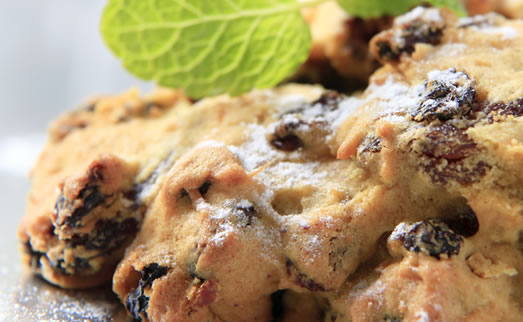 Indulge Your Cookie Craving
Your next cookie binge doesn't have to be a slip. These delicious cookies developed at Pritikin are loaded with fiber and tasty enough for the most discriminating cookie monster! Oatmeal Raisin Cookies
"Our greatest glory is not in never failing, but in rising up every time we fall."
Ralph Waldo Emerson

Lose Weight at the Pritikin Weight-Loss Retreat
Take life to the next level, and be all that you can be. That's what a vacation at Pritikin is all about. Live better. Look better. And best of all, feel better.


---