For years, Frank, a 55-year-old aerospace engineer from Seattle, had been trying to get his blood pressure under control.
His doctor had put him on one medication, then two, then three. The pills worked for awhile, but ultimately his blood pressure crept up – past 140/90 – and stayed up.
Last year, Frank's doctor told him, "I'm sorry to say you've got resistant hypertension," which means, she explained, that blood pressure remains aboce goal despite being on three or more anti-hypertensive drugs. The disease, in effect, resists the drugs.
Research has estimated that more than 10% of the approximately 100 million Americans with hypertension have developed this resistant form, and the prevalence of both hypertension and resistant hypertension are increasing.
"Little you can do…"
The news from Frank's doctor got worse. "With resistant hypertension, there's little you can do to get your blood pressure back to healthy normal ranges. There is no resistant hypertension treatment."
"There's plenty you can do," urged a friend of Frank's, a fellow engineer who'd been going to the Pritikin Longevity Center in Florida every winter for the past five years – "my healthy vacations," he called his trips.
"Go to Pritikin," he suggested to Frank. "Get rid of the salt in your diet – you'll be surprised at how much salt you're eating – and start eating all the healthy food there, and I guarantee you're going to see some amazing results. It'll save your life."
So last year Frank flew to the Pritikin Longevity Center.
His friend was right.
Down To 120/75
Within one week at Pritikin, Frank's blood pressure plummeted to 120/75. By the end of two weeks, he no longer needed two of his three anti-hypertensive pills. All of a sudden, what was supposed to be a resistant, hard-to-treat illness was refreshingly malleable. His new lifestyle was doing a superb job of getting his blood pressure back down to normal ranges.
Resistant Hypertension Treatment: The Pritikin Program
What's important to point out is that Frank is hardly alone. "It's the norm for people with resistant hypertension to see their blood pressure drop precipitously while at Pritikin, and often within one to two weeks," states Dr. Danine Fruge, MD, Medical Director at the Pritikin Longevity Center.
"Indeed, most of our guests have at least two or three of their blood pressure drugs eliminated, and even so, their blood pressure drops to a far safer level."
Drugs Treat Symptoms, Not Cause
What it all boils down is that the "typical medical treatment for hypertension is all wrong," asserts Dr. Fruge. "When initially diagnosed with high blood pressure, doctors usually give patients a drug, and often blood pressure will in fact drop. But for many, this drop is only temporary. The longer they're on drug treatment, the more likely it is that they'll require more and more drugs to keep blood pressure down.
"Eventually, even three and more medications can't get blood pressure below the hypertensive level. That's a very scary problem because high blood pressure quadruples the risk of cardiovascular events, like heart attacks and strokes, compared to blood pressure in the optimal range."
Salt Toxicity
This failure of modern medicine to prevent and treat hypertension "begins with its failure to recognize and successfully deal with its known cause – salt toxicity. Salt [sodium-chloride] toxicity is the primary cause of the vast majority of cases of hypertension, and the main factor driving blood pressure higher over time," explains Dr. Fruge.
Research
Groundbreaking research concurs. For the first time ever, scientists evaluated the effects of consuming a low-salt diet on the blood pressures of people with resistant hypertension. They found that just one week of eating a very low-salt diet sent blood pressure plummeting to normal or near-normal levels.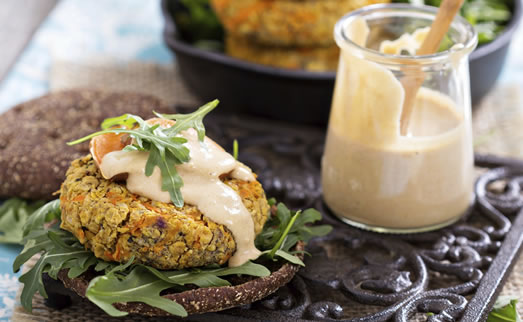 The researchers, working at the University of Alabama Hypertension Clinic, recruited 12 mostly overweight and obese men and women, ages 34 to 66, with resistant hypertension. At the beginning of the study, their average blood pressure was high – 146/84 – even though they were taking an average of 3.4 blood pressure pills.
For one week, the subjects were fed a diet nutritionally similar to their regular diet except for one key difference: the new diet contained just 1,150 milligrams of sodium for the entire day – about what people typically consume at the Pritikin Longevity Center. (The average American consumes more than 4,000 milligrams of sodium daily.)
Blood Pressure Drops To 123/75
On this low-sodium diet, blood pressure for the subjects fell, in just one week, to an average 123/75.
Then, the subjects spent a second week eating a high-salt diet – 5,700 milligrams of sodium daily. At the end of the week, their blood pressures had shot right back up to 146/80 – yes, nearly identical to their pre-study levels.
These findings, summed up lead investigator Dr. Eduardo Pimenta and team, "suggest that patients with resistant hypertension are particularly salt-sensitive and emphasize the importance of low dietary salt in the clinical management of resistant hypertension."
"Striking" Results
In an accompanying editorial in the journal Hypertension, Dr Lawrence J. Appel of Johns Hopkins University congratulated Dr. Pimenta and co-authors on the implementation of a "challenging but informative and likely influential study" that demonstrated "striking" results.
The research, Dr. Appel also wrote, indicates that a "renewed and aggressive emphasis on lifestyle modification, specifically sodium reduction, is warranted in patients with resistant hypertension and uncontrolled blood pressure."
Pritikin's Dr. Fruge affirms the value of comprehensive lifestyle changes: "Had the subjects in this study exercised, lost excess weight, and consumed a healthier diet overall, as we do at the Pritikin Longevity Center, the drops in blood pressure would have been even more impressive."
No Dietary Counseling
Interestingly, all of the men and women in the study had previously been advised by their doctors to reduce their sodium consumption, but none had been referred to dietary counseling to learn how to reduce salt intake.
That's a huge problem because the vast majority, about 80%, of the salt Americans eat comes not from obvious sources like the salt shaker on the kitchen table but from hidden sources like restaurant and processed foods, and often from foods promoted as "healthy," like whole-wheat breads, corn flakes, canned vegetable juice, soups, and low-fat marinara sauces.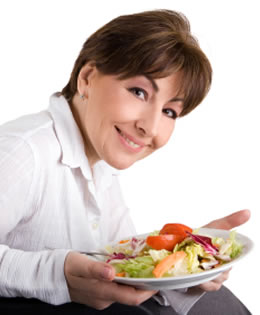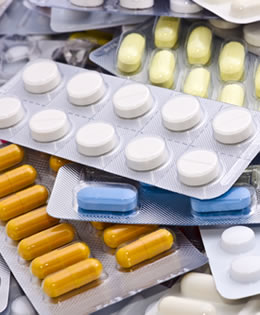 Many canned soups in supermarkets, for example, are touted as "low fat and low calorie" but are packed with more sodium (1,700+ milligrams) than most of us should eat in an entire day. Guidelines from the Centers for Disease Control state that all Americans over the age of 40 should consume no more than 1,500 milligrams of sodium a day.
Without expert dietary counseling, how many people would know that an ounce of corn flakes contains twice the sodium of an ounce of potato chips? It's no wonder people are in the dark when it comes to reducing salt. It's no surprise that a few words from the doctor ("Cut down on salt") usually doesn't get us very far.
Sure enough, the University of Alabama subjects thought they were following their doctors' orders and reducing sodium consumption, and believed they were on a low-salt diet. But baseline urine testing revealed average daily intakes of 11.6 grams of salt, or 4,470 milligrams of sodium – nearly triple the amount recommended by the Centers for Disease Control and the Institute of Medicine.
Bottom Line
"The results of this study on resistant hypertension clearly demonstrate the failure of modern medicine to focus on the main cause of hypertension, which is salt toxicity," asserts Pritikin's Dr. Danine Fruge.
"Instead of diet, most physicians focus treatment on pharmacological therapy, which will ultimately fail to keep blood pressure even below the hypertensive range, and will almost never return blood pressure to its normal physiological range."
The study also demonstrates that most people diagnosed with hypertension "ought to be referred to registered dietitians for expert dietary counseling because the dietary advice provided by physicians typically provides little or no benefit."
Sadly, most public and private health insurers do not cover dietary counseling for hypertension or even resistant hypertension.
Public Health Strategies
In his editorial in Hypertension, Dr. Lawrence Appel, who was lead author of the NIH-sponsored DASH studies that concluded that optimal daily sodium intake is 1,500 milligrams or less, affirmed the value of "individual-based counseling (eg, from a dietitian)."
He also stressed that public health strategies are necessary to reduce the outrageously high levels of sodium in our current food supply.
It will be impossible, Appel states, to reach an intake of 1,500 milligrams a day or lower "without a major reduction in the sodium content of commercially prepared foods."
Generally Recognized As Safe?!
Dr. Fruge agrees. "Hypertension is the #1 risk factor for stroke. Salt toxicity is also a major cause of heart attacks, heart failure, and kidney failure. The cost to Medicare and Medicaid of these diseases is astronomical. Heart failure alone accounts for about 33% of all Medicare expenditures even though heart failure patients make up just 7% of Medicare recipients.
"What drives our medical costs so high is largely a pathetic public health effort to improve our disease-promoting American diet. With 100+ million American now diagnosed with hypertension and about 10+ million with resistant hypertension, the FDA should take the lead and begin by reclassifying salt as something other than GRAS (Generally Recognized As Safe).
"The FDA should also take steps to limit the amounts of sodium added to foods." Other countries, like Britain and Finland, have already done so, requiring their food industries to cut down on the salt they add to processed foods, and in these countries public health scientists have already seen reductions in blood pressure and cardiovascular disease as a result.
Salt Licks At Restaurants
A final word on restaurants. Why, when we go out to eat, do we have to be subjected to meals like one popular seafood restaurant's "fish feast", which has 7,106 milligrams of sodium (nearly five times the sodium most of us should have in an entire day) or a popular Mexican restaurant's chicken fajita dinner, which has 6,916 milligrams of sodium?
It's time for change.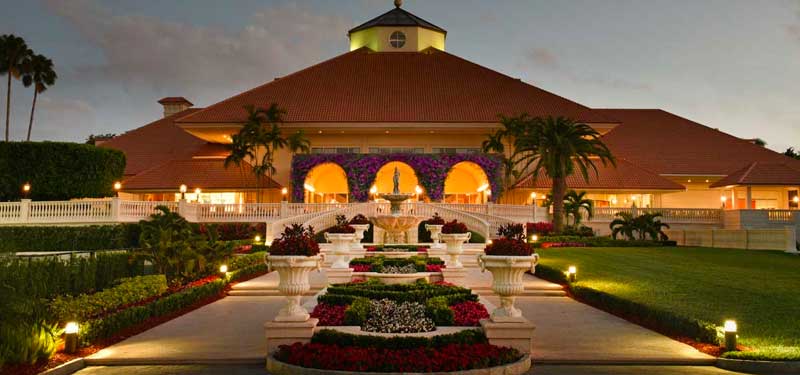 Start Your Transformation Today!
Call
888.254.1462

Now to Speak with a Program Advisor

Or, tell us a bit about yourself. We'll then send you Seasonal Rates and a beautiful 34-page brochure with more information.
Sources
Hypertension, 2009; 54: 475.
Edited by Kell Wynn & Nathalie Marchand, ScD | Nutritionist on 9/11/19