7 Questions About Apple Cider Vinegar Answered by Experts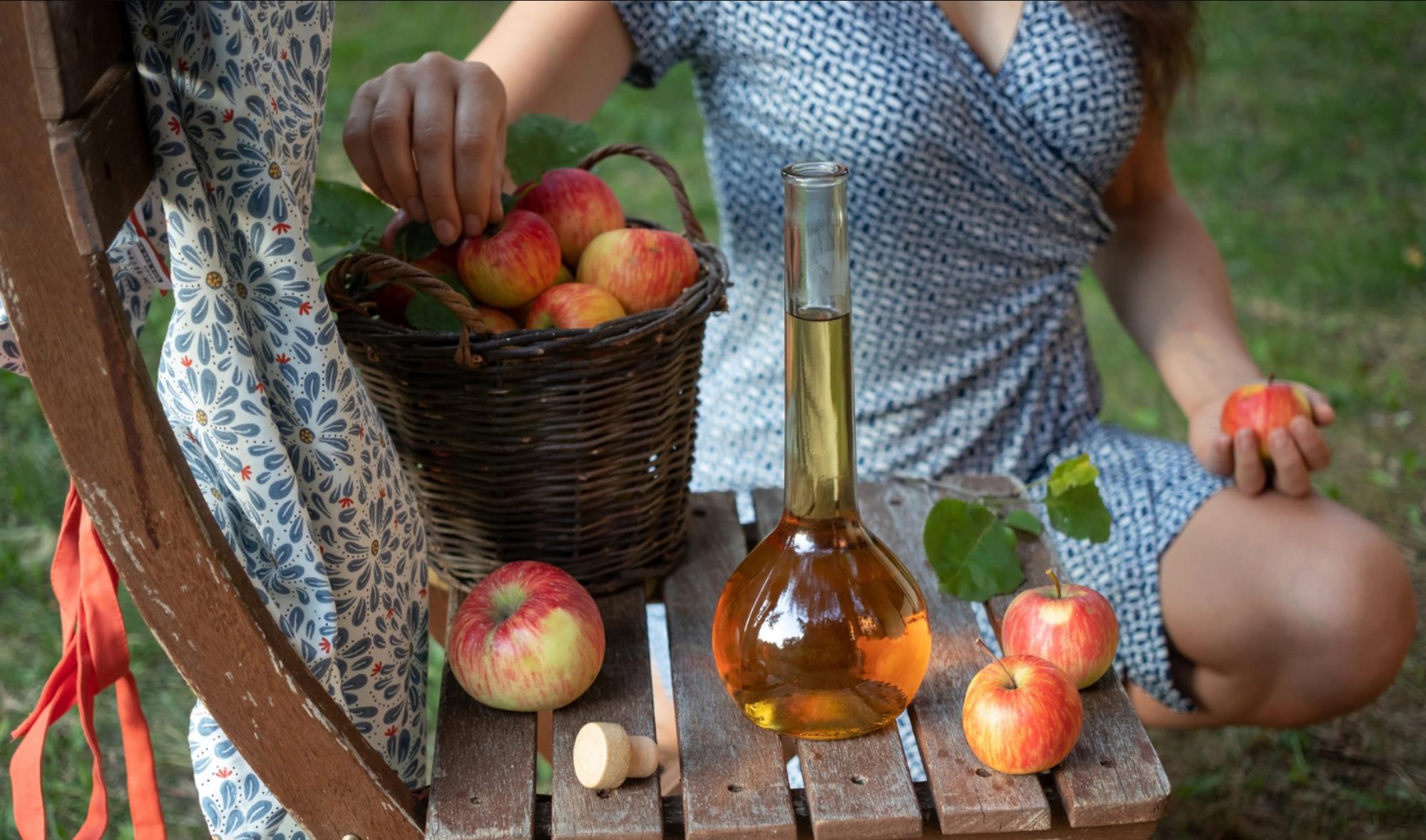 1. Why Is Apple Cider Vinegar Special?
Healthy eating expert, Registered Dietician, Kara Burnstine of the Pritikin Center says, "apple cider vinegar is so versatile in all the different things you can put it in…there are so many good attributes and you can use it in so many different types of dishes."
2. What is Apple Cider Vinegar Made From?
Created by fermenting apples, apple cider vinegar is mostly used around the world as a flavoring agent, but it does contain flavonoids which are healthy nutrients. Flavonoids in apple cider vinegar include gallic acid, catechin, caffeic acid, and ferulic acid. These are anti-oxidants and may offer benefits, according to animal studies.
Five Benefits of Apple Cider Vinegar
Researchers have been looking into the effects of apple cider vinegar on your health. The following are potential health benefits found in animal studies:
Anti-inflammatory
Better blood sugar control
Improved blood fats
Lower blood pressure
Anti-oxidant
3. Is Apple Cider Vinegar Healthy?
A Registered Dietician, Kara Burnstine says, apple cider vinegar is an ingredient worth adding to your pantry. "In terms of your health, it helps stabilize blood sugar, it's anti-bacterial so it's good for your immune function." Science agrees in a review of 9 human studies, apple cider vinegar was noted as having these benefits:
Lower total cholesterol
Lower fasting glucose
Lower HbA1c
More research is needed on apple cider vinegar before everything is known about its potential health benefits to humans. Preliminary laboratory studies suggest apple cider vinegar may have anti-inflammatory, anti-hypertensive, and anti-hyperlipidemic properties, perhaps making it a helpful kitchen ingredient for those with high blood pressure, heart disease, or other chronic conditions.
4. Does Apple Cider Vinegar Help with Weight Loss?
The scientific evidence is murky on this, however, there are some characteristics of apple cider vinegar that make it helpful in a weight loss eating plan, according to Kara. "Apple cider vinegar has negligible calories and is super versatile in cooking and making marinades and salad dressings… it may indirectly contribute to making your foods less calorie-dense."
5. Should I Drink Apple Cider Vinegar Every Day?
No. "You don't have to torture yourself and take a shot of it," remarks Kara. Knowing what is good for you to eat can be confusing, making it helpful to work with healthy eating experts. Kara and other Registered Dieticians work with guests at the Pritikin Center to help demystify complicated and confusing messages media give us about food. "When people hear apple cider vinegar is good for you, they think they have to drink it… you can put it in your salad dressing or marinade and you still reap the benefits of it."
6. How to Cook with Apple Cider Vinegar
Chef Vincenzo Della Polla uses apple cider vinegar in many culinary creations in the Pritikin dining room. "Just don't forget to water ACV down a bit, it's very acidic and can be rough on your stomach and your tooth enamel," notes Kara. Want to try some recipes? Here are some of our favorites:
3 Healthy Apple Cider Vinegar Recipes from Pritikin
Learn how to use apple cider vinegar at the Pritikin Cooking School – a hands-on experience where you can choose and create healthy recipes alongside an Executive Chef.
7. Is Apple Cider Vinegar a Probiotic?
While apple cider vinegar is not a probiotic, it is a fermented food. Fermented foods can be a small source of microbes for the gut. Recently, a link between gut microbes and obesity has been found. Research has shown how gut microbes influence body weight, with a healthy gut microbiome playing a supportive role in weight loss. Of note, eating a variety of whole, plant-based foods that contain fibers gut microbes thrive on, may be an important part of a healthy weight-loss strategy, according to mounting evidence. The importance of these foods is incorporated in the Pritikin Eating Plan and plays a role in why clinical studies show Pritikin gets results.
How to Lose Weight with Apple Cider Vinegar
Apple cider vinegar alone is not an effective weight loss plan. In fact, experts agree that sustainable weight loss and achieving a healthier body can be enjoyable. A leader in sustainable, healthy weight loss, the Pritikin Center, "is not about deprivation," explains Kara. Using scientific evidence, the team of health experts at the Pritikin Center help guests create healthy eating plans, exercise programs, and lifestyle habits that work.
Ready to Lose Weight for Good? Let's Chat!
---
References: