For four decades, Pritikin Diabetes Retreats have proven remarkably successful in helping thousands with type 2 diabetes:
Lower blood sugar to near-normal or normal levels
Reduce or eliminate the need for medications
Lose weight safely and permanently, and
Reduce the risk of complications associated with diabetes, including heart attacks and strokes
These results have been documented consistently and repeatedly in leading peer-reviewed medical journals, including Diabetes Care and the New England Journal of Medicine.
Research published by scientists at UCLA illustrate how profoundly beneficial early intervention can be. One study followed 243 people in the early stages of diabetes (not yet on medications). Within three weeks of coming to Pritikin, their fasting glucose fell on average from 160 to 124.
Science has also found that the Pritikin Program reduced fasting insulin by 30%, and within two to three weeks.
Pre-Diabetes Reversed
Research has discovered, too, that the Pritikin Program can actually reverse a pre-diabetic condition called the Metabolic Syndrome. In 50% of adult Americans studied, the Pritikin Program reversed the clinical diagnosis of Metabolic Syndrome, and in just three weeks.
In an investigation following children with the Metabolic Syndrome, 100% no longer had the syndrome within two weeks of starting the Pritikin Program.
Long-Term Success
In a study of 69 type 2 diabetics, average weight loss was 10 pounds after one month of adopting the healthy Pritikin food and fitness lifestyle. At follow-up two to three years later, the men and women had maintained their weight loss and had on average lost more weight – a total of 14 pounds. In addition, fasting blood glucose, which had fallen 26% after one month of adopting Pritikin, was largely unchanged at follow-up.
Year-Round Diabetes Retreats
Year-round, people with pre-diabetes and type 2 diabetes attend the Diabetes Retreats at Pritikin to learn how to successfully manage diabetes with healthy living skills.
Guests with diabetes are directed by the physicians at Pritikin to sign up for the add-on services of the Standard Diabetic Care Package. These services ensure the best care possible while medication dosages are being adapted to your healthier body and lifestyle.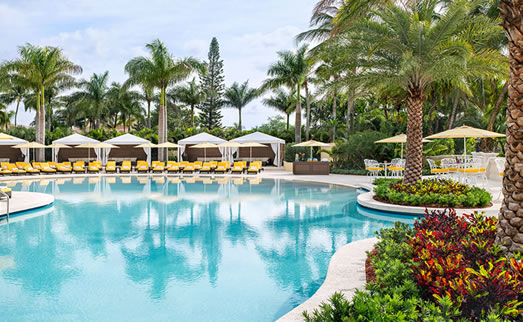 Diabetes Retreats | Call:
(888) 254-1462
Now is the time to invest in yourself. Get honest, proven results, and real tools for living a healthier, happier life. Ready to Book a Stay?
Many guests with diabetes also take advantage of the Comprehensive Diabetic Care Package. Its goal isn't just superb medical care. It also helps you forge lifelong success – and genuine enjoyment of – a healthier lifestyle. Highlights of the Comprehensive Diabetic Care Package include:
Blood sugar monitoring, twice daily.
Lectures, lunch, and workshops with our diabetes specialists. There's a lot of misinformation in the popular press about what diabetics can – and cannot – eat. From the nutrition experts at Pritikin, learn what is science-based fact, and what's fiction. Here's a sneak preview… Do you think you have to give up fruit? And potatoes? There's no question the education at Pritikin is a real eye-opener. Most importantly, it will provide all the important lifestyle steps for improving your blood sugar levels, and helping you shed weight for once and for all.
Private cooking workshop. Now, here's some fun! Learn how easy it is to lower your blood sugar, lose weight, and enjoy food that is tailored to your personal tastes. There's more good news… It's all so quick and easy! Our chefs are experts at whipping up fantastic food in 30 minutes or less.
Private exercise consultation. This coaching session with one of our university-degreed exercise physiologists helps ensure that you're making the best use of your workouts for long-term diabetes control.
Private nutrition consultation. What are your personal challenges? Restaurants? Food cravings? Stubborn plateaus? Get one-on-one guidance tailored to your specific needs from one of our registered dietitians.
1 one-hour private consultation with one of our Pritikin endocrinologists, plus a 30-minute follow-up visit. Our endocrinologists – in fact, all our physicians – are experts not only in diabetes management but also in healthy lifestyle change.
Diabetes Panel: A group discussion led by our team of diabetes specialists. You'll return home with a whole new set of tools for living well.
2-Dimensional Carotid Imaging to assess the health of your arteries.
A Resting Metabolic Rate test that will evaluate your body's ability to metabolize foods (burn calories). It also helps identify possible alterations in lifestyle that can assist you in reducing weight.

Diabetes Optimal Health Care Packages
Pritikin guests see dramatic improvements in their health and energy. "This is especially true for guests with type 2 diabetes," notes Dr. Danine Fruge, MD, Medical Director at Pritikin. "Many guests eliminate or reduce their need for medication."
---