What you need to know…
Here are four key facts about Belviq:
1
Weight loss is modest, at best.
Trials involving nearly 8,000 obese and overweight individuals, with and without type 2 diabetes, for 52 to 104 weeks found that participants taking Belviq lost 3% to 3.7% of their body weight compared to those taking a placebo. That's right, less than 4% of body weight (an average of about 12 pounds) was lost over the course of one to two years.
Moreover, taking Belviq alone was not studied. All the participants in these trials received lifestyle education that included counseling in exercising and following a reduced-calorie diet. Would Belviq have achieved any success without the training in healthy eating and exercise? We really don't know.
2
Belviq has side effects.
The fact is, virtually all drugs carry both risks and benefits.
In the trials, the most common Belviq side effects among the non-diabetic patients were headache, dizziness, fatigue, nausea, dry mouth, and constipation. Among people with diabetes, side effects commonly experienced were low blood sugar (hypoglycemia), headache, back pain, cough, and fatigue.
Keep in mind that the above are just the short-term negative effects. Nobody knows yet what the long-term effects are. The drug's manufacturer, Arena Pharmaceuticals of Switzerland, has been required by the FDA to conduct six new studies, including a long-term cardiovascular outcomes trial to assess the effect of Belviq on the risk for major adverse cardiac events such as heart attack and stroke.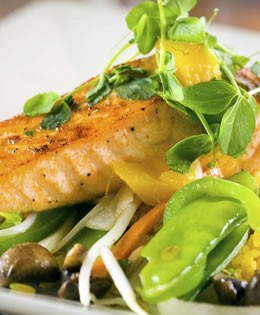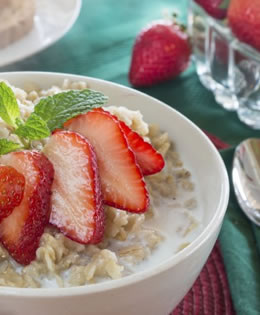 In its public announcement regarding Belviq, the FDA also cautioned that the new drug "should not be used during pregnancy. Treatment with Belviq may cause serious side effects, including serotonin syndrome, particularly when taken with certain medicines that increase serotonin levels or activate serotonin receptors. These include, but are not limited to, drugs commonly used to treat depression and migraine. Belviq may also cause disturbances in attention or memory."
3
There are healthy alternatives to Belviq's side effects. 
Belviq works by controlling appetite. It activates brain receptors for serotonin, a neurotransmitter that triggers feelings of satiety and satisfaction.
But a low-calorie-dense eating plan full of healthy, fiber-rich whole foods, like the Pritikin Eating Plan, also triggers feelings of satiety and satisfaction, and with no need to take drugs. When you focus each day on foods that are naturally rich in water and fiber, like fresh vegetables, fresh whole fruit, hot cereals like oatmeal, bean-rich soups, and whole grains cooked in water, all part of the Pritikin Eating Plan, you're doing a wonderful job of curbing hunger, but for a low calorie cost. This is the safest, most natural way to achieve stomach-filling satiety and satisfaction.
And it works, as more than 100 studies on the Pritikin Program published over the past three decades have documented.
4
With a healthy lifestyle like Pritikin, you achieve not only weight loss but better overall health.
"When people take diet drugs, they don't always eat healthy," notes Pritikin's Director of Nutrition Kimberly Gomer, MS, RD. As a result, key markers of good overall health, like lowering of blood pressure and cholesterol levels, don't necessarily happen. "By contrast, with the Pritikin Program, which incorporates healthy eating and daily exercise, you're shedding weight and improving your health and longevity, which ultimately improves your quality of life."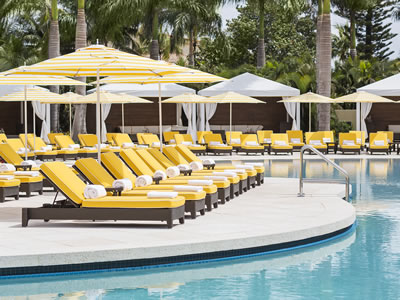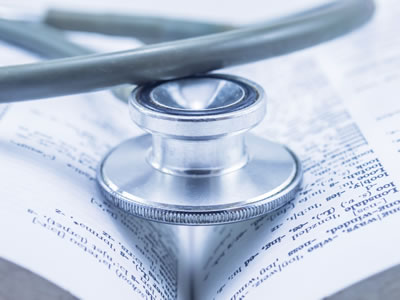 ---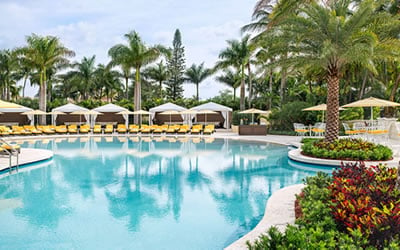 Health Resort
Take life to the next level, and be all that you can be. That's what a vacation at Pritikin is all about. Live better. Look better. Best of all, feel better.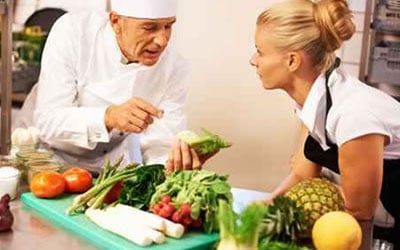 All-Inclusive Program
Since 1975, 100,000+ people have come to Pritikin. We are the longest-running, most scientifically documented health resort in America.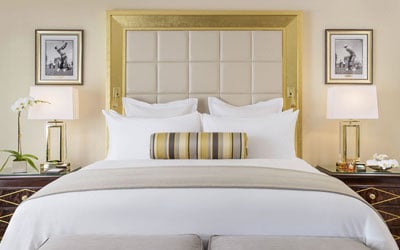 Rooms and Suites
Our newly renovated guest rooms at the health resort are spacious, serene, and amenity-rich. Each has a gorgeous garden view.