Is Ben & Jerry's frozen Greek yogurt healthy?
It seems everyone loves Greek yogurt these days, including ice cream makers Ben & Jerry's. Pritikin registered dietitian Kimberly Gomer, MS, RD, LDN, weighs in on B & J's new line of frozen Greek yogurts.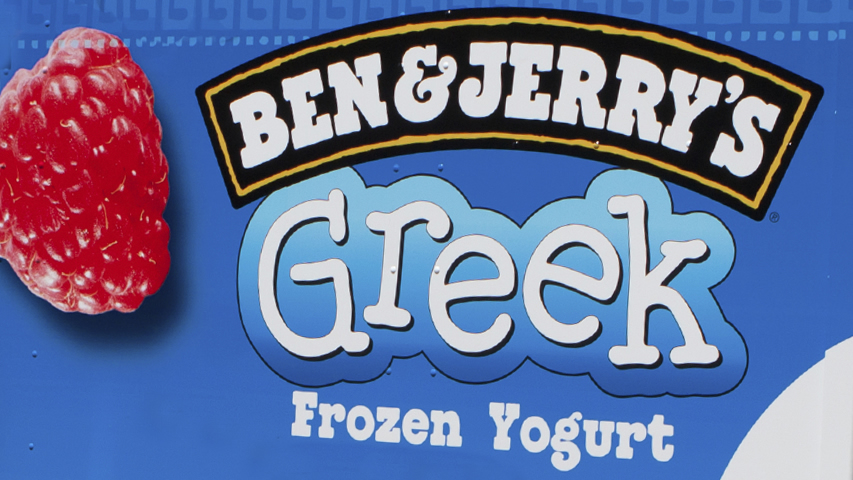 Many of you know that we've long been giddy about plain, fat-free Greek yogurt. Its thick creamy texture and tart flavors are a part of many popular food creations at the Pritikin Longevity Center, like our Thousand Island Dressing and delish desserts like Banana Ginger Parfait.
So we got intrigued (guardedly so) when we learned that the Vermont ice cream company, Ben & Jerry's, was promoting a new line of Greek frozen yogurts.
Well, it's always good to keep your guard on. We recently reviewed the food labels for Ben & Jerry's new yogurts. It turns out they're far more like ice cream than the Greek yogurt we use and enjoy at Pritikin.
Just a half-cup of Ben & Jerry's Greek yogurts tallies up around 200 calories. A half-cup of plain, fat-free Greek yogurt, like the kind we serve at Pritikin, is about 60 calories.
What's worse, all these new Greek yogurts from Ben & Jerry's contain artery-damaging saturated fat. The Raspberry Fudge Chunk flavor has five grams of saturated fat per half-cup serving. That's the saturated fat equivalent of a McDonald's Egg McMuffin. (And who eats just half a cup of yogurt?) Most of us could easily spoon out a full cup, which would have as much saturated fat as a Big Mac!
We won't dwell much on the sugar content of these Ben & Jerry's Greek yogurts because it's pretty obvious they're chock-full of added sugars. In their Ingredient Lists, you'll find refined sugars like liquid sugar (sugar and water) and corn syrup solids. Also, total grams of sugar per half-cup serving tally up a whopping 21 to 26 grams. A half-cup of regular plain fat-free Greek yogurt has just 3 grams of sugar, and they're all naturally-occurring sugars. In the Ingredient List, you'll find no added sugars.
So, by all means, continue to enjoy plain, fat-free Greek yogurt – now available in the refrigerated sections of many supermarkets and grocery stores nationwide. Create your own naturally sweet and nutritious snack or dessert by topping your yogurt with nature's candy – fresh, luscious fruit like raspberries, bananas, and mangoes. If you like your Greek yogurt a tad sweeter, stir in a packet of Splenda.
Delicious! This is a dessert for the Greek Gods – and your heart and health!
---