1
Buy candy you don't like.
Love Snickers bars? Leave them on the store shelf. Otherwise, you can bet you'll be breaking into that bag days before the costumed kiddies arrive at your doorstep. (And let's not even talk about what happens if there are Snickers left over at the end of the evening.)
Buy candy that does not call out to you, and on November 1, throw any leftovers out or take them to a homeless shelter.
2
Think outside the candy box.
"On Halloween night, trick or treaters love non-food goodies, too," recommends Pritikin's Director of Nutrition, Kimberly Gomer, MS, RD.
Look in the party aisle of your favorite dollar store for treats like glow stick necklaces, spider rings, stickers, decorative pencils, stamps, notepads, erasers, balloons, play tattoos, game cards, and more.
Better yet, buy treats that encourage kids to be physically active, like little bouncy balls, Frisbees, jump ropes, hacky sacks, and sidewalk chalk for drawing hopscotch or foursquare games.
And treat yourself to a non-food prize. Book a massage on October 31, or plan a shopping trip to your favorite clothing store the day after Halloween – a special reward for focusing on your health (rather than candy) Halloween night.
3
Fuel up your little ones before they go trick-or-treating.
Before they head out the door, try to get them to relax and sit down to dinner or a healthy snack like a bowl of veggie and pasta soup, a peanut butter sandwich with banana slices, a fruit cup, or a bowl of yogurt.  That way, their appetite for candy bars might be curbed, somewhat.
4
Be firm but loving.
Keeping junk out of the house most of the year is important.
"But realize that some junk on Halloween and other rare events is inevitable, and that's okay. Embrace those moments, and at the same time make sure your kids understand how important it is to keep these indulgences occasional," counsels Tom Rifai, MD, FACP, Medical Director of the Metabolic Nutrition and Weight Management program at St. Joseph Mercy Oakland Hospital in Michigan, and member of the Pritikin Scientific Advisory Board.
"But do refrain from negative statements like 'Too much junk food will kill you!' or 'Never, ever touch that stuff!' They don't work well, and can often backfire," says Dr. Rifai. So can the other extreme – too little guidance. With either, "kids are likely to end up eating more junk not only as kids, but later, as adults."
Bottom Line: "Be firm but loving," advises Dr. Rifai. And always emphasize the many positive outcomes of eating fresh whole foods like fruits and vegetables, like a leaner body, clearer skin, and excellent energy for all their activities and sports.
5
Perform trick-or-treat triage.
Once the kids bring in the candy, "get rid of the excess," suggests Pritikin nutritionist Kimberly Gomer. "The children don't need a ton around, and neither do you. Also, if there are certain treats that 'glow and glitter' for you, triggering temptation, put them out of sight, perhaps in an out-of-the-way kitchen cabinet or freezer in the garage."
Laughs Kimberly, "The kids often forget about the candy faster than mom and dad!"
6
Meter it out.
On Halloween night, allow your children to enjoy a few bites, not a binge. Then, stash the goodies they've selected as "keepers" in the pantry. Get rid of the rest.  In the days that follow, dole out one or two treats at a time (but only if your children ask for them), and always in combination with a healthy snack or meal.
When the excitement over the candy has waned (and before you start digging into them), toss them out or take them to a shelter.
7
Focus on fun, not food.
"Make dressing up in costumes a big deal," suggests Kimberly, "and get in on the action, too. Dress up with your kids." Carve pumpkins, and enjoy the exercise of trick or treating around the neighborhood. (Do make sure you've also eaten a healthy snack or dinner before walking out the front door.)
And sure, nibble on a treat or two while out enjoying the evening, as long as you know you can stop after one or two. "And always remember that it's one night a year," says Kimberly. "Enjoy the evening, but don't drag out the candy eating till Christmas. Tell yourself, 'I've splurged a little tonight. I'm back to healthy eating tomorrow.'" What a gift for your waistline and overall health!
8
Plan party fun on the front lawn.
"Get the kids (and grownups) up and moving with party activities," advises Pritikin Fitness Director Scott Danberg, MS. Set up a costume/dance contest. Before the sun sets, enjoy a pumpkin hunt (hide miniature pumpkins throughout the yard), pinning a heart on a scarecrow, or musical chairs (instead of chairs, use big pumpkins).
Here are more healthy Halloween party ideas.
9
Stock up on sweet and nutritious.
The rest of the year, continue to think outside the candy aisle for treats that are sweet and nutritious. Make fruit fun. How about a Fruit Parfait? In a pretty parfait glass, simply layer your child's favorite fruit with fat-free or low-fat vanilla yogurt. Then top with a strawberry.
10
Make healthy Halloween treats together.
Every summer in the Pritikin Family Health Camp, kids love the hands-on cooking classes and, afterwards, eating their own creations. Set up shop in your own kitchen, and with the kids as sous chefs, create tasty desserts, such as our chefs' Very Berry Ice Cream, for healthy Halloween treats and good health year-round.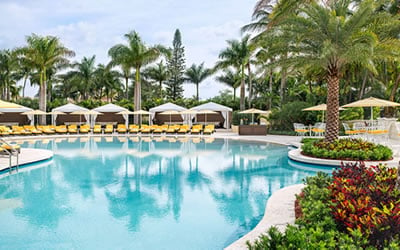 Health Resort
Take life to the next level, and be all that you can be. That's what a vacation at Pritikin is all about. Live better. Look better. Best of all, feel better.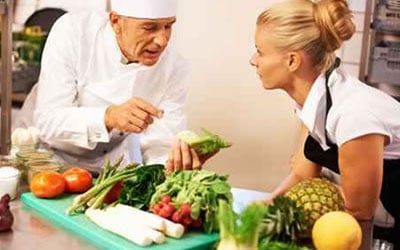 All-Inclusive Program
Since 1975, 100,000+ people have come to Pritikin. We are the longest-running, most scientifically documented health resort in America.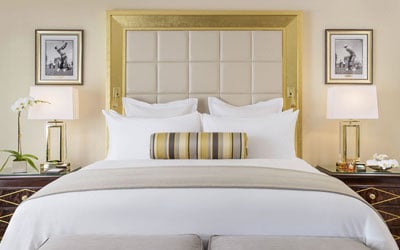 Rooms and Suites
Our newly renovated guest rooms at the health resort are spacious, serene, and amenity-rich. Each has a gorgeous garden view.
---