Are Potatoes a Vegetable? 7 Healthy Lunch Ideas for Work and School
What's the healthiest thing to eat for lunch? With schools swapping fresh fruit for hashbrowns in kid's lunches, everyone could use these healthy lunch ideas that can be ready in less than 5 minutes. Plus, what to eat for lunch to lose weight.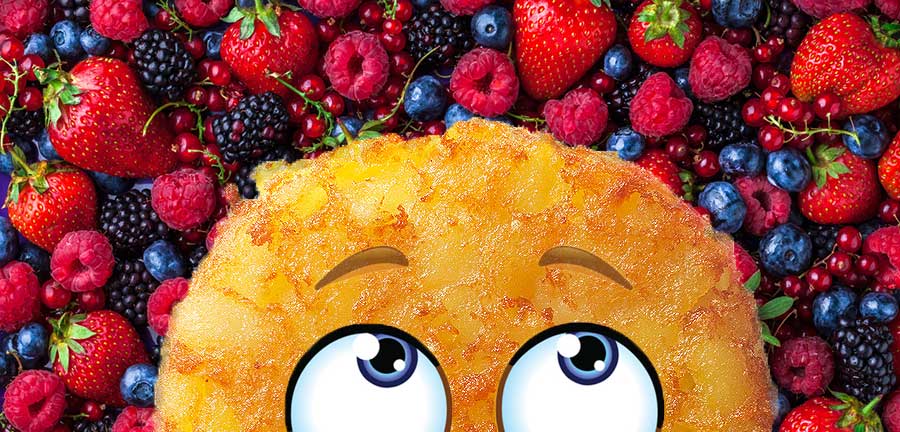 Try not to laugh, as you know potatoes are a vegetable, and that hash browns are not a fruit, but proposed changes to school lunches will say otherwise, making it confusing for anyone to understand what's a healthy lunch box idea. Just as kids eat half of their daily calories during school hours, so do you! Making a healthy lunch is important to the health of you and your family.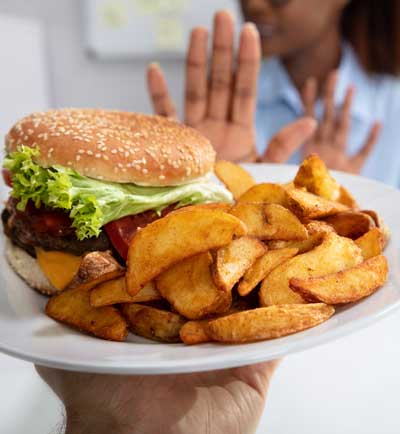 What's holding you back from packing a healthy lunch? "Many adults admit that when they eat unhealthy, processed foods, high in sugar, salt, and fat] they feel fogged out and struggle with low energy," says Kimberly Gomer, Director of Nutrition at the Pritikin Longevity Centre and Spa. Packing a healthy lunch for work or school, makes you more likely to consume more vegetables and fruits. Not eating the recommended 5 servings of fruits and vegetables per day is linked to poor health by the World Health Organization. Only 1 in 10 Americans eats enough fruits and vegetables, says the Center for Disease Control. Let's fill your lunch boxes with delicious and nutritious options that will keep you and your kids, feeling your best all day long. There goes the bell! Let class begin. Here's what the experts say are the best healthy lunch ideas for kids and parents.
Potatoes Are Vegetables, but are Hash Browns a Fruit?
Before we go further, let's clarify this silly conundrum put forth in the USDA's proposed changes for school lunches that would allow hash browns to be a substitute for fruit. Registered Dietician, Kimberly Gomer, the Director of Nutrition at the Pritikin Center remarks, "…a potato is a vegetable – saying it is a fruit doesn't make any sense." Botanically speaking, since potatoes are the starchy root of a plant they are classified as a vegetable. Some of us, have jokingly giggled over lunch with friends that the hash browns we ordered should count as our vegetable. But, the humble, low-fat, fibre-rich potato has been drastically transformed to create that hash brown: it was chopped, smashed, and deep fried. It's now saturated in unhealthy fats. "It is important to avoid trans fats," cautions Dr. Danine Fruge, Pritikin Longevity Center's Medical Director. Trans fats are particularly harmful to the heart. Looks like the correct answer to this classroom lesson is that a hash brown isn't much of a vegetable, let alone a fruit!
What's the Healthiest Thing to Eat for Lunch? My Child Won't Eat Vegetables.
"I hate vegetables!" If you're struggling to get your child to eat vegetables (or struggling with the big adult children in your house), lunch is a great place to sneak more in. Research has shown, kids will eat more vegetables when schools serve more vegetables in lunch programs. Researchers found, changing what is in kids' lunch boxes has beneficial effects: the children ate more fruits and vegetables, and consumed less sugary beverages. This is great, as consuming sugary drinks and other ultra-processed foods is linked to a higher risk of cardiovascular disease, notes researchers in the British Medical Journal. Here's some great ideas of what to eat when you don't like vegetables.
What Should I Eat for Lunch to Lose Weight?
When you're running out the door in the morning, coming up with ideas for a healthy brown bag lunch can be a challenge. As such, pre-packaged, processed foods become an easy choice, but they are not the best lunches for weight loss. "If weight loss is your goal, the largest component of your meal should be vegetable. The starch and protein will be the rest of it. We want the vegetable to be the star of the show, as it lowers the density of your food for the day," explains Gomer. The Pritikin Nutrition Experts and Chefs have lots of nutritious and unbelievably delicious recipes that will inspire many healthy lunch ideas for work and school.
7 Healthy Lunch Ideas for Work and School in Under 5 Minutes
You deserve the kind of lunch that you anticipate all morning long! Some are recipes that can be made in bulk and stored in small mason jars to create many days of easy-to-grab healthy lunches for work and school. Others are fast lunches you can make in under 5 minutes.
*Many vegetables require no preparation, including baby carrots, snap peas, green beans, cherry tomatoes, mini peppers and mini cucumbers. You simply wash, pat dry and go! These are great vegetables to toss into a container and take for lunch. Plus, they hold up well in backpacks.
5 Healthy Lunch Box Snack Ideas
Pico de Gallo with low-sodium, baked tortilla chips
Air-popped popcorn
Portable, hand-held fruit (apple, pear)
Oven-roasted Pumpkin Wedges
Edamame beans
Not Enough Time for Lunch: Healthy Lunch Ideas for Work
You don't have enough time to eat a healthy lunch. With time restraints in today's fast-paced world, many adults report they don't have time to eat healthy foods. With the abundance of convenient fast-food outlets, many adults reach for French fries and other ultra-processed foods for lunch. But, researchers have shown, the consumption of restaurant and fast-foods is linked to higher risks of obesity, and a lower intake of nutrients, such as calcium, iron, and vitamin C. That's concerning, as low dietary intake of calcium can increase the risk of osteoporosis, while low iron is linked to feelings of fatigue. "Once you go down the road of healthy food it takes discipline, not will power, to stay there," explains Gomer. After you have eaten healthy foods for a while, your cravings for bad foods disappear. Healthy eating becomes easier the more you do it. "You can't say, 'I won't eat the cupcake!' But, eventually the cupcake doesn't taste very good."
Pritikin Health & Wellness Retreat
Call
888.254.1462

Now to Speak with a Program Advisor

Why not take a break from the work week chaos? Come let your busy mind unwind in warm Miami, Florida, at the luxurious Pritikin Longevity Center and Spa. Let us make your lunch – it'll be a culinary delight! Be our guest, today.