Best Foods For Weight Loss | Lunch
"Weight loss isn't just about shedding body fat. It's about learning how to eat till you're satisfyingly full, but without going overboard on calorie intake. It's also about learning how pleasurable healthy eating can be. When you put all these factors together, you have weight-loss success that lasts," says Kimberly Gomer, MS, RD, Director of Nutrition at Pritikin.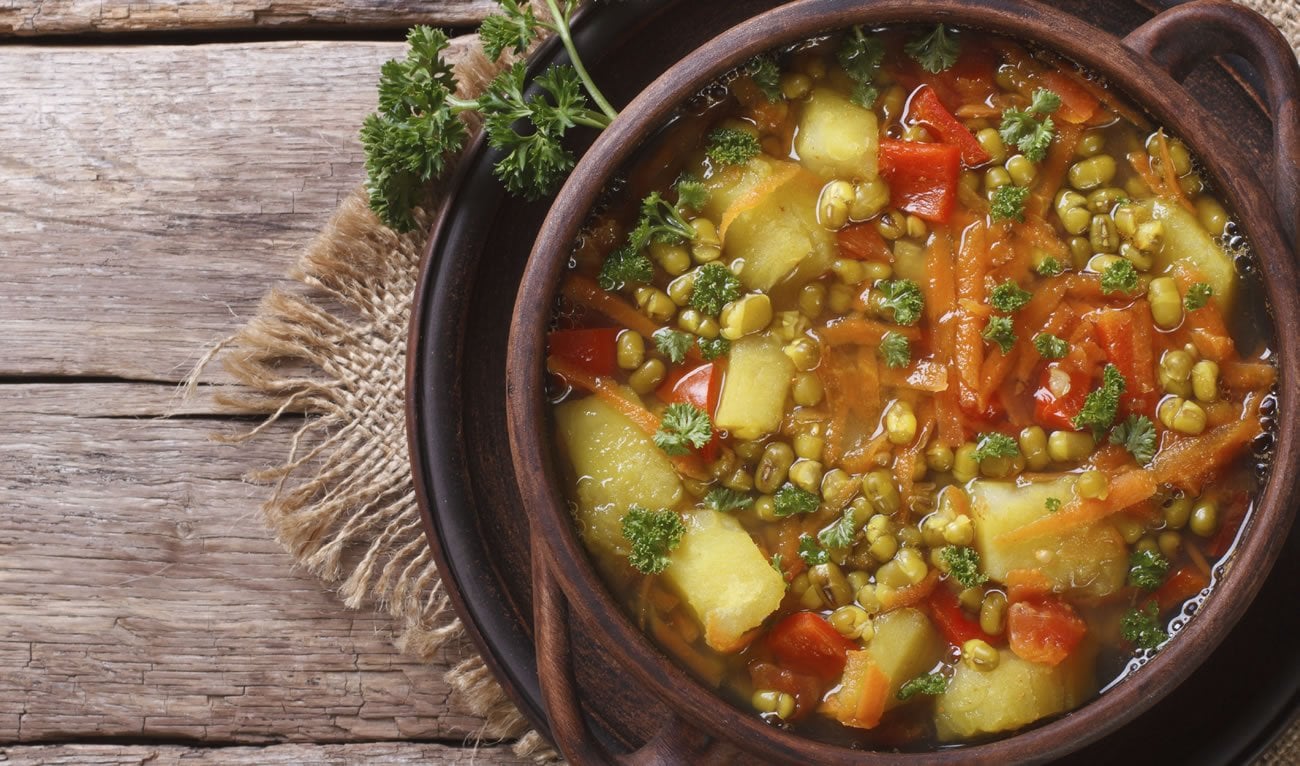 Best Foods For Weight Loss
For almost 50 years, the physicians, nutritionists, exercise experts, and lifestyle-change psychologists at the Pritikin Longevity Center have helped more than 100,000 people from all over the world lose weight and live well.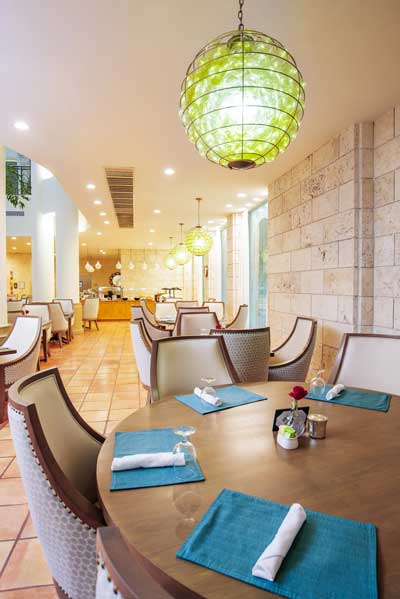 "We're not just helping our guests shed body fat. We're also showing them how to eat till they're satisfyingly full. Plus, they learn how pleasurable healthy eating can be. When you put all these factors together, you have weight-loss success that lasts," says Kimberly Gomer, MS, RD, Director of Nutrition at Pritikin.
Scientific Efficacy
The benefits of Pritikin living have been documented in more than 100 studies published in peer-reviewed medical journals not only for weight loss but also for heart health, blood pressure, and diabetes. "No other health and weight-loss resort has been so rigorously studied," sums up Danine Fruge, MD, Medical Director at Pritikin.
Tap into a few of the Pritikin chefs' food tips and recipes below.
"Better yet, make your next vacation a life-transforming vacation here at Pritikin," encourages nutritionist Kimberly Gomer.
Best Lunches For Weight Loss | Pritikin Caesar Salad
At many U.S. restaurants, a seemingly harmless Caesar Salad can pack in nearly 1,000 calories. (A small Caesar Salad at a popular "Cheesecake" restaurant ratchets up 860 calories!)
That's what happens when we drench our greens with fatty, oily dressings and add calorie-dense ingredients like cheese, croutons, olives, avocados, and crispy wontons.
Get all the deliciously tangy goodness of a Caesar but for about one-tenth the calories with our Pritikin Caesar Salad, always a hit in the dining room at the Pritikin Longevity Center.
Best Foods For Weight Loss | Baked Potatoes
For lunch, pair your Pritikin Caesar Salad with a big, satisfying baked potato.
"Don't believe diet books that ban potatoes," counsels Pritikin dietitian Lon Ben-Asher, MS, RDN.
"Ounce for ounce, potatoes are one of the most filling foods for the fewest calories consumed. A large baked potato topped with a calore-light dressing like salsa weighs in at just 300 calories."
The potato is a perfect example of what can happen to a naturally low-calorie-dense food after food manufacturers have "worked" on it. Up shoots the potato's percentage of calories from fat, as well as its caloric density:
Percentage of calories from fat

Caloric density

Potato (baked)
1% fat
494 calories per pound
French Fries
47% fat
1,435 calories per pound
Potato Chips
58% fat
2,465 calories per pound
Pringles
65% fat
2,750 calories per pound
Best Lunches For Weight Loss | Italian White Bean & Spinach Stew
Among the best foods for weight loss are soups, stews, and chilis that are full of fiber-rich, low-calorie-dense ingredients like veggies, whole grains, and lean sources of protein like beans, fish, and skinless white poultry.
In research1 at Penn State University, scientists have consistently found that people who began their meals with vegetable-rich soups or stews tended to eat fewer total calories by meal's end than people not beginning their meals with the soups or stews.
Similar reductions in overall calorie intake have been documented2 with meals that included low-calorie-dense salads.
Our Pritikin chefs' Italian White Bean & Spinach Stew provides a lot of satiety, or stomach-filling satisfaction, per calorie. Cook up a big batch on the weekend and enjoy this slimming soup for lunch or dinner, or even as a snack, all week long.
No time or talent for cooking soup?
No worries! Here's a quick tip. Open up a can of veggie-and-bean soup, or nuke a frozen package. Just make sure you're staying away from the many salt-slugged brands on the market.
Very-low-sodium, low-calorie-dense brands of soup include:
Pritikin Foods
Health Valley Organic (No Salt Added)
Trader Joe's (Low Sodium)
Tabatchnick Low Sodium (in frozen food sections)
Bob's Red Mill Vegi Soup Mix (Deyhyrated). All you do is add water and let the soup simmer.
While your soup is heating up, build on your soup, if you'd like, by tossing in any fresh veggies you have sitting in the refrigerator bin. And certainly, bags of frozen veggies work, too. (Look for varieties that are pure veggies, no salt or other ingredients added.)
Best Lunches For Weight Loss | Sandwich Tips
Tuna (canned – preferably low-sodium and packed in water) with 1 tablespoon nonfat mayo or nonfat plain yogurt, chopped celery, and onions, topped with baby spinach or peppery arugula, on 100% whole-wheat bread. For healthy blood pressure, seek out bread brands that are low in sodium, such as Food For Life, Nature's Path Manna Bread, and Alvarado Street Bakery. To enhance flavor, warm your bread in a toaster or oven.
Veggie burger (choose lower-sodium varieties) topped with lettuce, slices of fresh tomato, and mustard in a whole-wheat bun. Another topping tip: Open up a jar of roasted red peppers and layer your patty with a couple of luscious slices.
Lavash wrap. Keep several types of greens and chopped veggies like carrots, onions, celery, and tomatoes in the fridge. To make your wrap, simply spread out a 100% whole-wheat Lavash wrap. Top with greens, veggies, and a little balsamic vinegar or low-cal, low-sodium salad dressing. If you have leftovers like roasted chicken or grilled salmon, add them. Sprinkle with freshly ground black pepper. Roll the wrap up, and you're out the door.
Best Lunches For Weight Loss | Leftover Magic
Soup or vegetarian/bean chili made the night before often tastes even better the next day. To keep hot entrees hot, use an insulated wide-mouth thermos.
Another tip for lunch: Pour your soup or chili over a baked potato.
Have leftover whole-wheat pasta or another cooked whole grain like brown rice or quinoa in the fridge? Bring it to work in your thermos.
Round out your lunch by packing some fruit and a big bag of veggies like baby carrots, cherry tomatoes, celery, and radishes.
For your veggies, whip up a zesty dip, if you'd like. In a food processor, blend pinto beans, chopped red onion, lime juice, and salt-free Mexican or Southwest seasoning (good brands include Spice Hunter, Lawry's, and McCormick).
Best Lunches For Weight Loss | Fruit On the Side
Like vegetables, fruits are fabulous weight-loss foods because they're "big" foods, that is, foods that are bulked up by lots of fiber and water. With "big" foods, you'll be eating a lot of food, but not a lot of calories.
Here's a great example: For the same number of calories that are in a small handful of peanuts (about 2 ounces), you can eat 2½ pounds of strawberries (which is about 5 of those green boxes that strawberries often come in.)
You can even turn fruit into a delicious sandwich. Combine fresh pineapple chunks with nonfat ricotta cheese. Smooth over a slice of whole-wheat toast. Yum.
Sources
Wellness Resort
Weight Loss Retreat
Edited by Kell Wynn, 2/7/2020