MD, University of Miami School of Medicine
American Board of Cardiology, Board Certified
American Board of Internal Medicine, Board Certified
Fellow, American College of Cardiology
Chairman of the Board of Trust, Miami Heart Institute, 1999 – 2006
Chief of Section of Cardiovascular Medicine, Miami Heart Institute, 1992 – 1999
Dr. Ron Scheib brings to Pritikin a vast and varied career in cardiology that spans nearly five decades.
After graduating from the University of Miami School of Medicine and being elected to Alpha Omega Alpha, the Phi Beta Kappa of medical schools, in his junior year, Dr. Scheib served in the United States Air Force. He was Chief of Hospital Services at England Air Force Base in Louisiana.
While in private practice in Florida from 1968 to 2006, he held multiple hospital positions at the Miami Heart Institute. They included Chief of the Section of Cardiovascular Medicine, President of the Medical Staff, chairman and member of multiple committees involved in creating protocols and standards of care, and ultimately, chairman of the hospital's Board of Trust.
In 2006 Dr. Scheib joined the medical team at the Pritikin Longevity Center and shortly thereafter was Medical Director for many years. He finds it "fascinating" to be working at an organization that has been ahead of the standards in medicine "for decades and is only now being appreciated."
Until recently in the field of cardiology, he explains, "we were defined by our ability to identify and 'fix' things after they were broken. When the Pritikin Program first made national news in the late 1970s saying that perhaps you can prevent a heart attack, no one believed it. The results of the genetic predisposition to heart disease appeared, or so we thought, irrevocable and inalterable."
Of course, points out Dr. Scheib, part of the problem was that everybody, patients included, wanted to believe the "you-fall-down-and-we-doctors-fix-you" approach, despite growing science confirming the benefits of lifestyle-change programs such as Pritikin. That's because "it took away personal responsibility for our ultimate outcome, and ignored the fact that we can alter our future events."
But changing one's life – developing healthy new eating habits, exercising daily, quitting smoking, and learning to quiet the mind with a healthy positive outlook – can be so enormously rewarding, Dr. Scheib has observed at Pritikin, that it's unquestionably worth the effort.
"It is altogether rewarding to watch the improvement, not only mentally but physically, in patients involved in the Pritikin Program. It is even more rewarding to understand we are dramatically improving quality of life and potential longevity."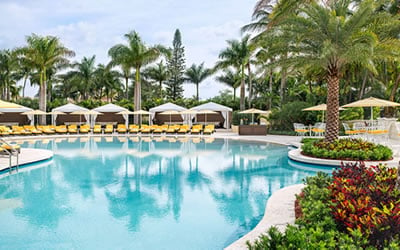 Health Resort
Take life to the next level, and be all that you can be. That's what a vacation at Pritikin is all about. Live better. Look better. Best of all, feel better.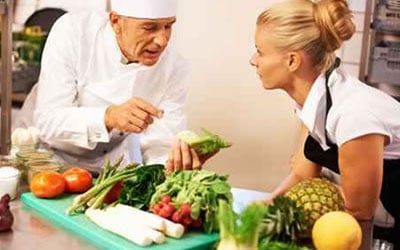 All-Inclusive Program
Since 1975, 100,000+ people have come to Pritikin. We are the longest-running, most scientifically documented health resort in America.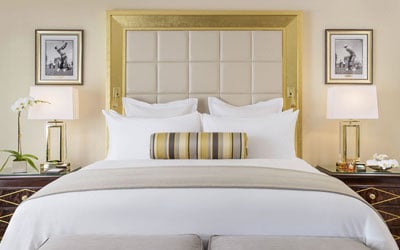 Rooms and Suites
Our newly renovated guest rooms at the health resort are spacious, serene, and amenity-rich. Each has a gorgeous garden view.