83% Discontinued High Blood Pressure Medication

Among 216 adults who entered the Pritikin Center taking pills for hypertension, 83% left Pritikin free of these pills, and with significant reductions in blood pressure. Most of the remaining 17% had their pill dosages reduced. Journal of Cardiac Rehabilitation, 3: 839, 1983. See also Circulation, 106: 2530, 2002.

Blood Pressure Lowered To Normal Or Near-Normal Levels

In a meta-analysis of 1,117 people with hypertension who attended the Pritikin Center for three weeks, systolic blood pressure fell on average 9%. Diastolic blood pressure fell 9%. Of those taking pills for hypertension, 55% left Pritikin pill-free, and the majority of the others had their dosages reduced. Journal of Applied Physiology, 98: 3, 2005.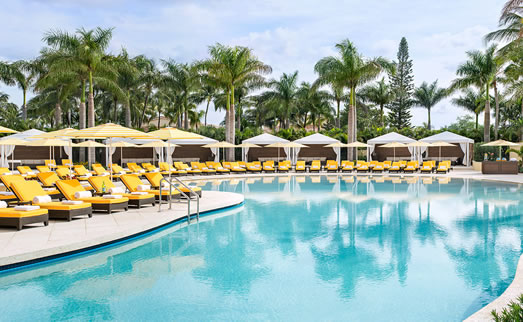 Lower Your Blood Pressure While On Vacation
A stay at Pritikin will change your life. Lower high blood pressure, lose weight, and return home with the tools needed to live a healthier life. All-Inclusive Health Resort
Ultimate Guide for Lowering Blood Pressure Naturally
Hypertension, or high blood pressure, is by far the most common form of cardiovascular disease in the U.S.  More than 90% of Americans can expect to develop it in their lifetime.
While most Americans with hypertension are treated primarily with drugs, "these drugs do not come close to eliminating all the cardiovascular ills associated with the typical American diet and sedentary lifestyle," observes Danine Fruge, MD, Associate Medical Director at the Pritikin Longevity Center in Miami.  Over the last four decades, the Center has helped thousands worldwide lower blood pressure naturally and significantly reduce many cardiovascular risks.
Side effects of medications
There are more worrisome facts about medications, notes Dr. Fruge.  Drug treatment frequently has annoying and sometimes dangerous side effects, and never cures the disease.  All too often, blood pressure problems grow progressively worse despite the use of medications.  That's deeply troubling because hypertension is a major risk factor for heart attacks, strokes, heart failure, cardiac arrhythmia, and premature death.
Lifestyle-focused guide for lowering blood pressure
The heartening news is that most people can effectively control their blood pressure without the need for medications by following a healthy lifestyle like the Pritikin Program.  "Those who still need medications usually require a lower dose and/or fewer drugs, thereby reducing their risk of suffering adverse side effects from the medications," states Dr. Seth Marquit, MD, Medical Director at Pritikin.
"For many years, the Pritikin Program has offered a safer and more effective alternative to pharmacological therapy because the program eliminates the dietary insults and other lifestyle-related factors that caused hypertension to develop in the first place."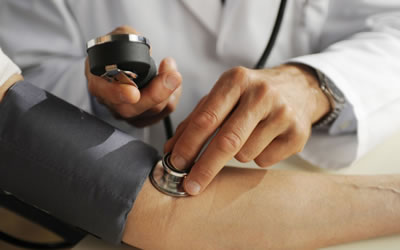 What Is Hypertension? Common High Blood Pressure Questions
How do you get hypertension?  What are the symptoms?  Why is hypertension a problem?  Is there a cure?  What about diet?  Salt intake?  Get answers.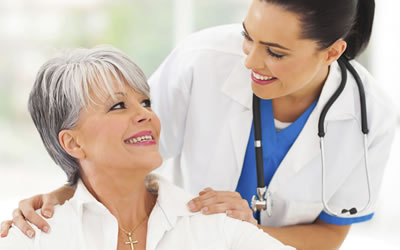 How Long Does It Take To Lower High Blood Pressure Naturally?
You may be surprised at how quickly you can reduce your blood pressure. For many people at the Pritikin health resort, levels fall within a matter of days.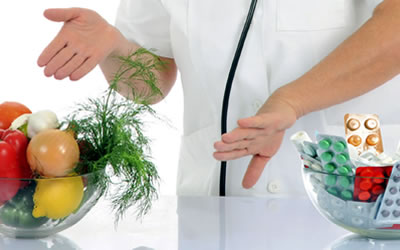 Natural Alternatives To High Blood Pressure Medication
Find out about safe and side-effect-free alternatives to blood pressure drugs. Learn the lifestyle measures that science has discovered are most effective.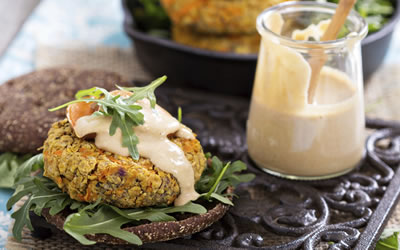 5-Day Meal Plan To Help Lower Blood Pressure
This super-simple meal plan is a great guide for lowering blood pressure.  It will give you a bunch of ideas for meals that are healthy, filling, and delish.

---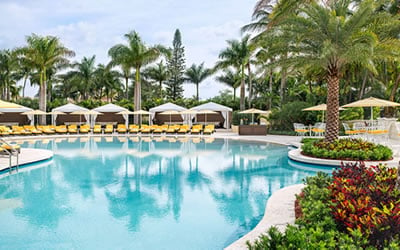 Health Resort
Take life to the next level, and be all that you can be. That's what a vacation at Pritikin is all about. Live better. Look better. Best of all, feel better.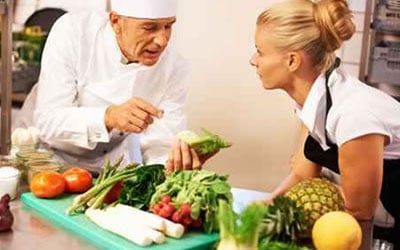 All-Inclusive Program
Since 1975, 100,000+ people have come to Pritikin. We are the longest-running, most scientifically documented health resort in America.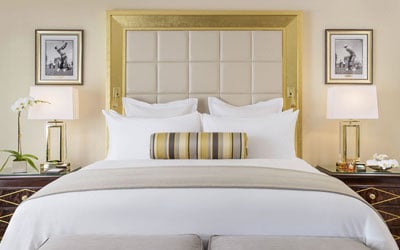 Rooms and Suites
Our newly renovated guest rooms at the health resort are spacious, serene, and amenity-rich. Each has a gorgeous garden view.
---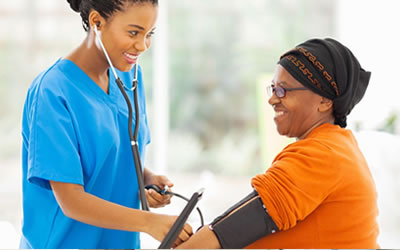 New Guidelines for High Blood Pressure
Nearly half of U.S. adults have high blood pressure according to new blood pressure guidelines. Learn how to get your blood pressure under control.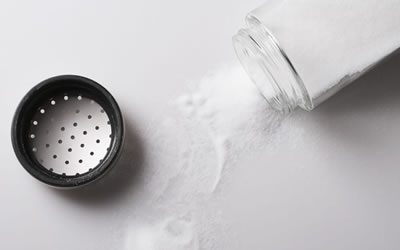 Do I Need To Reduce Sodium Intake?
States the Institute of Medicine: "Evidence has shown that reducing sodium intake reduces blood pressure and the risk for cardiovascular disease and stroke."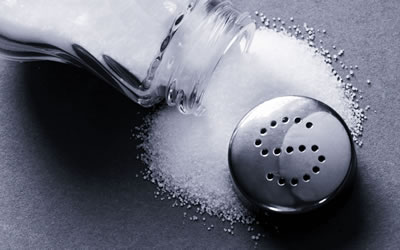 Tips For Cutting 1,000+ Mg Of Sodium From Your Diet
Eliminate 1,000+ mg of sodium from your daily diet with just one or two food substitutions.  (You'll be shocked at how easy it is!)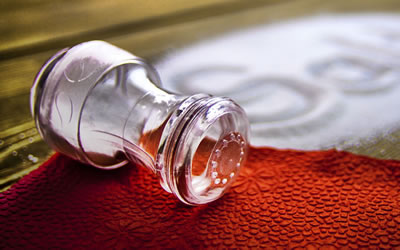 Are Low-Sodium Diets Unhealthy?
One day the media tells us low-sodium diets are good for us. Another day we hear the reverse. Why? Often, bad science is to blame. Learn just how bad recent research was.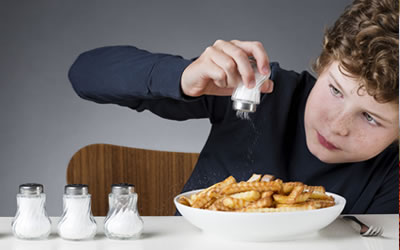 Are Salt Substitutes Safe? MSG?
There are all kinds of salt substitutes on supermarket shelves. Are they good for you? Safe?  From the physicians and registered dietitians at Pritikin, get answers (some of which may surprise you).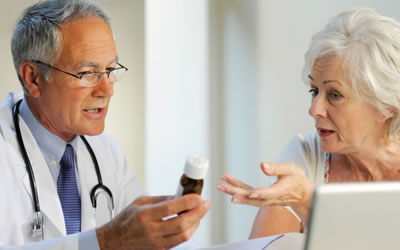 Tackling Resistant Hypertension
Have you been told that you have resistant hypertension?  And that there's nothing you can do about it?  New research provides hope.  Where medications have failed, lifestyle changes work.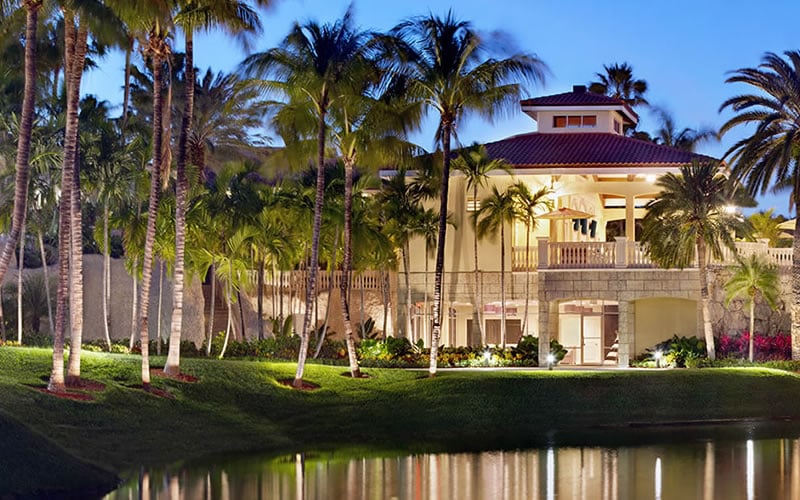 Lower Your Blood Pressure Naturally at the Pritikin Center
Take life to the next level, and be all that you can be. That's what a vacation at Pritikin is all about. Learn the ultimate guide for lowering blood pressure. Live better. Look better. And best of all, feel better.

---
Ultimate Guide for Lowering Blood Pressure Naturally: Additional Resources
Click through the articles below to learn more about blood pressure control and healthy living, and to start developing your own personal guide to lowering blood pressure.  Even better, book a health vacation at Pritikin, recently described by The New York Times as the "granddaddy of health-based wellness spas."  Make a personal investment in what matters most – a longer life, a better life.