How To Avoid a Heart Attack
Dietary changes are very successful in reducing heart attack risk and death, according to research. But the type of nutrition education received matters greatly.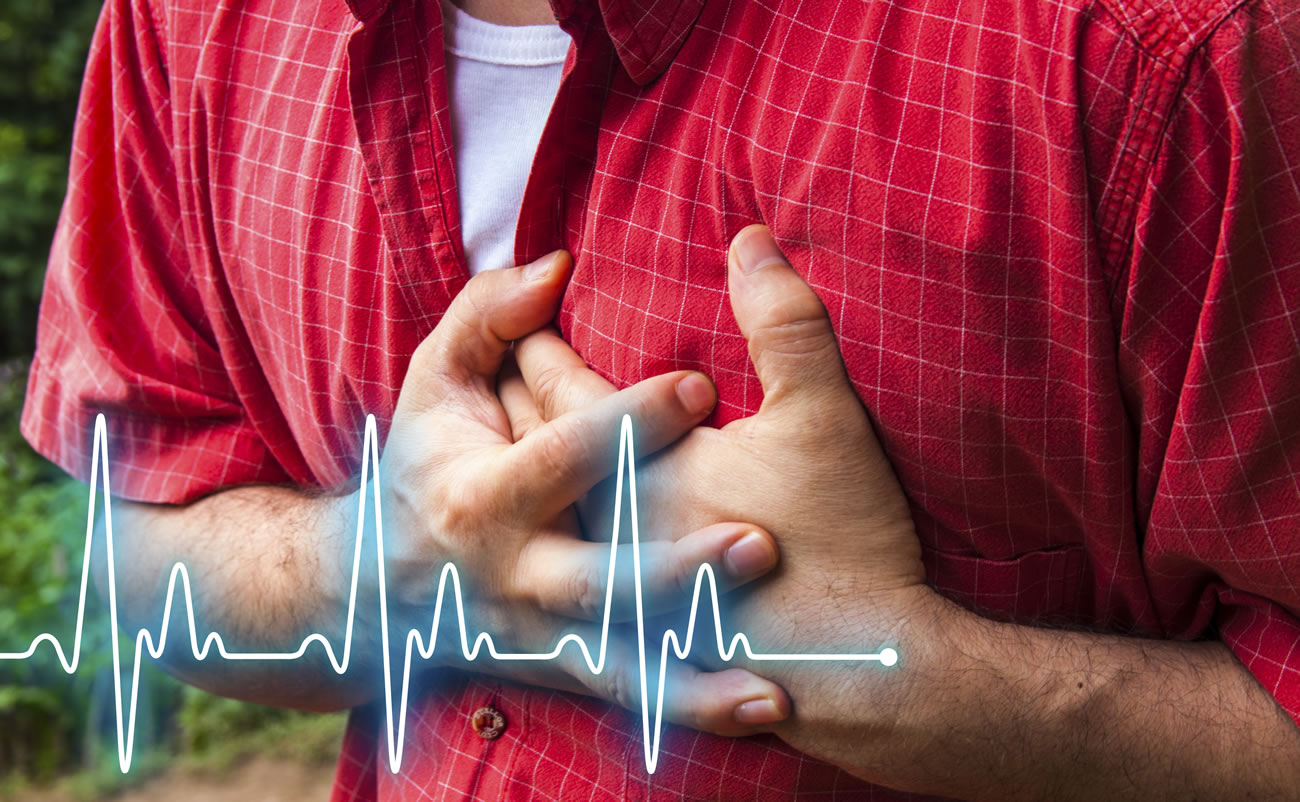 Intensive dietary education
In the investigation, the researchers randomly divided 101 people who had recently survived a heart attack into two different heart-healthy diet groups. Both groups received intensive dietary education – seven individual counseling sessions and at least six small group workshops led by registered dietitians over the course of two years.  It was comprehensive coaching in good food and good health, similar to the nutrition education taught at the renowned Pritikin Longevity Center in Miami.
Usual care
Another 101 patients, also recent heart attack victims, were given usual care – one short visit from a dietitian on the benefits of a low-fat, fiber-rich diet before being discharged from the hospital.
The first intensive education group (50 people) followed the American Heart Association Step II diet, which emphasized whole grains and fruits and vegetables with moderate lean animal protein, reported lead investigator Katherine Tuttle, MD.
The second group (51 people) was instructed in the Mediterranean-style diet, which also focused on whole grains, fruits, and vegetables but emphasized fish and other sources of omega-3 fatty acids in lieu of animal-based fat.
Both diets recommended limiting cholesterol consumption to less than 200mg a day and saturated fats to less than 7% of total calories.
How to avoid a heart attack
Six years after the study began, Dr. Tuttle and colleagues found that the two groups that received intensive education in heart-healthy diets were significantly more likely than people in the usual-care group to avoid deaths, heart attacks, unstable angina, and other cardiovascular-related events. (See graph.)
A total of eight events occurred in each of the dietary intervention groups, none of them deaths. In sharp contrast, 40 events occurred in the usual-care group, seven of which were deaths.
Overall, the intensive education groups slashed the risk of cardiovascular events by two-thirds compared to the usual-care group.
Outcomes According To Diet
End point

Mediterranean Diet

(51 patients)

AHA Step II Diet


(50 patients)

Usual care


(101 patients)
Cardiac Death
0
0
3
All deaths
0
0
7
MI (heart attack)
1
3
8
Congestive Heart
Failure Admissions
0
0
3
Unstable Angina
4
4
20
Stroke
3
1
2
Total events
8
8
40
The study's findings have important implications, asserted immediate past AHA president Robert Eckel, MD, at the American College of Cardiology conference. "Clearly usual care, meaning a visit from a dietitian at the time of discharge from the hospital, is not adequate."
But intensive dietary education can have profound benefits, stated Dr. Tuttle in her presentation at the conference. "Our study really supports the value of referring patients for intensive, long-term dietary intervention."
The benefits would most likely have been even better had the Pritikin Program been used "because Pritikin has been proven to be about twice as effective as the AHA and Mediterranean-style diets for lowering LDL cholesterol levels," notes Kimberly Gomer, MS, RD, LDN, Director of Nutrition at the Pritikin Longevity Center.
"The Pritikin Program is also more effective for reducing nearly all known and suspected cardiovascular disease risk factors."
Arresting the Disease
The key reason a healthy lifestyle like Pritikin is so effective is because it addresses the cause of coronary artery disease and helps "repair and remove the underlying inflammatory atherosclerosis disease," explains Danine Fruge, MD, ABFP, Medical Director at the Pritikin Longevity Center.
In the short run, the Pritikin Program can actually start to heal the arteries, reducing inflammation and clotting, and stabilizing plaques so they are less likely to rupture.
In the long run, states Gomer, "the Pritikin Program can gradually shrink the atherosclerotic plaques and improve blood flow to the heart, and dramatically reduce the risk of dying from cardiovascular diseases."
---
Sources
American Journal of Cardiology, 2008; Jun 1;101(11):1523-30. doi: 10.1016/j.amjcard.2008.01.038. Epub 2008 Mar 26.