How To Reduce Heart Disease By 75%
In the 1960s, men in Finland thought it normal to suffer chest pain before age 50. When friends asked, "Do you have heart disease?" a very common reply among 30- and 40-year-olds was "Not yet." Back then, Finnish men had the world's highest death rate from heart disease. Though lean and rugged from jobs like farming and logging, they liked butter, whole milk, cheese, salt, sausage, and cigarettes. Only occasionally did they swallow a fruit or vegetable. Anything green was dismissed as "food for animals."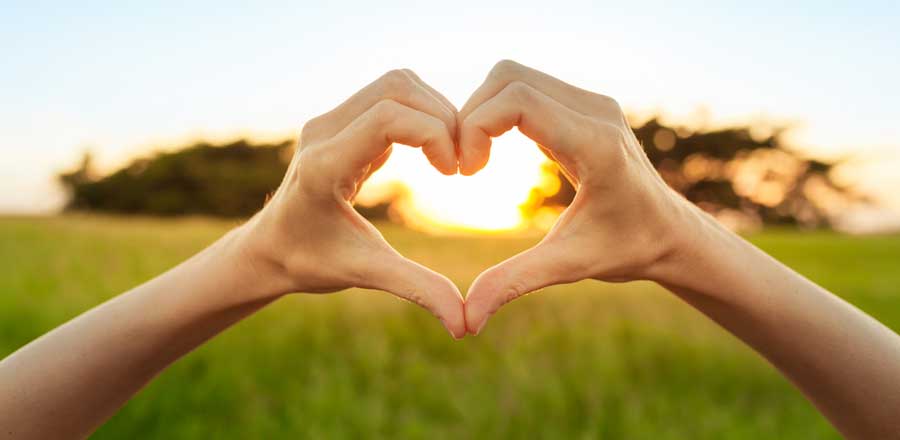 "It worked in Finland. It can work in America," encourages Kimberly Gomer, Director of Nutrition at the Pritikin Longevity Center. "Finland has shown us that when you get EVERYONE involved in ONE program that supports healthy choices – growers and grocers, doctors and patients, schools and service organizations, government and the private sector – people can experience dramatic and very rapid improvements in health."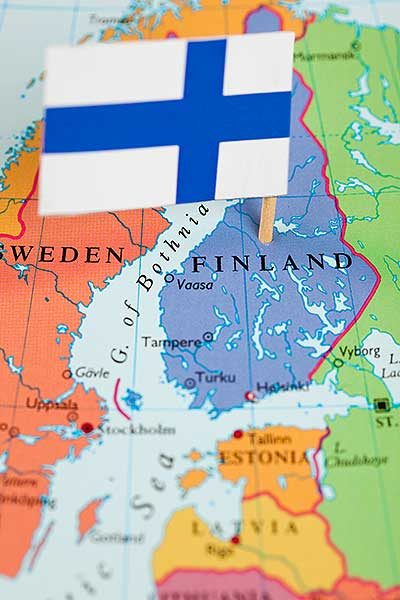 In the 1960s, men in Finland thought it normal to suffer chest pain before age 50. When friends asked, "Do you have heart disease?" a very common reply among 30- and 40-year-olds was "Not yet."
Back then, Finnish men had the world's highest death rate from heart disease. Though lean and rugged from jobs like farming and logging, they liked butter, whole milk, cheese, salt, sausage, and cigarettes. Only occasionally did they swallow a fruit or vegetable. Anything green was dismissed as "food for animals."
But by the early 2000s, the number of deaths of Finnish men ages 35 to 64 from coronary heart disease had plunged about 75%.  Much of this reduction, reported scientists, came from dramatic reductions in risk factors like high blood pressure, high cholesterol, and smoking. Cholesterol lowering was the strongest contributor.
So in fewer than two generations, and while heart disease had skyrocketed throughout other countries to become the number one killer on the planet, Finland had found out how to reduce heart disease, clean up arteries, and save lives.
What happened?
It started in 1971 in an eastern region of Finland called North Karelia, where heart attacks were so epidemic that one-tenth of working-age men and women were on disability due to diseased arteries. The citizens of North Karelia, desperate to find a way to keep their young people from dying, petitioned the national government for help.
The government gave them Pekka Puska, a 27-year-old doctor fresh out of medical school and fresh with ideas. He'd also completed graduate work in social science. He fervently believed that high rates of heart disease were not inevitable and that the disease's roots were lifestyle related. The problems to attack were smoking, physical inactivity, and a diet loaded with saturated fat and lacking in fruits and vegetables.
Although much still needs to be learned, he wrote, "very much is known already to serve prevention. Actually, so much is known that the main question for cardiovascular disease prevention is not 'what should be done,' but 'how should it be done.'"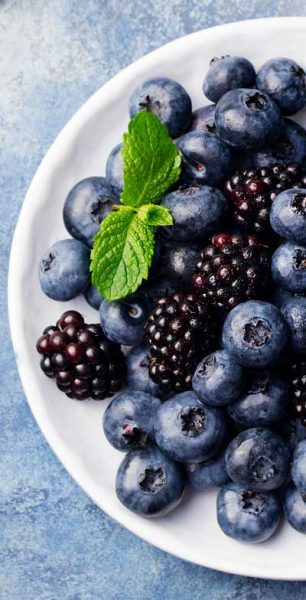 Everyone on board
Dr. Puska stressed to government officials that healthy choices should be easy, maybe even fun. And the only way to make them easy, this past president of the national student's union asserted, was to get all of society on board, including health centers, worksites, the media, supermarkets, women's groups, schools, private industry, and legislation.
That's precisely what Dr. Puska and his team orchestrated over the next 25 years, starting with North Karelia, and within five years, all of Finland.
Butter to berries
It was no small accomplishment. The culture was in many ways traditional, resisting change. Dairy farming was a major source of livelihood. Butter was the local product, "much liked," recalls Dr. Puska. And "the national dairy industry took major efforts and resources to protect their economic interests."
But Pekka Puska and project coordinators persisted, launching a multi-pronged, community-wide approach. One key to their success was a motivated citizenry. The vast majority wanted help. To them, heart disease was the plague of the 20th century. Quickly and forcefully, Finns wanted it eradicated.
Dr. Puska and colleagues began by visiting farmers and other food producers, lauding the benefits of a low-saturated-fat diet and encouraging them to diversify into crops such as berries, a longtime Finnish forest tradition that had fallen by the wayside. They urged bread companies to lower the salt and replace the butter in their recipes with vegetable oil.
Often, it took several visits to get food producers to come around. One sausage maker, defiant about keeping his pork fat ingredients, switched to mushrooms only after he'd suffered a heart attack himself.
One major stumbling block was dairy subsidies, which rewarded the production of cream and butter. Eventually the subsidies were dropped because farmers were able to replace their lost revenue by growing a new type of rapeseed plant developed by scientists that flourished in nordic climates. Ironically, it evolved into a national product, canola oil, that ultimately replaced butter.
It was a very good replacement. "With butter, 64% of its fatty acids are saturated, which makes it the highest of all animal foods in artery-clogging saturated fat. Canola oil, by contrast, has the least amount of saturated fat of any naturally occurring fat, just one-tenth that of butter," notes Kimberly Gomer, Director of Nutrition at Pritikin.
Taking it to the streets
In Finland, Dr. Puska and his team moved from farms to the people, cajoling whole towns into living healthier lives. The health advocates stood for hours in supermarkets, handing out leaflets extolling the benefits of eating better, living a smoke-free life, and exercising more. They spoke at town meetings. They visited health centers and schools.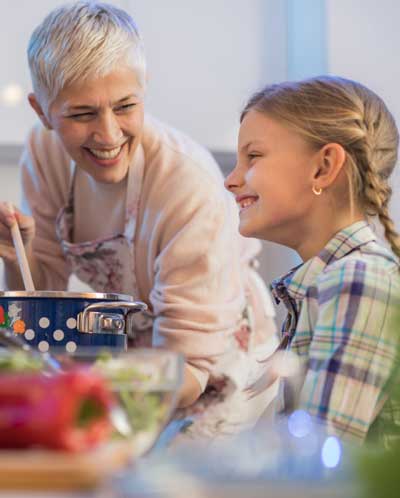 And over the last 30 years, the country has reduced salt consumption by one-third, accompanied by large decreases in rates of hypertension.
All-cause mortality has fallen 45%. Today, men in Finland live approximately seven years longer; women, six years longer.
In 1972, about 90% of Finland's population slathered their bread with butter. Today, less than 7% do. The consumption of whole milk dropped from 70% of the population to 14%. Most of the population now drinks low-fat or nonfat milk.
Fruit and vegetable consumption tripled from 44 pounds annually per person in 1972 to more than 130 pounds in 2000.
And today in Finland, the ratio of sports/exercise facilities to people is one of the highest in the world. Every city and village has well-lit, well-maintained paths for walking as well as tracks for biking and cross-country skiing. Every city and village, in effect, has become a free, user-friendly outdoor gym. An estimated 65% of Finns are regularly active.
"Extremely Relevant"
But, of course, there are the naysayers, those who argue that the success of a relatively small country like Finland would be difficult to achieve in larger countries like the U.S.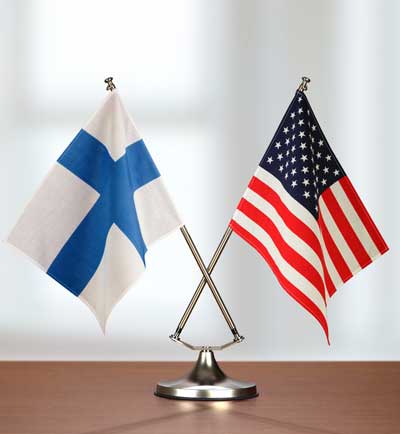 Yet today, in WHO-sponsored pilot projects throughout the world – including Tianjing, China; Valparaiso, Chile; and Isfahan, Iran – community-wide efforts are having a major impact. One, called Cardiovision 2020 in Olmstead Country, Minnesota, aims to make itself the most "heart healthy" county in America by the year 2020.
Like Finland, Olmstead, Minnesota's approach is multi-pronged. Leaders, for example, invite the entire community to walk every Wednesday, starting at the City Government Center, at 12:30 p.m. There are prizes for the group that brings the most walkers. All public areas are smoke-free. Volunteers go to restaurants to calculate the sodium, calorie, and saturated fat content of each entree, awarding recognition to those that are especially healthy.
States CardioVision 2020 Director and cardiologist Tom Kottke, "The solution they found in Finland is extremely relevant to us."
The good news, too, is that it doesn't require a ton of money to make a very real difference. Finland and communities like Olmstead County have made good use of existing infrastructures, from church halls to school cafeterias. The annual budget of CardioVision 2020 is less than $300,000. The total annual cost for the diagnosis and surgical treatment of coronary artery disease in the U.S. now exceeds $100 billion.
One nation, one program
"It worked in Finland. It can work in America," encourages Kimberly Gomer, Director of Nutrition at the Pritikin Longevity Center.
"Finland has shown us that when you get EVERYONE involved in ONE program that supports healthy choices – growers and grocers, doctors and patients, schools and service organizations, government and the private sector – people can experience dramatic and very rapid improvements in health."
This all-hands-on-deck approach is what Gomer recommends for America's obesity epidemic. "To see major change nationwide, this is how you do it," she sums up.
"Finland offers hope that our own country can do the same."
This article is as important today as when originally published in the Pritikin Perspective in 2003. We're proud to share it with you again. Minor updates were made by Kimberly Gomer.
Pritikin Heart Health Package
No program or medication has proven more effective than the Pritikin Program in lowering virtually all lifestyle-related risk factors for a heart attack, including high cholesterol, high levels of inflammatory factors like C-reactive protein, high blood pressure, type 2 diabetes, and excess weight.
Learn More
Sources
Puska, P. Successful prevention of non-communicable diseases: 25-year experiences with North Karelia Project in Finland, Public Health Medicine, 2002; 4 (1): 5.
Vartiainen E, Puska P, Pekkanen J. Changes in risk factor explain changes in mortality from ischaemic heart disease in Finland. British Medical Journal, 1994; 309: 23.
http://www.who.int/hpr/successful.prevention.3.shtml
http://www.who.int/hpr/successful.prevention.1.shtml
---