Healthy Alternatives to Your Favorite Barbecue Foods
There's an easy way to make your summer barbecues healthy and enjoyable!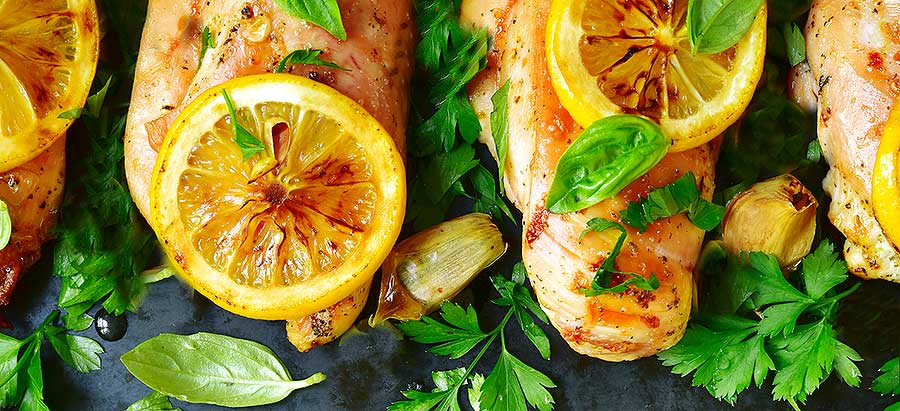 Barbecuing the healthy way
Grilling outdoors and enjoying food with family and friends on a pleasant evening is inarguably one of the best parts of summer. However, many of the traditional barbecue menu items such as potato salad, cheeseburgers and hot dogs are loaded with sodium, sugar and extremely high calorie counts. Most of these classics are also filled with refined grains, oils and excess salt, all of which are Pritikin's caution foods – proven to increase the risk of obesity and/or many health concerns.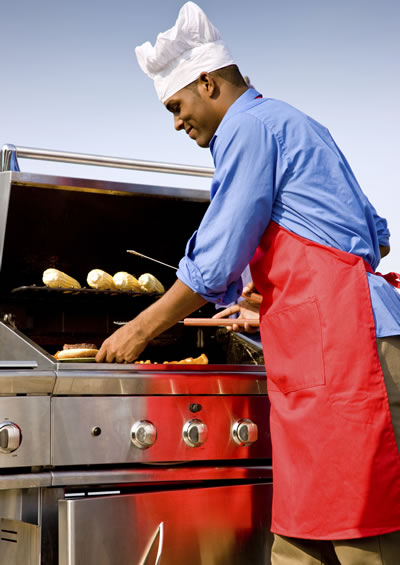 The good news however is that there are plenty of ways to enjoy a good old fashioned barbecue without being unhealthy. With a few tricks, tips and healthy recipes, you can indulge in tasty alternatives to your favorites, without all of the added sugar or calories. One of the most important ways to keep your barbecue healthy is to stay away from traditional barbecue sauces, advised Pritikin's Vincenzo Della Polla. These sauces are sneaky ways of adding up fat and sugar on your plate real quick. His best tip? Stick to the grilled food and work with zests and spices instead of heavy sauces.
"The best thing about barbecues is that you can have your food grilled without anything added," said Chef Vincenzo. "Just squeeze a little lemon or lime and it's going to make a huge difference."
Healthy alternatives to your favorite classics
Using natural, whole foods along with citrus zests, spices and concentrates is a great way to whip up delicious and savory alternatives to many of the barbecue classics. A few simple changes and substitutions to traditional summer dishes could mean a world of difference for your waistline, heart and overall health. Choose foods that are low in calorie density such as corn on the cob without the butter, fresh fruits and vegetables and always opt for lean sources of protein. Check out these three mouth-watering dishes that put a healthy spin on some of your all time favorites:
Other good choices for protein include skinless, white-meat turkey and chicken due to their low count of cholesterol and saturated fat, but high protein count. Fish, a great source of omega-3 fatty acids, is another perfect choice for grilling. Grilled salmon, scallops and trout are tasty options and with an insider's tip from Chef Vincenzo, you'll have the most healthy and flavorful piece of protein at the party.
"You can marinate the meat in any of the Pritikin dressings before grilling," he advised. "That will inject a lot of flavor."
Low in calories, sugar and sodium, these fresh salad dressing prepared by the chefs at Pritikin are perfect for adding zest and seasoning to any of your grilled foods. Flavors include Tuscan Sunshine Italian, Tangy Mustard, Heavenly Horseradish Balsamic and Outrageous Asian.
Wellness Resort
Weight Loss Retreat